Rina Chanel's newest single, "Sweetest Of Melody" is just in time for the holidays. You could also consider it well-suited for the Winter in general, as it goes down like a warm cup of hot cocoa. To call Rina Chanel, something of a throwback, might be a statement with a few accuracies, but this generation is in need of such a songstress. There's a gracefulness and a maturity to "Sweetest Of Melody," that could at first be perceived as nostalgic. The final word in the title is key, as it's a real sense of melody that seems to be missing from modern music.
Chanel is a well-educated young lady, who can actually sing in 5 different languages. She's got that powerhouse vocal style, but she focuses more on pitch than money notes. "Sweetest Of Melody," showcases her fundamental skills, as well as projecting a sort of wholesomeness. That's not to say that the track isn't marketed more towards an adult audience, as the overlying theme is romantic in nature. Senghor Robinson is the guest vocalist, and he is as equally great in his role as Chanel.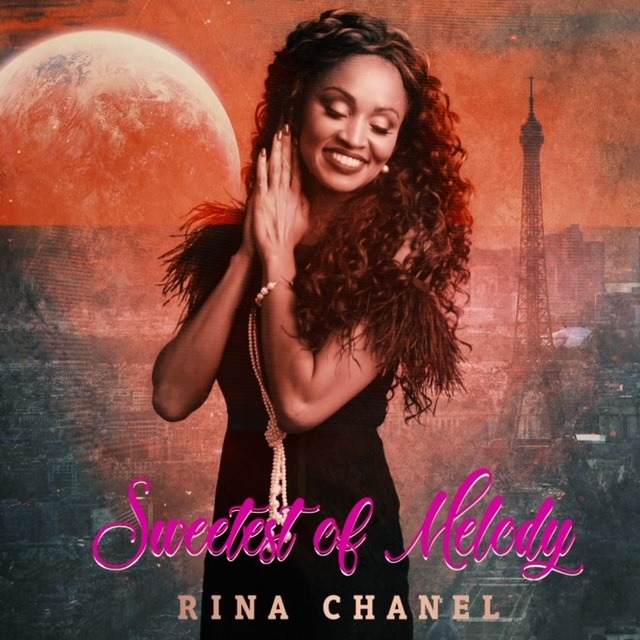 Some sultry jazz tones, befittingly open "Sweetest Of Melody." It's one of those songs that just immediately soothes the ears. It also falls into one of those genres that generally appeals to everyone, regardless of primary taste. Whatever the case, the addition of a saxophone is a perfect touch on "Sweetest Of Melody." It's a relatively brief intro, that is immediately followed by Chanel, who jumps right into the first verse.
The mix is slightly low on the track, but it's not starkly noticeable by untrained ears. The real pull is the elegance that Rina Chanel seems to effortlessly exude. Not to overstate it, but there's such a void of women in music who conduct themselves in a classical manner. Listening to "Sweetest Of Melody" is like a musical lesson in etiquette. As a potential role model, Chanel should be one of the most ubiquitous figures in music, today.
For his part, Senghor Robinson channels his inner Nat King Cole, and formulates something wholly distinctive in the process. If you aren't aware of it before listening, his presence on the track comes as a bit of a surprise. The pairing of Chanel and Robinson is a winning one, and each enhances the other's performance. You can liken their chemistry to an array of dynamics, but whatever they are going for seems to be satisfactorily achieved. Both bring a vocal style that is complimentary, yet divergent.
"Sweetest Of Melody" is a decidedly rich offering from Rina Chanel. It's sincere, joyous, and pleasant. You simply can't find much fault at all with the "Sweetest Of Melody," because somewhere within the piece is a unmistakable sense of comfort. This song serves as a fine introduction to the work of Rina Chanel, or a novel addition for existing fans. "Sweetest Of Melody" is now available, as Rina Chanel continues to make music from the heart  and for the heart.
Mark Ryan