What. A. Night. Jinjer stoped by The Belasco in Los Angeles California on October 30th and put on a show that will be remembered for days to come. This show has been sold out since their tour was announced pretty much, and LA showed up and raged all night. Supporting Jinjer on their Coming To America 2021 Tour is Riverside natives Suicide Silence and Los Angeles locals All Hail The Yeti.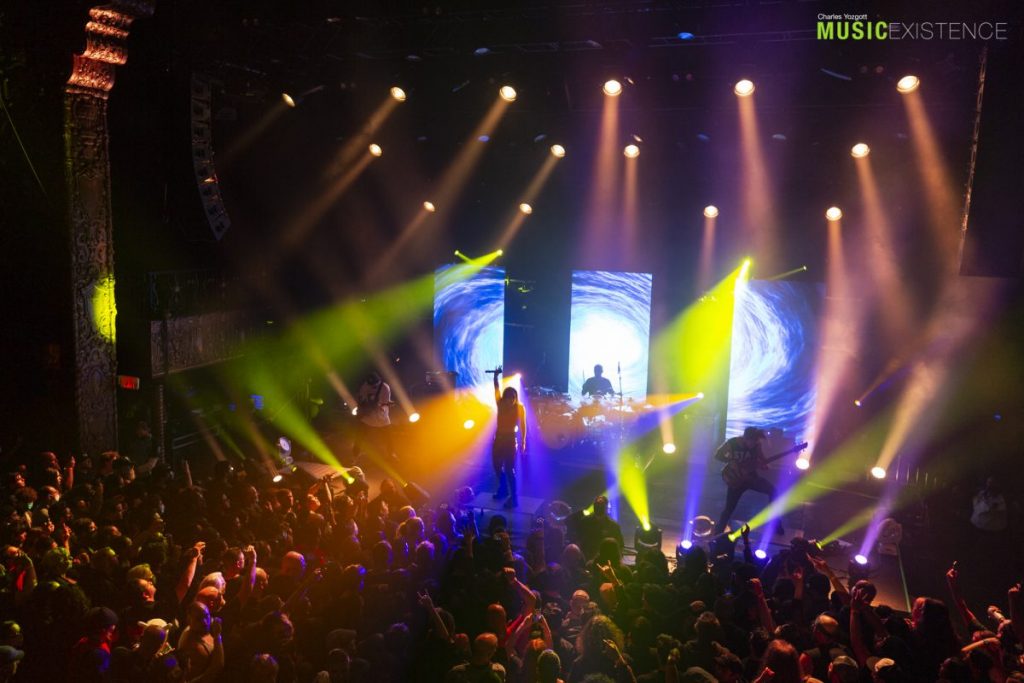 Los Angeles showed up early and gave love to the opening bands All Hail The Yeti and Suicide Silence. All Hail The Yeti had the crowd singing/yelling along and getting the mosh pit started early. Their setlist spanned from the self titled debut album to their latest album Highway Crosses. The stage presence alone was a sight to see with plants covering their mic stands and platforms, animal skulls throughout and lights that left you mesmerized. The band members Connor, Nicholas, Ryan, and Dave had their face painted and costumes that would stop anyone on the street. Their style matches their loud energetic sound that has you craving more. If, or should I saw when, you go see this tour make sure to show up early for All Hail The Yeti, you won't be disappointed.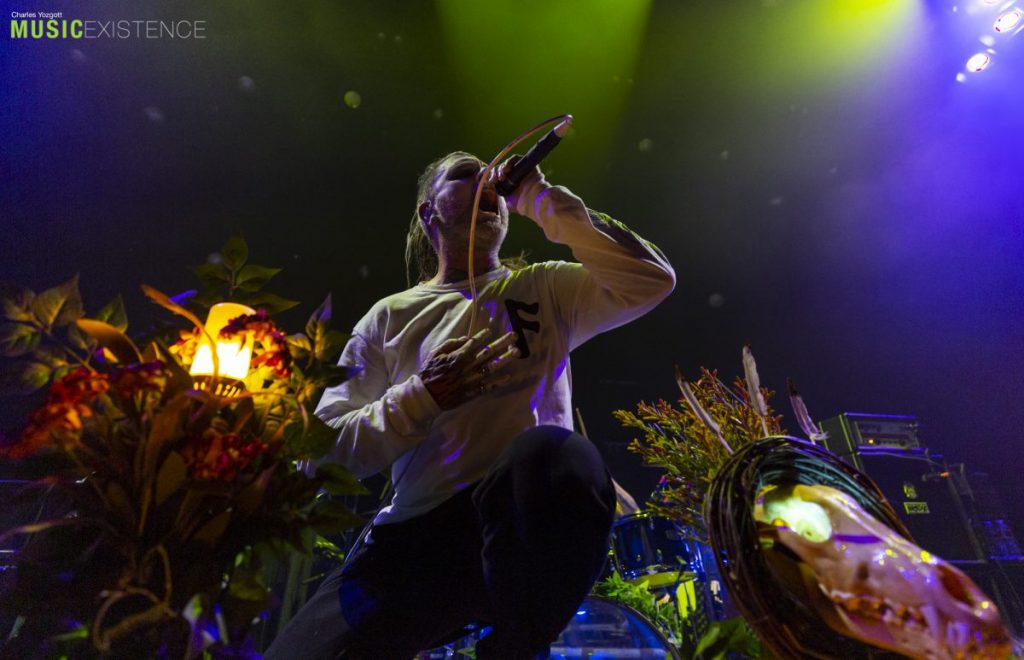 Suicide Silence performed next and boy did they make the crowds ears ring. These guys are loud and heavy when they play and the emotion that they put into their set makes you go crazy in a good way. It makes you move and want to mosh like you are young. Opening with the classic track Unanswered, they got the audience moshing and crowd surfing in no time. The floor was jam packed and seemed that the entirety of the sold out crowd was there to witness these deathcore giants. Hernan, their lead singer since 2014, gave shoutouts to all their family and friends that were in the building supporting them, plus as always a special shout out to the original vocalist Mitch Lucker. These guys played with passion and had more fun than the crazy mosh pit that took up the entire floor. Please make sure you see Suicide Silence on this tour, or any future tour they do, because they'll blow your mind.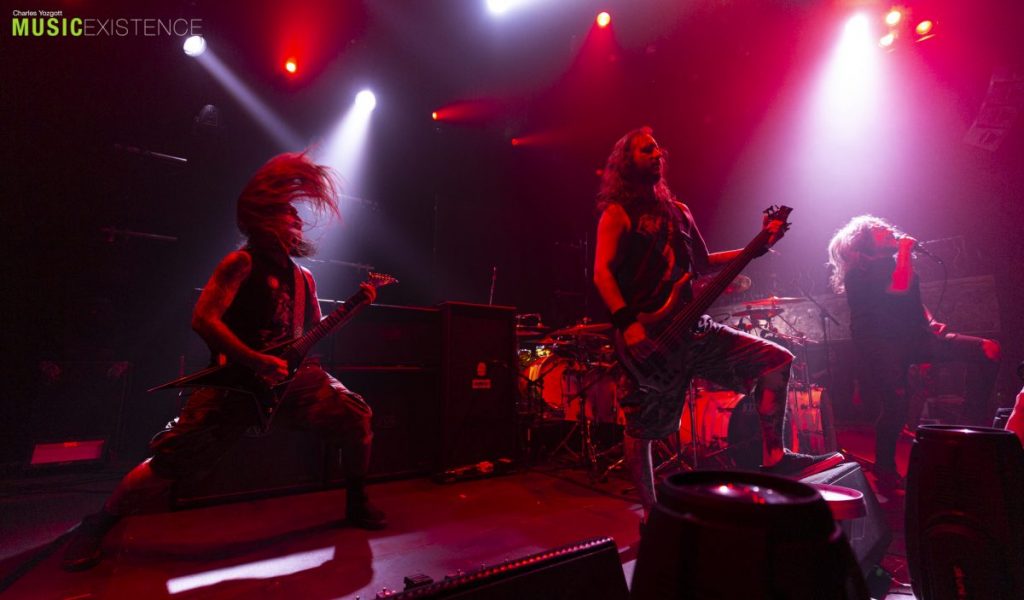 Man was this crowd rowdy. The anticipation for Jinjer coming on stage and beginning their show was intense, the audience almost started a mosh before hand. The lights went down and the progressive metal band stepped onto the stage and the place went nuts. Opening their set with Call Me a Symbol and it was perfect. The lights on the stage went everywhere and matched the music perfectly. Tatiana, with her amazing range of vocals, showed how female lead singers are here to stay. She can yell and growl with the best and sing so sweetly and majestically that you forget it's the same singer. Her eyes glowed with red/orange fluorescents captivating the crowd the and putting them into a spell. The ones that were watching her and singing along of course, the rest of the audience was going crazy in the circle pit. So many people in a small venue packed from wall to wall was having the time of their life. Jinjer wasn't messing around on this tour. They've been waiting and eager to perform for their devoted fans and they showed up proving that they aren't going anywhere soon.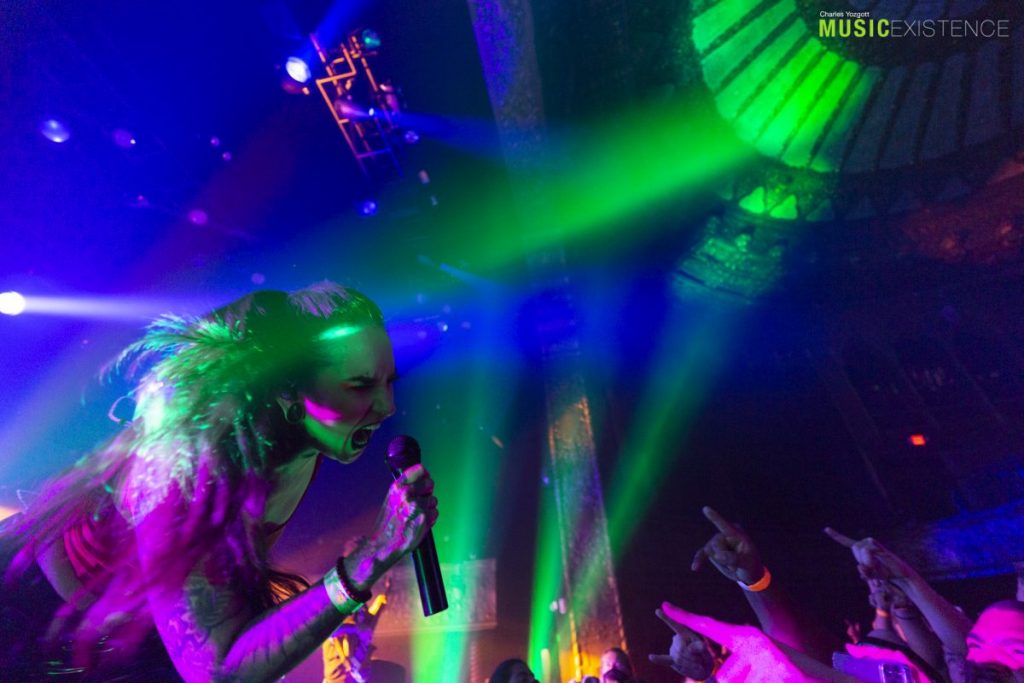 Roman, Eugene, and Vladislav held their own and put on a show worthy of the ages. It was good to see their drummer Vladi back since he had to miss a couple shows due to Covid. It was like he didn't miss a beat and never missed a show since they sounded so good. Roman and Eugene put their talent on display by showing us how they make it look so easy with all the technical notes and chords they have to play. Man was this an entertaining set. Playing tacks from their albums King Of Everything, Macro, and their latest release Wallflowers, everyone was singing along and yelling as loud as they could. This sold out crowd showed much love to the Ukrainian djent powerhouse and were full of explosive energy throughout the whole show. Jinjer's headlining tour Coming To America 2021 is still going strong and there are plenty of dates left for you to catch them! This is a tour not to miss and if you want to go make sure to purchase tickets now since a lot of shows are sold out and the others are selling out fast.
Remaing tour dates:
11/9: Cincinnati, OH @ Bogart's
11/10: Ft. Wayne, IN @ The Clyde
11/11: Milwaukee, WI @ The Rave II
11/13: Grand Rapids, MI @ The Intersection
11/16: Cleveland, OH @ House of Blues
11/17: Detroit, MI @ St. Andrews Hall
11/18: Toronto, ON @ Phoenix
11/19: Montreal, QC @ M Telus
11/20: New Haven, CT @ Toad's Place
11/21: Boston, MA @ Big Night Live
11/23: Brooklyn, NY @ Warsaw
11/24: Philadelphia, PA @ TLA
11/26: Norfolk, VA @ The Norva
11/27: Baltimore, MD @ Baltimore Sound Stage
11/28: Charlotte, NC @ Underground
11/30: Orlando, FL @ House of Blues
12/1: Tampa, FL @ Jannus
12/2: Pensacola, FL @ Vinyl
12/3: Atlanta, GA @ Buckhead Theater
12/4: Nashville, TN @ Brooklyn Bowl
12/5: New Orleans, LA @ House of Blues
12/7: Houston, TX @ House of Blues
12/8: San Antonio, TX @ Aztec Theater
12/9: Dallas, TX @ House of Blues
12/11: Albuquerque, NM @ El Rey Theater
12/12: Phoenix, AZ @ The Pressroom
All Hail The Yeti
Suicide Silence
Jinjer