When pastor of worship and discipleship Randy Seedorff straps on his guitar; he channels his faith through his music. With his latest offering Begin Again, Randy conveys his faith through rich lyricism, imagery, and uplifting melodies. This eight-track LP serves as a follow-up to the highly successful EP, Elevate which had two singles reach number one on Christian Music charts. The lead single from Begin Again is "Family Tree;" a celebratory piece of the happiest days of Randy's life. From the memories of playing music with his family to the birth of his son; Randy encapsulates these memories around his faith. Although a spiritual piece, meant to convey the message of sermon, "Family Tree" is an upbeat number more likely to have the listener tapping their feet, dancing or generally get lost in the cheery atmosphere of the track.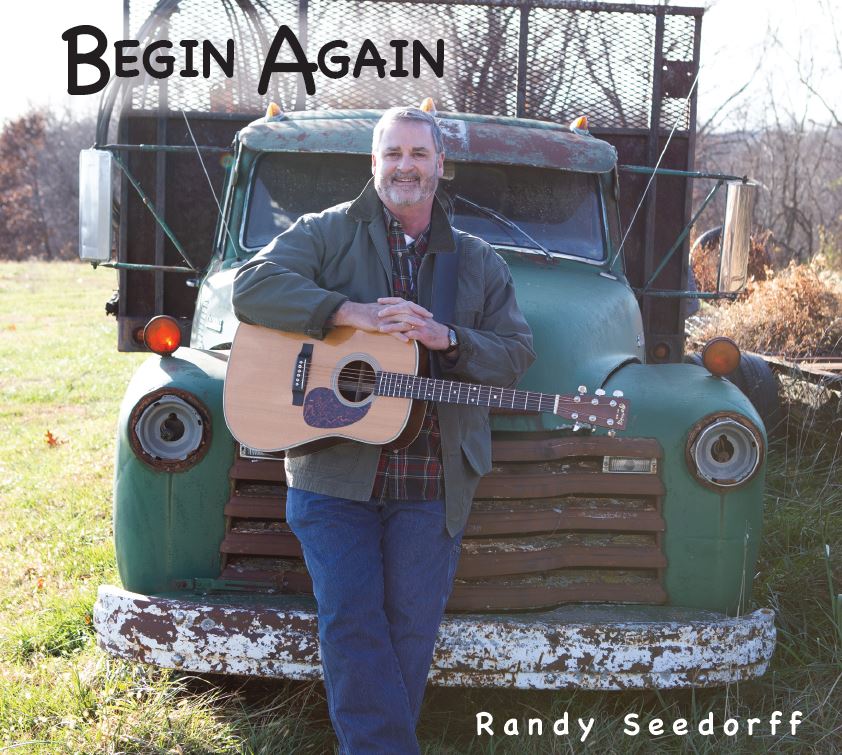 Upon multiple listens, however Randy's message is conveyed which is effortless as the high replayability of "Family Tree" ensures the message will be presented over and over again. Other stand-out tracks on Begin Again include; "Never Alone," "Dream," "The Poet," and the stand-out piece for this reviewer "My Maria." A touching piece which channels Randy's full vocal range. This down-tempo, reflective work celebrates the subject with a powerful performance allowing Randy Seedorff to express himself in multiple keys as he reaches deep to convey the emotion Maria has brought out in him. "You set my soul free, like a ship sailing on the sea." Pay attention here to the short, clever guitar solos which harmonize the vocals to contrast the overall mood of the track.
Begin Again is a professional and mature offering from Randy Seedorff, as this veteran musician is once again able to capture his audience and deliver his message of faith in an enjoyable, yet challenging work.
–Lee Callaghan