Country music has never been one style of music. It has always been a mixture of many types of music and voices, springing from so many other roots and branches that have later led to the growth of a country music tale. Since the old days of Little jimmy Dickens, country music has been a reminder of some of the most interesting stories told through music. Every country music artist has tried to make the sound very rich and full of life.
Richard Lynch and his newest album, "My Guitar Drips Country," which was released on the 12th of Feb, have most certainly acted as an outlet for so many country music lovers. He even adds a track onto the album dedicated to the people who may not understand or may not be into Country music. "Places I Have Never Been" sets out to connect to those who genuinely don't think they can relate to country music without having lived the rural life.
For so many years, Richard Lynch has been flying the flag of country music. Over the past three decades, he has compiled a long list of country hits and chart-toppers on domestic and international sales and radio airplay charts. A long list of some of these achievements includes; Number one on iTunes chart singles, New Music Weekly #1 singles, IndieWorld and Roots music report chart-topping tracks, and even a Christian music weekly top 20 single. Lynch as an artist, is a model of what a country star should be, and he is very big-hearted. He displays this in his work as a co-founder of the Love Tattoo foundation, specializing in helping veterans' programs.
On the "My Guitar Drips Country" album, Richard features 12 tracks written or co-written by himself. Some of these songs like; "Starting Now," "Supernaw," "He will make everything alright," and "Cathead biscuits" will end up on your favorite playlist All of these songs can be added to your playlist with just a click on the link below.
https://richardlynchband.com/product/618111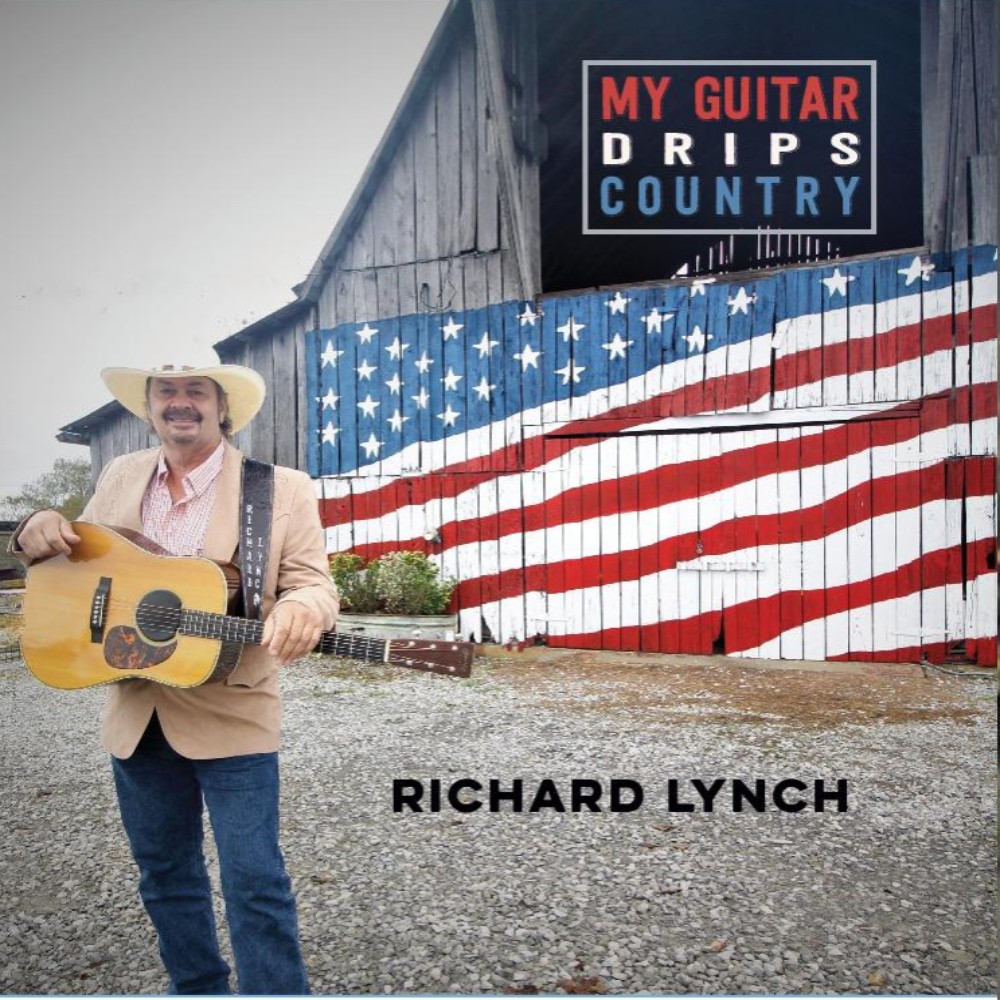 Upholding the traditions set forth by early artists of country music like Don Maddox, Willie Nelson, Jim Reynolds, and other legends, Richard Lynch has lived country music. He is a proud owner of "Keeping it Country Farm" together with his wife, Donna, which in most cases is used to host fundraising benefits for his organization, to help veterans, and it features some of the biggest names in traditional music. Such a big heart and the values that he holds are displayed in the songs he makes. These are the values that his fans and lovers of country music everywhere in the world hold onto dearly. For any of Richard's past tracks, together with this new album he just released, join his social media family, so you won't miss out!
https://www.facebook.com/RichardLynchBand
–Andre Wug