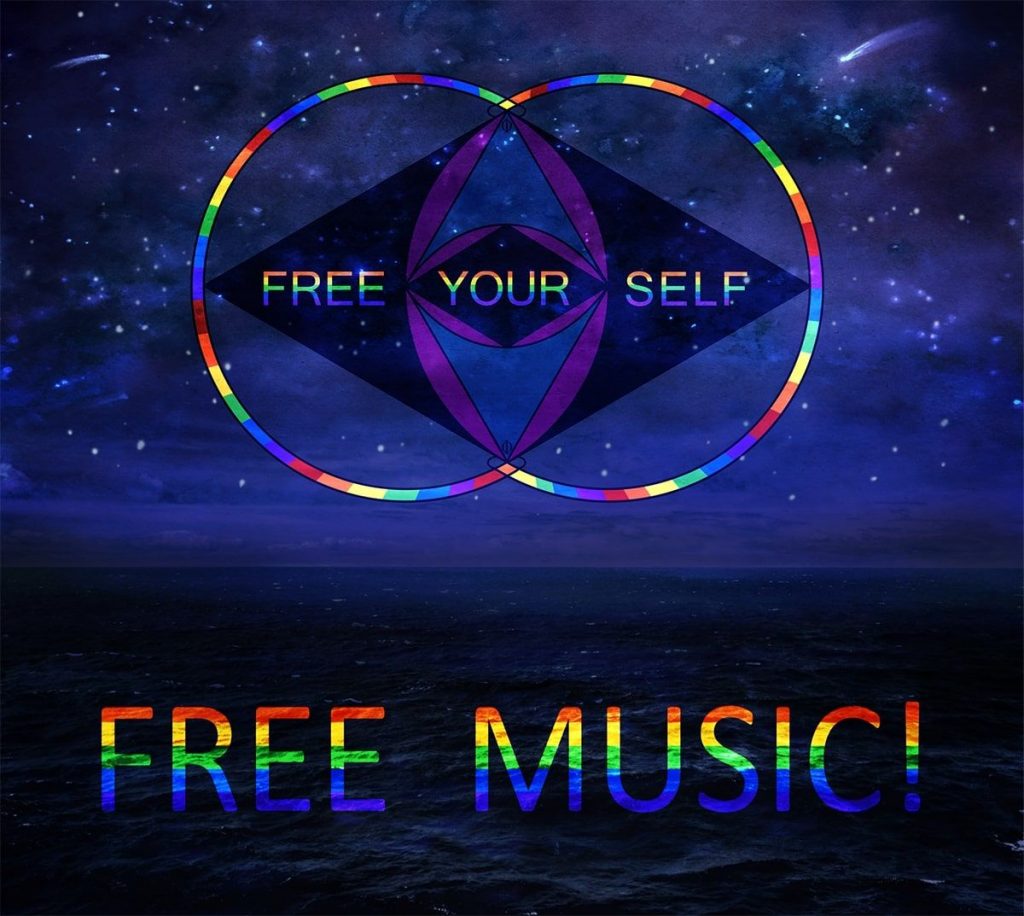 Amidst a crushing vocal harmony that is evocative even without discerning its words from the fabric of its melody, we find a pair of verses – "And that peaceful, easy feeling has got a hold on me / It's reminding me to breathe." These words aren't even the heaviest to behold in the new single "If It Takes Your Breath Away" from Free Your Self, but when presented to us in this particular juncture of the song, they feel like the most powerful lyrics this artist has ever sang. What it amounts to is a mere sliver of the poetic grandeur the single has to offer; in both the track and the music video, Free Your Self shows he has what it takes to go big with this latest release. 
The vocals that present every verse to us are just as important as the narrative itself here, and without the signature voice at the forefront of the mix shaping the tone of the music – seemingly from afar in a couple of subtle instances – I don't think that "If It Takes Your Breath Away" would be the same song that it is here. There's just too much of a personal imprint that our main man is putting on every stitch of audio in this track for anyone else to breathe the same vitality into its framework, which says a lot about how unique a character Free Your Self already is. 
There's a natural chemistry between all of the players in this song that I would love to hear more of in a future release, but all in all, there's never any doubt as to who the star of this show is. Free Your Self might have a surreal handle, but if you're looking for someone focused in their individual medium, this is one of the sharpest players I've heard this month. 
The arrangement of the instrumentation in this track allows for a patient rhythm, and though it seems a little overly simplistic beside the other frills included in both the single and the music video, it encourages the audience to reflect and read back the emotion in the lyrics through the lens of their own life (a goal that most every composer has when sitting down to write something powerful). We're not just getting a commentarial work here – this is something intimate and connective, and better yet, something that could be taken a number of different ways without sounding thin or phony. 
Beautiful and bold in the right departments and blatantly something that took a lot of heart and soul to construct in the first place, Free Your Self's new single and music video "If It Takes Your Breath Away" is indeed a breathtaking release that I think a lot of indie pop and alternative folk fans are going to be talking about as we shift gears from autumn into fall. It's an all-around great listen and hopefully not the last release this singer/songwriter drops within my earshot. 
Loren Sperry