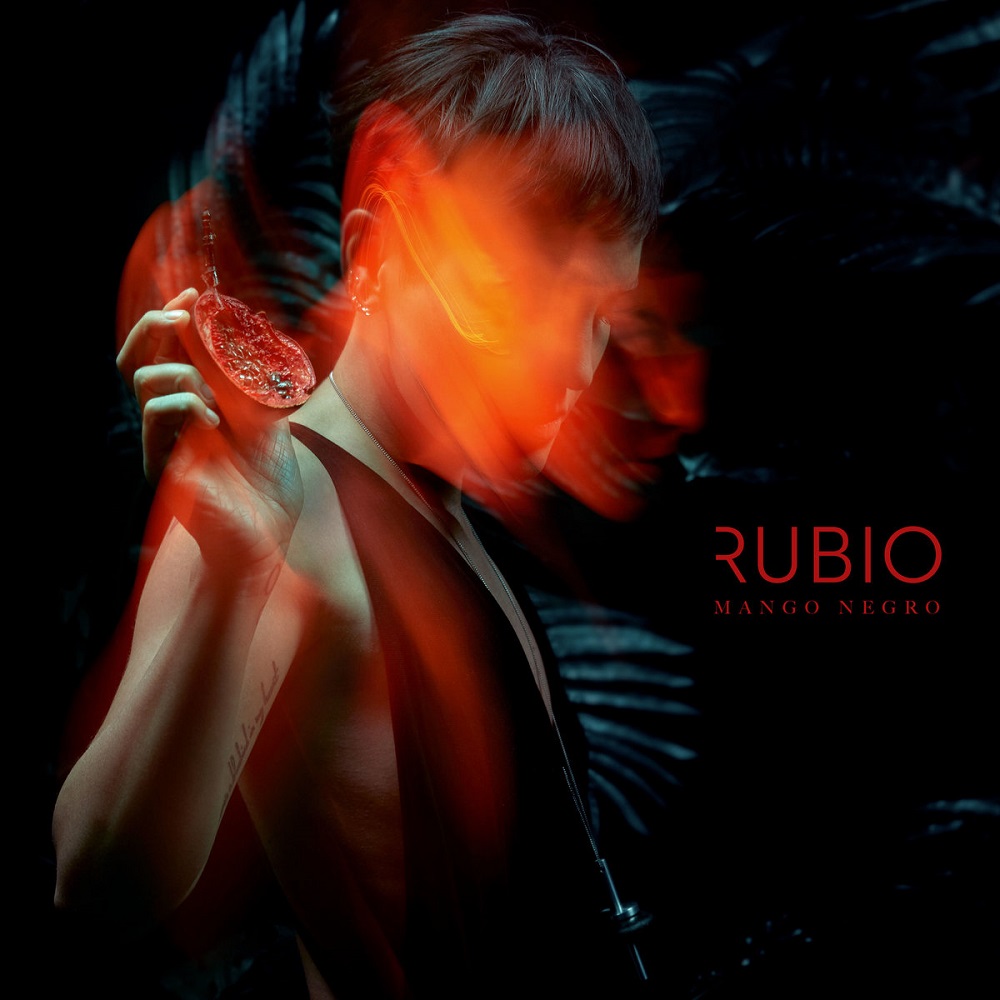 From the haunting "La Pérdida" to the brash title track and the stealth-like "El Fruto", the 15 tracks from Rubio on the thrilling Mango Negro ignite futuristic tones over embellished classical string movements. Rubio's, sophomore outing is a nonstop emotional bucket that pulls from a wealth of sonic bliss and more often than naught, darker, more mysterious textures. Songs on Mango Negro are sung in Spanish, the native language in Rubio's home base of Chile.
BANDCAMP: https://rubiomusic.bandcamp.com/album/mango-negro
Rubio is the moniker of the moniker of Francisca Straube. She's a percussionist and her wide swath of beats and percussion is exceptional. When the album starts out, it's an abrupt violin that grips you. Instantly, it swells to an aura of sophistication – like a fluttering dance, into a more amalgamated beat concoction. As a listener, I got a very strong sense of community and pushing boundaries from Rubio. She's mesmerizing and her musical pallet comes from a spectrum of scarlet red hues and bold colorings. I felt a strong sense of nightlife and escape from all the tracks. In track two, "Oro" (which means mouth), the electric pulse is poppy, and zig-zags. Rubio's voice is breathy, confident. She sings from her soul and from a place of very little hesitance.
The third track, "Pájaro Azul" (blue bird) has another example of a strong pulse, like a hefty beating heart. There is some stuttering and looping in the mix, where if you close your eyes, perhaps you imagine the flight of the bird. I would say this song has a shimmering brightness that was unexpected. As the songs domino, the openness and sonic journey expands. You get a sense that Rubio is in awe of her surroundings, just as we are in admiration of her vocal prowess and graceful melodies. I think the trap sounds, the Eloctronic-laced music, is quite bold and invigorating. You feel like you're in a street corridor, just as much as Rubio puts you in the club.
In "Volver" (which is translated to mean 'return'). The beat drop is fantastic. This song has such light and flow. The movement is sleek. You the rhythms in your body, slowly and pointedly. The percussion can be almost numbing, hitting some of the deeper sounds. Rubio's voice is lofty, but still possesses seductive undertones. "Volver" has a nocturnal vibe to me, but of one in the summer time. There's something breezy and oceanic about it. She continues to fuel a myriad of emotions and sounds, sometimes even psychedelic ambient-like. Rubio keeps the songs flowing and the tantalizing soul pushing farther and farther. One of the other standouts, "La Especie" (which I believe is species) has a wild mix of bawdy beats and static, crinkling grips. Rubio sings like an angel in the night. A recorded voice 'what are some of your favorite memories' starts at the beginning of the song, and at the song's end.
Mango Negro follows Rubio's 2018 full-length PEZ. She has performed in festivals such as Lollapalooza, Primavera Sound, Indie Week, Ruido Fest and Nrmal, among others. Mango Negro defies conventionality and exquisitely connects with the listener.
Colin Jordan