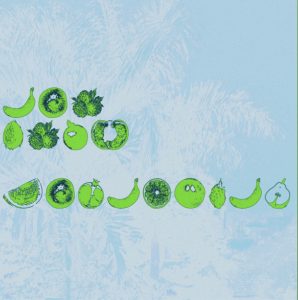 It's no surprise that Toronto's hip hop scene has been thriving since the early 2010s, when artists like Drake and The Weeknd placed the iconic Canadian city on the map. Since then artists funnelled through both OVO Sound and The Weeknd's XO label have found success internationally, but its Toronto's underground hip hop scene that still has much to offer.
Introducing 3409 – a group of Toronto based musicians who happened to be placed together for a school project back in 2018. Since then, the genre blending collective has found success on Spotify with over 100,000 streams collectively on a series of singles released within the past year. Completely independent, 3409 defines their sound as an "experimentation in genre modification" pulling influence from hip hop, world music and contemporary R&B.
It was last year's single "Crunch Time" that launched the group onto a series of high profile Spotify playlists. The island inspired tune pairs a funky guitar lick overtop the group's complementary vocalists, making it the perfect track for outdoor patio season.
But their versatility doesn't stop there. The band's latest single "Guava" is an Afro-Caribbean pop song, continuing with their successful trend of summertime inspired tunes. The new release proves yet again that 3409 continuously brings something new to the table. Their small but mighty catalogue has something for everyone and should definitely be included on your next playlist.
3409 Online: Facebook | Instagram | Spotify | Apple Music