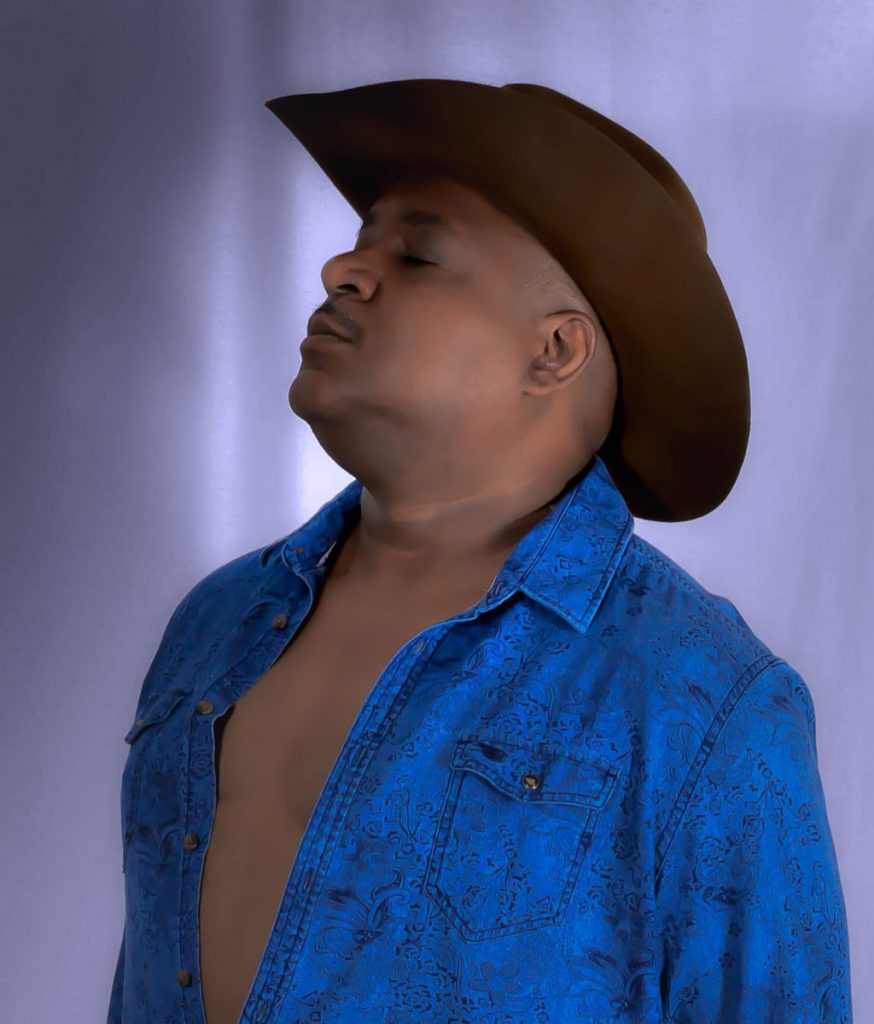 Michael Coleman aka The Metropolitan Cowboy is riding high in 2020.  His single with See Your Shadow, "I Will Tell Jesus You Said Hello" is currently climbing country and inspirational music charts around the globe, while racking up 10s of thousands of Spotify streams.  Michael took some time out from his ranch in Arizona, to answer some questions for us:
MusicExistence: Thanks for taking the time, Michael.  We are honored to be speaking with such an incredible songwriter. What inspired you to follow your chosen career path as a musician?

Michael Coleman: I have always been creative and had a passion for the creative arts and show business, but like so many others, I put that on the back burner and it wasn't until I had a milestone birthday that I decided to start doing something with my talent.
Was there any one event in your life that led you to record your latest projects with See Your Shadow?
I think the turning point which put See Your Shadow in this new direction would have to be the death of my mom. She died a little over a year ago and it was a rough time up until her death, it took a lot out of me and that is probably why we lead off with the latest piece, "I Will Tell Jesus You Said Hello" that piece helped me come to terms with that time period.
Who has been your single biggest influence, musically?

There have been so many and what is important to note is that hardly anybody knows who writes their favorite song, you know who sings it, but the person who writes it hardly ever is known. I say that to say probably my biggest influences as a songwriter would be the Motown team of Holland/Dozier/Holland as they just turned out one song after the other and just crafted an entire sound, literally they were a factory kind of like See Your Shadow Songwriting.
How about personally?  Who influences you in your daily life?

My grandmother has always had a big influence on me, I don't think a day goes by that I don't remember something that she said, or did and that I don't quote her. My biggest influence in my daily life would have to be my spouse as nobody else would put up with the craziness that comes from this mind, and I have done some crazy projects and always helps me bring them to life.
Tell us about the song, "I Will Tell Jesus You Said Hello", the recording process for it, and what you hope your fans will get from it?
"I Will Tell Jesus You Said Hello" actually came to me out of nowhere, as sometimes that is how inspiration comes to me. We did one version of it that was just straight piano and that sat on the shelf and it wasn't until I decided to rebrand See Your Shadow that I pulled that one out of the catalog. I took a look at it and in my mind, I heard the song as a duet, so I decided to tell the story of a couple who lose their child and we used some very talented people from Nashville, Drew Middleton and Katelyn Dwyer to bring it together. I am really excited about how it turned out and how well it has been received.
What's most important to you: Sales/streams, Awards, or Critical Praise?

I think all three are important because they piggy back on one another. As a songwriter an award can take you to the next level and gives you legitimacy, to gain major label recognition, you need sales and streams, and critical praise further validates your talent. When I started getting serious about my craft, I had one goal and that was to be successful enough that I was in the little column Entertainment Weekly used to publish when someone died. They don't even publish those articles anymore so I have to come up with something else I guess. What is important to me is that my work makes an impact on those that hear it.
What do you enjoy doing, outside of the spotlight?  Any hobbies?

I really enjoy my work so it does seem like I am always working. What I do love to do is travel and I do have a guilty pleasure of watching TV court shows and I am a huge Jeopardy fan.
What is next for See Your Shadow?  Any new releases, singles or videos coming up?
Well a lot of the projects have been on hold because of Covid-19, but what we have been doing is deciding what will be the next single. I keep going back and forth that it will either be our instrumental piece, "My Worth" which really showcases the talent of the musicians in the See Your Shadow Network, or it will be our Christmas song, "Christmas on Cell Block 9", but I want to make sure we can film a video to that piece, which we can't now because of Covid-19.
What has been your biggest musical accomplishment of the past year?
A couple of things actually. I was really surprised to learn that we were recently the number 1 downloaded country song on ITunes in South Africa and that came out of nowhere, and that we have been the most requested song on the Sound Machine Country Radio Network for three months in a row.
Do you ever get stage fright?  Any place you'd love to perform that you haven't?

No, I can't say that I do ever get stage fright and I think that is because I just map out every detail to death for a live performance, but we mainly are a studio entity. I would love to produce a show for Broadway.
How about some parting words for your fans?
What I would like to say to the fans is to remember there is nothing wrong with allowing yourself to feel and to always be your authentic self, whatever that is good or bad as truly loving yourself means you love what is good about you and what is bad about you.