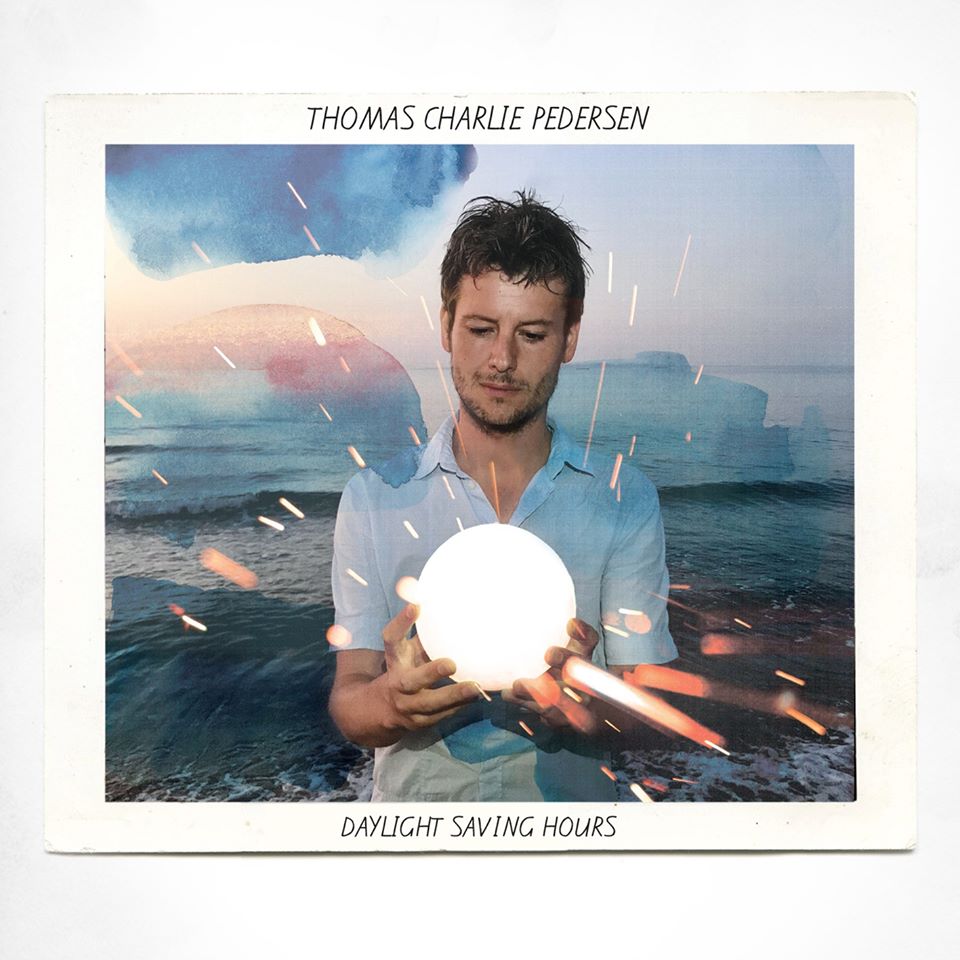 Against the backdrop of a spellbinding acoustic guitar's gentle melody, Thomas Charlie Pedersen starts to sing in a vocal stained with bittersweet melancholia. The harmony he forms with the strings is painfully unsubtle; from the get-go in this song, titled "Faithful Mistress," we're unable to escape the wallop of emotionality Pedersen is unleashing from behind the mic. His performance is transcendent of the studio environment in tracks like this one, "Moveables," "Must Be the World" and "Blood Moon," all of which can be found on his stunning new album Daylight Saving Hours, available everywhere independent music is sold and streamed this coming February.
FACEBOOK: https://www.facebook.com/thomascharliepedersenmusic/
Instrumentally speaking, Daylight Saving Hours is a remarkably minimalistic affair, but with harmonies like those in "At the End of the Day," the rollicking "The Freewheeler," crushing "To a First Love" and angsty "The Meriwether Pull," it doesn't need anything more than what Pedersen has adorned it with. When this guy is singing and connecting with the essence of the guitar or piano, there's nothing present to come between his artistry and those of us lucky enough to be in the audience. His style of attack favors intimacy far more than it does sonic abrasiveness, which isn't as common among indie folk artists these days as one would assume it to be.
Production-wise, this album doesn't have any of the frills that have become almost standardized in pop music even at its most independent and alternative levels, which definitely allows for songs like the piano-led "Green Plateau," instrumentals "The Witty Moniker" and the title track, as well as blunt slices of poetry like "The World Is Not Your Oyster" to be even more accessible to us than they would have already been. Pedersen isn't concerned with cosmetics here; if anything, he's putting almost all of his efforts into making the substance of these songs the exclusive focus throughout the record.
I really love the instrumental tonality I'm hearing in "The Meriwether Pull," "Stay True," "Faithful Mistress" and "Sad to See You Go," and if it hadn't been as prominent in the big picture as it was made, I don't know that Daylight Saving Hours would be the moving article that it is regardless of how many times I've picked it up. Pedersen is conveying so much emotion to us just in the melodic fabric of the string play in "Faithful Mistress" that the composition feels almost larger than life despite its ultra-conservative structure.
GOOGLE PLAY: https://play.google.com/music/preview/Ag35jmm3umqqnjzijeadk3o3oya?play=1&u=0
If you're looking for bold musicality flanked with unfanciful songwriting aesthetics, you simply cannot go wrong with what Mr. Thomas Charlie Pedersen has created for us in his second solo album Daylight Saving Hours. From "To a First Love" all the way through to the title track, Daylight Saving Hours finds ways to be exceptionally provocative, deeply relatable and starkly vulnerable in moments where we would least expect it to be, and among the independent singer/songwriter LPs that I've had the pleasure of looking at this winter, it is far and away the most aesthetically complete and inarguably listenable.
Loren Sperry