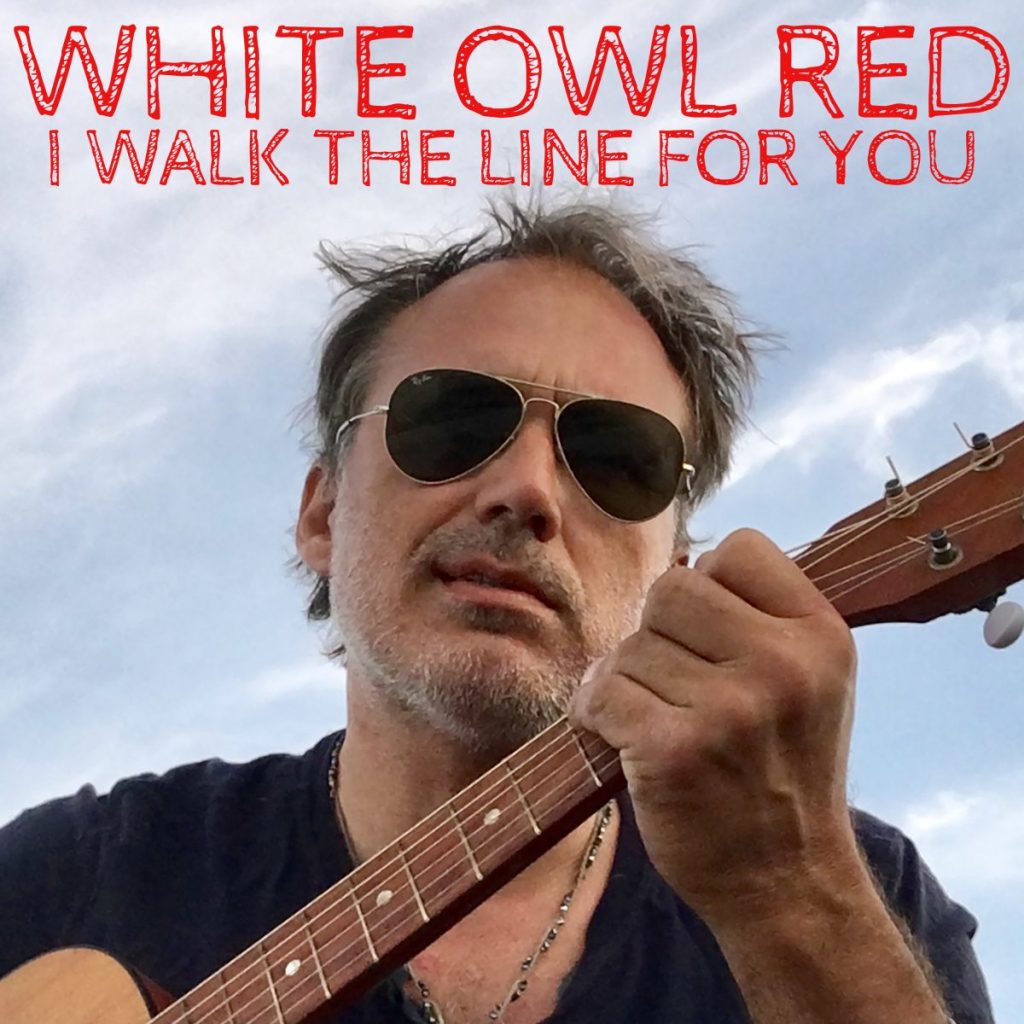 In his new single "I Walk the Line For You," singer/songwriter Josef McManus, better known as White Owl Red, pays tribute to Johnny Cash while staying true to his own artistic identity, and although it could perhaps be described as a bit of an homage, it stings with as much of an evocative spirit as any of McManus' original music has in the past. "I Walk the Line For You" is structured around a simple guitar part that circles us like a shark preparing to go in for the kill, and through its ebb and flow, White Owl Red colorizes the melody with heartfelt vocals that are becoming a bit of a trademark for the brand.
The strings in this track are at once both crisp and rustic, and I think that they complement the tone of the lead vocal better than any other instrumentation possibly could have. The rhythm here is perfectly synchronized, and even at its most endearingly gentle, the drum part in the foreground never descends into a drunken stagger. Some genuine thought went into the construction of "I Walk the Line For You," and likely the rest of its parent album Afterglow as well.
SOUNDCLOUD:
This master mix is supremely detailed, so much so that we're able to appreciate the fluidity of the hook a lot more than we were in any of the songs on White Owl Red's last album, 2019's Existential Frontiers. I get the impression that McManus isn't as interested in trying to evolve specific aspects of his sound as he is in crafting a fully-toned style as indebted to vintage Americana as it is modern alternative standards in this song, but above everything else, I think he's looking to enter 2020 with a much more stripped-down aesthetic than he'd previously embraced in his career (which is a move I wholeheartedly support as a critic and a fan).
I haven't heard all of White Owl Red's Afterglow yet, but if this track and "Working Class Heroes" are a taste of what we're going to be hearing throughout the all-new LP, I'll be eagerly awaiting its official arrival this year. Josef McManus is at the top of his game and playing like an artist who has finally found his perfect balance, and if you ask me, I think we can probably expect to see some of his most profoundly affective work in the next couple of years. "I Walk the Line For You" is a great start, and moreover, an epic way of entering a new era in western music.
Loren Sperry