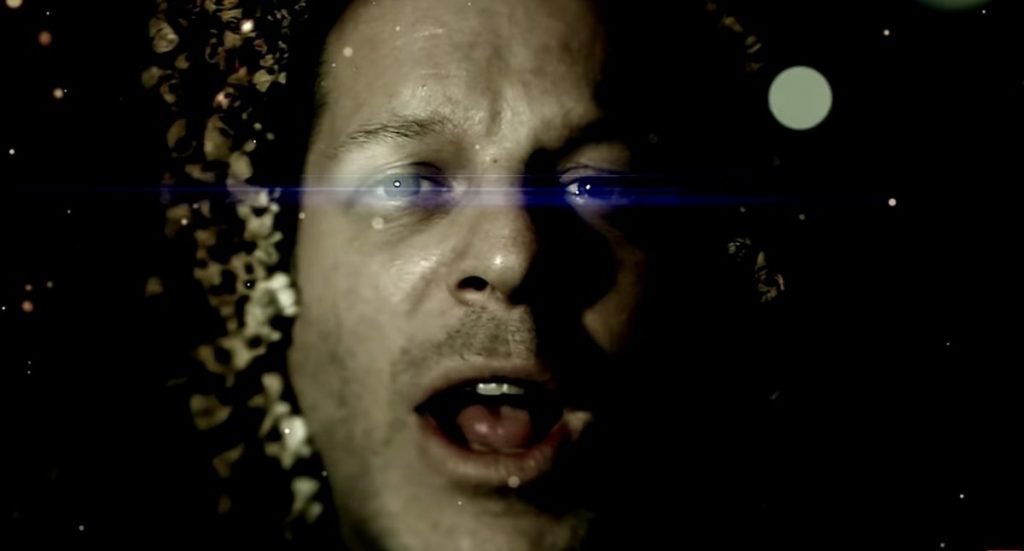 They aren't forceful, but they certainly aren't hesitant. They're countrified folk melody-makers and poets without any ability to actually speak. They are the strings that forge a harmony with the lead vocal in Patiently Awaiting the Meteorite's new single and music video "Devil's In My Car," and they produce something that can hardly be compared to the standard indie guitar fodder of 2019. Patiently Awaiting the Meteorite created a very melodic debut album in their record Canyon Diablo, but among all of the tracks on that LP, this is perhaps the most expressive due to its unbound string play and translucent vocal faceting, both of which are more accessible to listeners in this setting than they are in any other song I've heard this band perform.
URL: https://patientlyawaitingthemeteorite.band/
FACEBOOK: https://www.facebook.com/patientlyawaitingthemeteorite/
As surreal an element as the strings are, the vocal in this track is just as hypnotic in nature. There's a moment in the music video where it seems as though the imagery is being synced up with the flow of the verses rather than the implied beat behind the guitar, and rather than coming across as being scattered and avant-garde, it actually seems aesthetically relevant and even pop-friendly.
I didn't care as much for the video as I did the song itself, but I can see why a lot of critics have been particularly taken with its conceptual design. Patiently Awaiting the Meteorite have a psychedelic element to their music that is never overstated in the typical virtuosities we hear in most neo-psych bands; instead, this is a group creating an instinctive brand of folk-rock in "Devil's In My Car" that is so on-point that it conveys as cerebral and dreamy, even without seeing its stony music video for ourselves.
It's not hard to see why Patiently Awaiting the Meteorite are trending upwards in Canada and abroad right now after checking out "Devil's In My Car," and I would say that as long as this group continues to make music as unguarded and vulnerable in tone as what they have in this single and its tracklist neighbors on Canyon Diablo, they're going to find a comfortable home anywhere they come to play. This is a good taster for new listeners, and definitely a smart pick for acoustic alternative fans everywhere this fall.
Loren Sperry