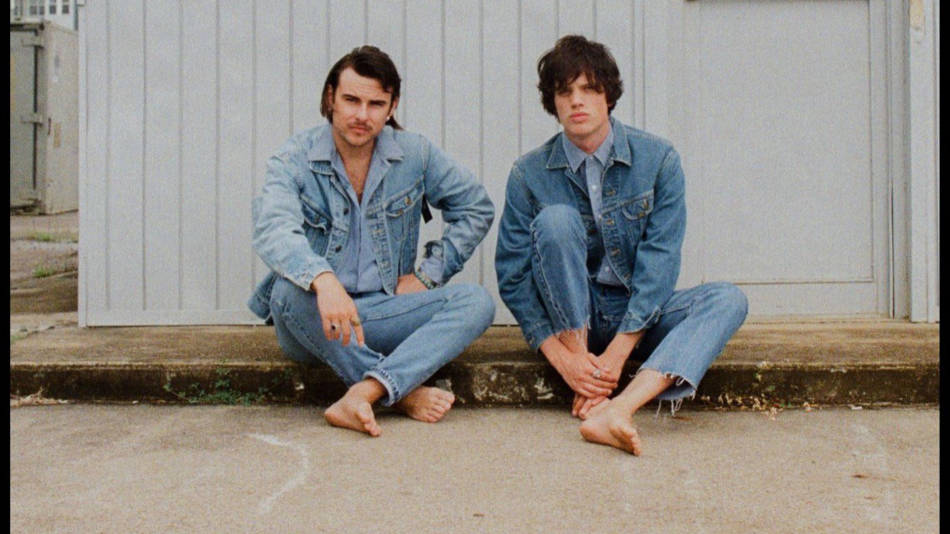 "Good Lookin'" opens The Criticals' debut EP Mimosa Hygiene with rock muscle as tight as the crack of a whip and clipped inspired lyrics conveying much despite their abbreviated structure. The Criticals are obviously focusing on creating visceral and intelligent rock music that dispenses with the genre's usual clichés and the opener is a rousing success in that area. The vocals possess the quality of joyful disdain common to all great rock and the songwriting has an exacting eye for detail that's uncommon to hear from many modern acts. The first track is a hint that band members Parker Forbes and Cole Shugart entered the studio with a firm grasp on the musical vision they wanted to realize. If so, they are successful.
INSTAGRAM: https://www.instagram.com/thecriticals/
The second song "Treat Ya Better" will have admirers and detractors on each side; those who don't like dance or disco overtones in their rock music will dismiss this tune. I think it's a ready made live number though with its straightforward arrangement, melodic bass guitar, and irrepressible backbeat. Songs such as this and others included on the EP demand a quality vocal presentation and The Criticals provide one each time out; the singing for "Treat Ya Right" fits this groove and adds layers to an already enjoyable ride.
"Homebody" moves the band back into territory more familiar. They come by the influence secondhand, but there is a punk spirit seeping through this song. You can hear in the rambunctious go for broke guitar playing but, make no mistake, it isn't slapdash or unmoored. Lack of any wasted motion is one of its defining traits. "Just for the Weekend" is cut from similar cloth and helps you appreciate how well The Criticals master fundamental songwriting principles to the maximum.
"Kate Moss" is the EP's true climax and pulls out all the six string stops. It rates as the definitive musical statement for me on this collection and changes tone enough to keep you attentive through the end. I think the lyrical content and vocals, as well, rank as peak achievements on the EP. It is only a little longer than the preceding songs; The Criticals are never over-indulgent. The acoustic "Got No Love" concludes Mimosa Hygiene in unexpected fashion for me, but Forbes and Shugart are just as convincing unplugged as plugged in.
SOUNDCLOUD: https://soundcloud.com/teamclermont/sets/the-criticals-mimosa-hygiene
 It's a note perfect falling action for this EP and signals for listeners that this Nashville headquartered pairing are capable of anything they set their focus on. They are building a reputation fast thanks to the impressive talents on display with these songs and I have a feeling they will be producing new material at a generous clip for some time to come. They've made a convert of me and I'll be there each step of the way if the songs are as good or better than those included on Mimosa Hygiene. Pop rock songwriting with grit and rough edges stamped on its soul is hard to come by in trying times, but The Criticals can hook you up.
Loren Sperry