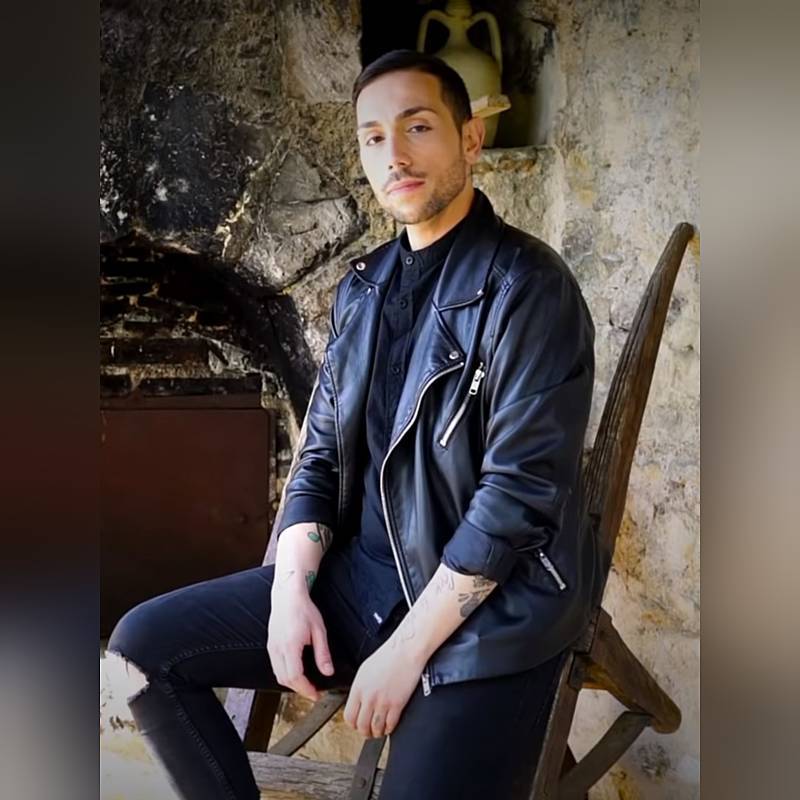 In Manuel Aspidi's latest single, "Let out This Light," the acclaimed Tuscan vocalist incorporates colorful influences into what is inarguably an already iconic sound. At the onset of the song, a gentle piano melody awakens the treasure chest of tones that will form a sonic backdrop for Aspidi's magnetizing vocal, and as we get deeper into the track it becomes all the harder to differentiate where his part in the harmony ends and that of the instrumentation begins. Shades of American pop, R&B, soul and traditional Italian vocal music texturize every note of this splendid single, and while conventional genre parameters are wholly ignored in "Let out This Light," the resulting chills are anything but unfamiliar to the discriminating audiophile among us.
OFFICIAL VIDEO:
The lead vocal is always the centerpiece in this track, with most everything else in the song tailored around its dynamic range. Unlike previous studio cuts, which often featured Aspidi using a more conservative approach to the mic, he takes a much more liberal attitude to his verses here; from the get-go, he's attacking the words with a charming feverishness that never translates as an overeager anxiousness (which isn't something that can be said for a lot of his American contemporaries this season). He holds nothing back from us in his lyricism, but beyond that, he makes sure to utilize every bit of space in the mix by maximizing the depth of his lead vocal and filling in the instrumental gaps with an endearing panache that you just can't find in mainstream pop right now.
This master mix is crystal clear and crisp enough to convince anyone with a good set of speakers that "Let out This Light" was recorded in an intimate club setting instead of within the four walls of a studio. I don't believe that the production quality is the main reason this song stands out as much as it does, but there's no discounting what a good varnish can do in pop music – regardless of the compositional framework. The bones of this "Let out This Light" are strong enough to support a bit more experimentation than we're already afforded in this version of the track, but they're never so sterling that we feel as though the music in this single was even slightly overproduced.
AMAZON: https://www.amazon.com/Let-out-This-Light/dp/B07RX8BG92
I can't wait to hear more from this young man as he starts his new American campaign, and if I were one of his many stateside rivals, I would especially be taking note of his current trajectory. Manuel Aspidi brings an international flavor to the urban pop game that has been fairly absent from the grander scheme of things in the late 2010s, and if he's able to channel all of the momentum that his career currently has into making more music of this urbane variety, he's going to have as much success – if not a bit more – in the west as he did in the Old World. I'll be following his progress, and I would recommend that all serious music fans consider doing the same.
Loren Sperry