Aftershock wrapped the biggest weekend in the history of the California rock festival with 97,500 in attendance during the sold out event, which expanded to three days for the first time, October 11-13 at Sacramento's Discovery Park.
The lineup featured some of the biggest names in music in 2019, including Tool, who performed their first show since releasing their chart-topping new album, "Fear Inoculum", in August­. Aftershock set included live debuts of the title track and "Pneuma." Slipknot, also debuting atop the Billboard200 album chart in recent weeks with We Are Not Your Kind, delivered their final While blink-182, touring in support of their new album "Nine" made their Danny Wimmer Presents festival debut.
Staind continued their reunion tour (which began at Louder Than Life last month) with a fan favorite set, and Korn, Rob Zombie, Bring Me The Horizon, A Day To Remember, Marilyn Manson, Lamb of God, Halestorm, Dropkick Murphys and BABYMETAL were among more than 50 bands that made Aftershock an unforgettable concert experience. In addition to the headliners, several buzzworthy up-and-coming bands across the rock spectrum were present during the weekend, with highlights including rousing sets from Mongolian folk metal troupe The Hu and hip-hop/metal hybrid act Ghostemane.
Fans attending Aftershock enjoyed the Monster Energy Experience (which included band autograph signings), The Music Experience, Take Me Home Animal Rescue, Dyin 2 Live/Fxck Cancer, Caduceus Wine Garden (featuring varietals from the winery owned by Tool frontman Maynard James Keenan), Slipknot Iowa Whiskey No. 9 and the Boilermaker Bar featuring Metallica's Blackened Whiskey and Enter Night Pilsner, among other onsite experiences.
Sacramento's KXTV ABC 10 said of Aftershock, "The festival brings together metalheads from around the area with the best riffs the heavy metal and hard rock scene has to offer. The three-day festival is crammed with enough food and music for just about anyone's appetite."
After the huge announcement made by Danny Wimmer Presents and Metallica, it's safe to say 2020's Afteshock Festival will most likely break this years attendance record.
Tickets are already on sale for Aftershock 2020, with Metallica headlining two nights at the ninth annual festival. Danny Wimmer Presents announced during a special press conference last week that the music icons will exclusively headline all five of the independent producer's rock festivals in 2020 in a unique collaboration unprecedented for any American festival promoter or band, ending with Aftershock during the weekend of October 9-11. Metallica will deliver a unique set list for each performance. Danny Wimmer also announced that the company is donating $25,000 to Metallica's All Within My Hands Foundation, as well as contributing 25 cents from every 2020 ticket sold through November 19th to the charitable organization.
Aftershock crowd by Sam Shapiro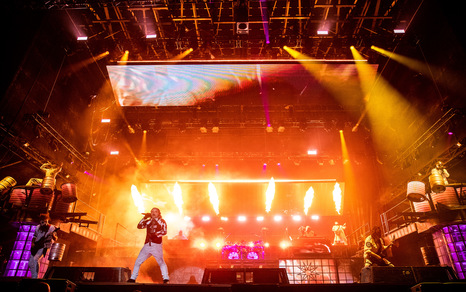 Slipknot by Steve Thrasher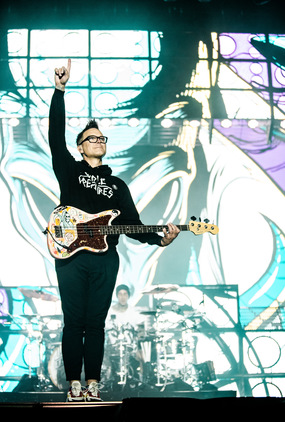 blink-182 by Steve Thrasher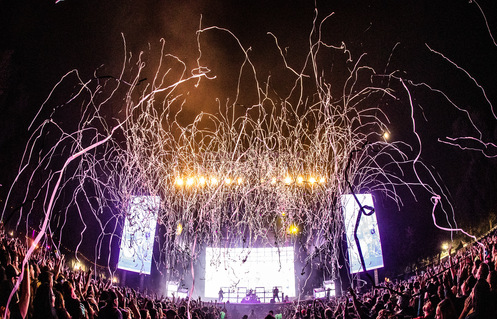 blink-182 crowd by Steve Thrasher