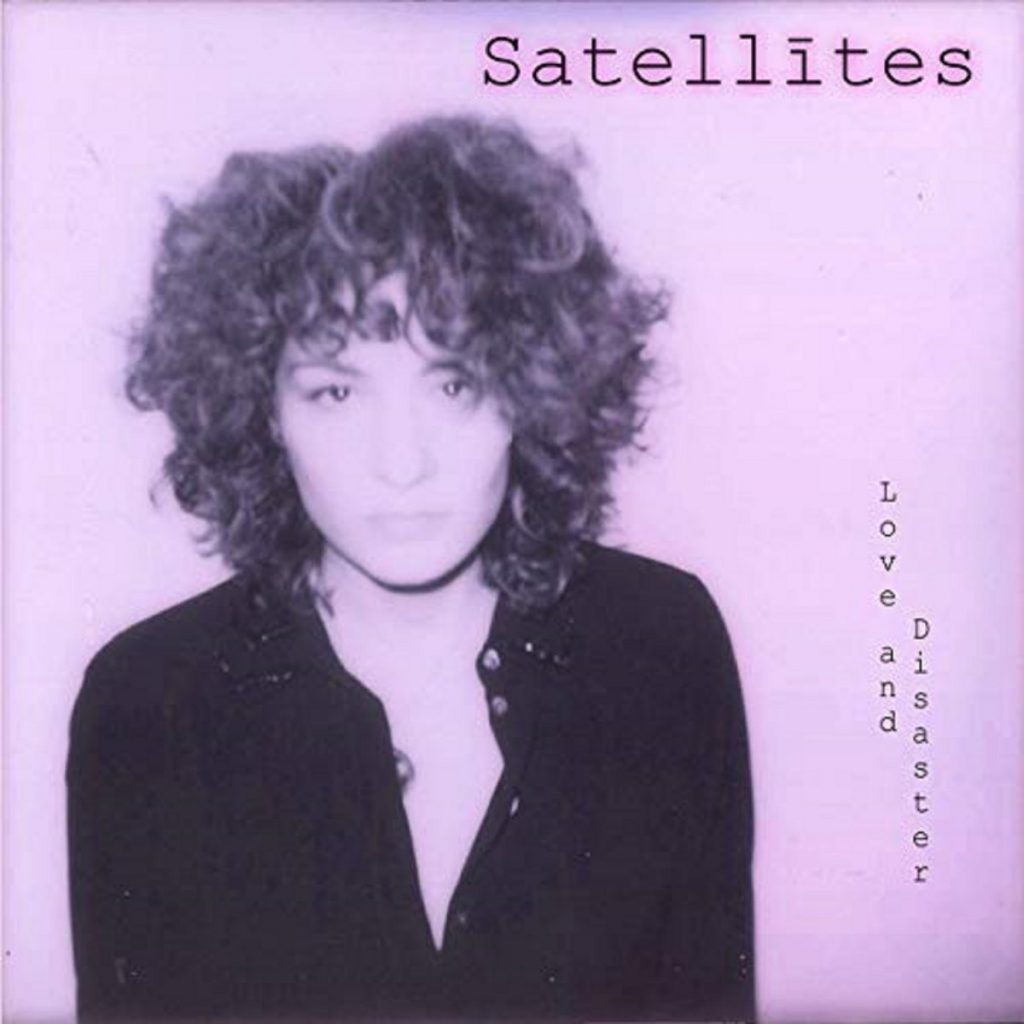 The chic bass that cushions the biting lyrical delivery of Satellītes' Jasmine Bleile in "Love & Disaster" is made up of a mixture of soul, funk and R&B with just a dash of rock n' roll rebelliousness thrown in to give it a razor-sharp finish that few songs of its kind feature. From the moment we press play forward, we're enveloped by the sheer size of its volley with the percussion, but its intensity is carefully curbed by the polished production quality that this all-new single enjoys. If you've been waiting for a rhythm as hot as the summer sun to jump-start your season, "Love & Disaster," and its lavish bassline, might be exactly what the doctor ordered.
FACEBOOK: https://www.facebook.com/pg/satellitesofmontreal/posts/
Bleile could be singing virtually anything in this song, and I have a feeling that it would still sound as cutting and sensuous as it does with this particular set of poetic lyrics. She doesn't employ overambitious enigmas in "Love & Disaster," but there is a sense of surrealism to her prose that makes the substance of her words seem a bit underwhelming next to the means in which they're being expressed to us. She's the kind of vocalist who could croon us the fine print on an airline ticket and still send chills with her melodic drawl, and if that wasn't evident before, it definitely is now.
The drum parts in "Love & Disaster" get a little too complicated for my taste in the chorus, but aside from that, the beat itself is really sexy and inviting nevertheless. I don't think that Bleile needs as much help as she ends up getting from the percussion section in this song, but part of me can also see where the rhythm of this track is as defining a component as the actual serenade is. I couldn't get its swing out of my head when I first watched the cut and dry music video, which in most pop-focused perspectives is a pretty desirable result.
YOU TUBE: https://www.youtube.com/watch?v=q6Z2kM2NVMo
It's got a forgivable amount of flaws, but I can confirm that "Love & Disaster" is a decent listen for anyone who is in the mood for a spicy indie R&B sound this June. The psychedelic influences in the music video for the song make me interested in seeing what kind of stuff Satellītes could produce in collaboration with other, possibly more established artists in the alternative lexicon, but make no mistake about it; Jasmine Bleile's solo output might be in its infancy, but it's got a budding musicality that any listener would be foolish to dismiss.
Loren Sperry