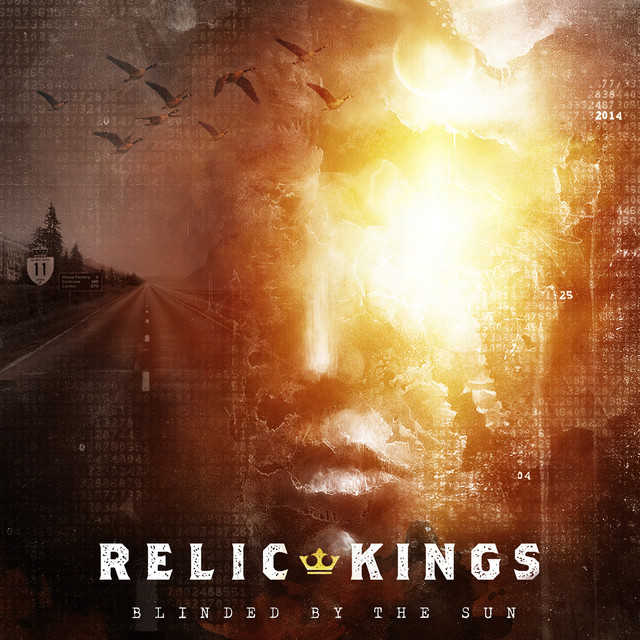 In their new single "Blinded by the Sun," Canada's Relic Kings blend classic rock tonality with contemporary lyrical themes and a country-influenced prose, making an interesting summer single that doesn't play by the rules of conventional pop music by any stretch of imagination. Relic Kings ride a sophisticated wave of bright, unwaveringly smooth harmonies into the sunset in this exquisite title track of their virgin LP, and although it feels like a fairly complicated composition on the surface, it plays out with a seamless simplicity that has become all too rare in modern rock n' roll, making it a memorably robust addition to the soundtrack of 2019 this July.
YOU TUBE: https://www.youtube.com/watch?v=P5pRPMrfAr8
The guitars here are gorgeous, but they get a little cluttered in a few spots, with the chorus being the one moment where everything comes together in a singular tour de force. Overall, they make "Blinded by the Sun" all the more spellbinding and difficult to turn away from, but with a bit more refinement, this would be a lean, mean machine of a song on stage. The relationship between the percussion and the vocal track steals the thunder away from the riffage on more than one occasion, and frankly, it's the real meat and potatoes of this single. There's some grittiness to the timbre of our lead singer's voice as the song comes to a conclusion, and though the verse he's serenading us with is pretty cut and dry, the timbre of his vocal is giving the necessary emotional context to make these words unforgettably cathartic.
SPOTIFY: https://open.spotify.com/album/1zDywwOw6gtI3zNKAj4d2C
This single isn't perfect, but it's still a much sexier choice than what you're going to find in the mainstream section of your local record store this summer. Relic Kings have got a lot of raw passion that doesn't go unutilized in "Blinded by the Sun," and if they take their music in a stripped-down, unfanciful direction beyond their debut album, I haven't a doubt in my mind that they're going to produce some extraordinarily gripping LPs in the years to come. This is a good start, and unquestionably one of the more stimulating rock singles that I've listened to in the last couple of months.
Loren Sperry