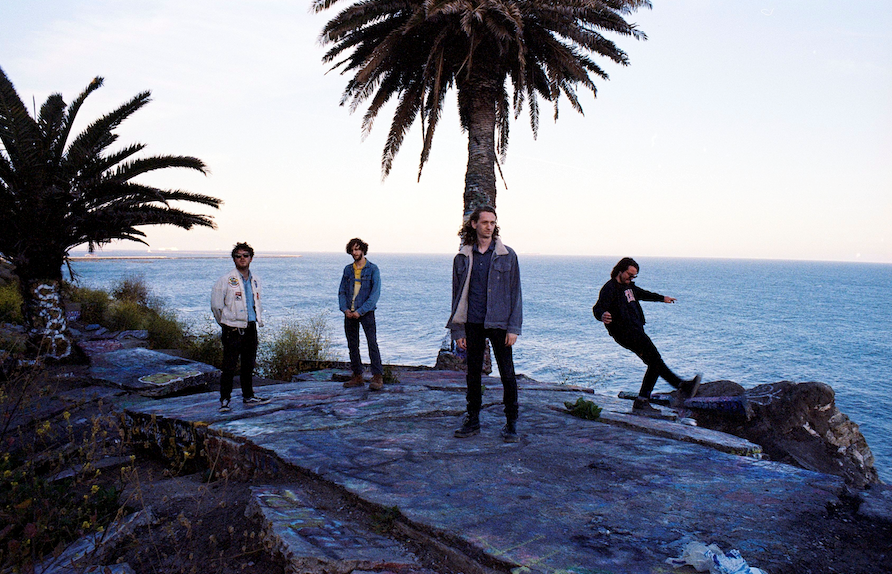 TWITTER: https://twitter.com/WildFuckingWing
Wild Wing are back this season with their fourth album, the brute indie rock juggernaut New Futures, and it could be said that it contains the most eccentrically designed material released thus far in their career together. In the time that's passed since 2014's Another Victory for the Forces of Darkness, Wild Wing have refined their sound significantly, but in New Futures, they get back to basics and crush out nine all-new tracks that are as cathartic as they are, at times, blisteringly avant-garde in tone. From the moment that the droning noises of "Futures" enters focus, we're given access to a kaleidoscopic sonic adventure that is as righteously rhythmic as it is dangerously addictive and mischievous. It's easy to get lost in the surreal style of play, but cerebral melodicism is only one treasure to behold in this swaggering summer LP.
"Moma's Got a Brand New Bag," the harsh "Killing Joke," funky "Runaround" and Nova Mob-esque "State of the Art" are so textured that they're somewhat physically abrasive, but I wouldn't go as far as to say that their reckless edges make them any less listenable than, say, a straightforward number like "Ontario" is. The stylish melodies in the tougher tracks on this record keep the experimental sound from drifting too far away from the mainstream to be consumed by casual fans as well as hardcore audio enthusiasts, and I like that for all of the atonality of the bigger riffs here, Wild Wing are careful to balance out every bludgeoning bassline with a soft, tempered vocal or guitar part.
The string play in "Dark Ages," "Me n' Mine" and "Triumph" is incredibly captivating, and I think that, though they don't bear the muscularity of a modern heavy metal sound, the riffs in these tracks pack more of a punch than anything that Wild Wing's closest rivals in the indie rock world have been coming up with lately – and that's even when taking into consideration the massive psychedelic revival that has been transpiring in underground American scenes in particular recently. You don't have to be a guitar-nut like myself to appreciate the dexterity of the pendulous swing in "Me n' Mine," but for those of us who do worship a solid string arrangement, New Futures is an LP bursting at the seams with spellbinding fodder.
BANDCAMP: https://wildwing.bandcamp.com/
New Futures lives up to its lofty title and unapologetically looks into the years yet to come for punk rock with a spacy, slightly existential edge that you just can't beat if you dig indulgent indie rock. It's hard to isolate one or two songs from the others in this record as cornerstones, only because they all tend to bleed into each other rather exquisitely; though this isn't a concept album that Wild Wing has made for us, its tracklist has got a fluidity that will hold your attention from beginning to end time and time again. There's no shortage of great music seeing release this summer, but you had better believe that this is among the more urbane music that I've reviewed so far in the season without debate.
Loren Sperry