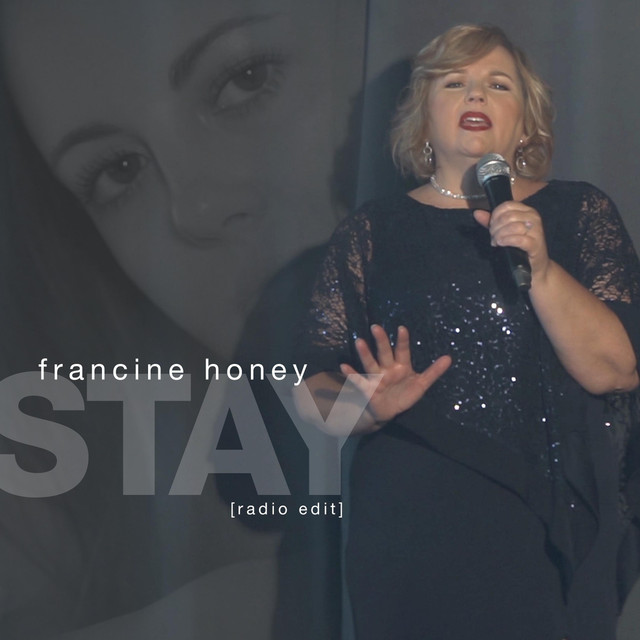 Singer/songwriter Francine Honey has been on a wild ride in the last year following the release of the album To Be Continued…, and in the record's latest single "Stay," unaware audiences get an up close and personal look as to what all of the buzz has been about. Both the song and the video that Honey made for it are designed to engage us with their sharp musicality, uncorrupted tonality and boundless melodicism, and though it's not as country in nature as some of the other tracks on To Be Continued… are, it's a rootsy ballad worth your time this season just the same.
Honey utilizes a conservative style of attack here that I would really love to see her employ more in the future. She approaches the verses with a reserved attitude, as if she's unsure of how powerful an emotion she's about to unleash on us. The chorus launches into the heavens like a rocket and dispels a lot of the anxiety in the bassline, but there's a lingering ache in her words that doesn't fade away so quickly. She's going out of her way to make us experience everything that she's feeling through this understated groove, and actually making a complex melody look all too simple in the process.
URL: https://francinehoney.com/
There's a jazzy swing in the percussion, and for the most part the drums spend the better portion of the track chasing after the shadow cast by the blushing bass. The mix affords each element in the instrumentation an equal share of the spotlight, but more often than not, I'm drawn back to the guitars, which echo a somberness that is only implied by the prose that Honey is employing in her verses. This is her most engaging composition to date, and in my opinion it's the more involved of the two singles from To Be Continued…
Smoky in tone and efficiently arranged, music enthusiasts who live for contemplative Americana really can't go wrong with what Francine Honey has compiled for us in "Stay," which collectively sets the bar just a little higher than it already was for this gifted songwriter. The sky is the limit for Honey right now, who is ascending into the mainstream courtesy of the exposure that To Be Continued… has given her, and I think that if the music video for this single is any indication of where she stands artistically, this definitely won't be the last time that she's garnering the praise of mainstream and independent critics alike.
YOU TUBE CHANNEL: https://www.youtube.com/channel/UC8ZoDqEsQQg1YZaSQ5QCDiA
Lloyd Bear