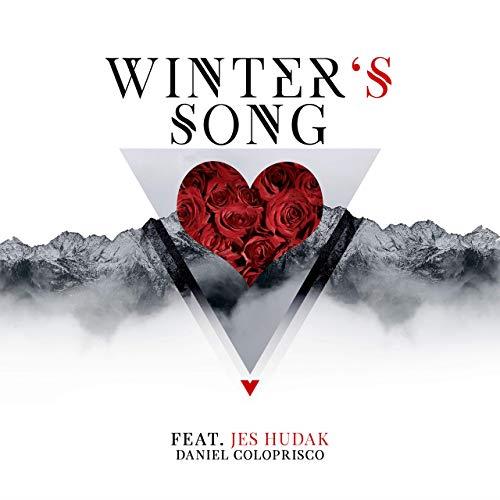 Daniel Coloprisco's Winter's Song EP has been sending chills through the American underground since its release one month ago, and while it's only a two-track extended play, it possesses a wealth of melodicism that is certain to please fans of classical music, adult contemporary and soft pop alike. Singer Jes Hudak comes along for the ride in the title track, skewing its elegiac piano keys with a vocal that is brimming with rich confidence, uninhibited expressionism and a touch of postmodernity in a season that has been overwhelmingly rigid and stock by comparison. If you've been aching for something simple to sweeten your spring, I definitely would recommend taking a look at this EP and its contagiously vivacious content.
The title track is quite brooding and honest lyrically, but Jes Hudak's contribution with the microphone is only part of what makes this song such a spellbinder. Coloprisco's piano play is nothing short of divine here and, to some degree, gives Hudak's words the context that they need to make the biggest impact on us possible. It's simple, endearing, and mixed as to balance out the spotlight between the two of them – something that hasn't been all that common among the other collaborative singles I've listened to in the last few months.
SOUNDCLOUD: https://soundcloud.com/user-313194763/sets/winters-song
Neither one of these artists is trying to outdo the other in this track; in fact, they're channeling a godlike tonality through chemistry that is unique to their individual skillsets and, ultimately, would be impossible for anyone else to recreate, regardless of the level of talent that they were working with.
The other half of Winter's Song, "A Touch of a Feeling," is completely instrumental and constructed with a midcentury swing in its step that makes the presence of percussion, and a vocalist for that matter, essentially obsolete. Both this track and the namesake piece are fine songs on their own, but when played together they leave a trail of radiant reverb in their wake that is as genuinely moving as their actual melodies are. Daniel Coloprisco has stunned me with this incredible extended play, and I sincerely hope he considers working with Jes Hudak again. To put it simply, theirs is a creative connection that has a lot more potential than most.
Missy Hogan