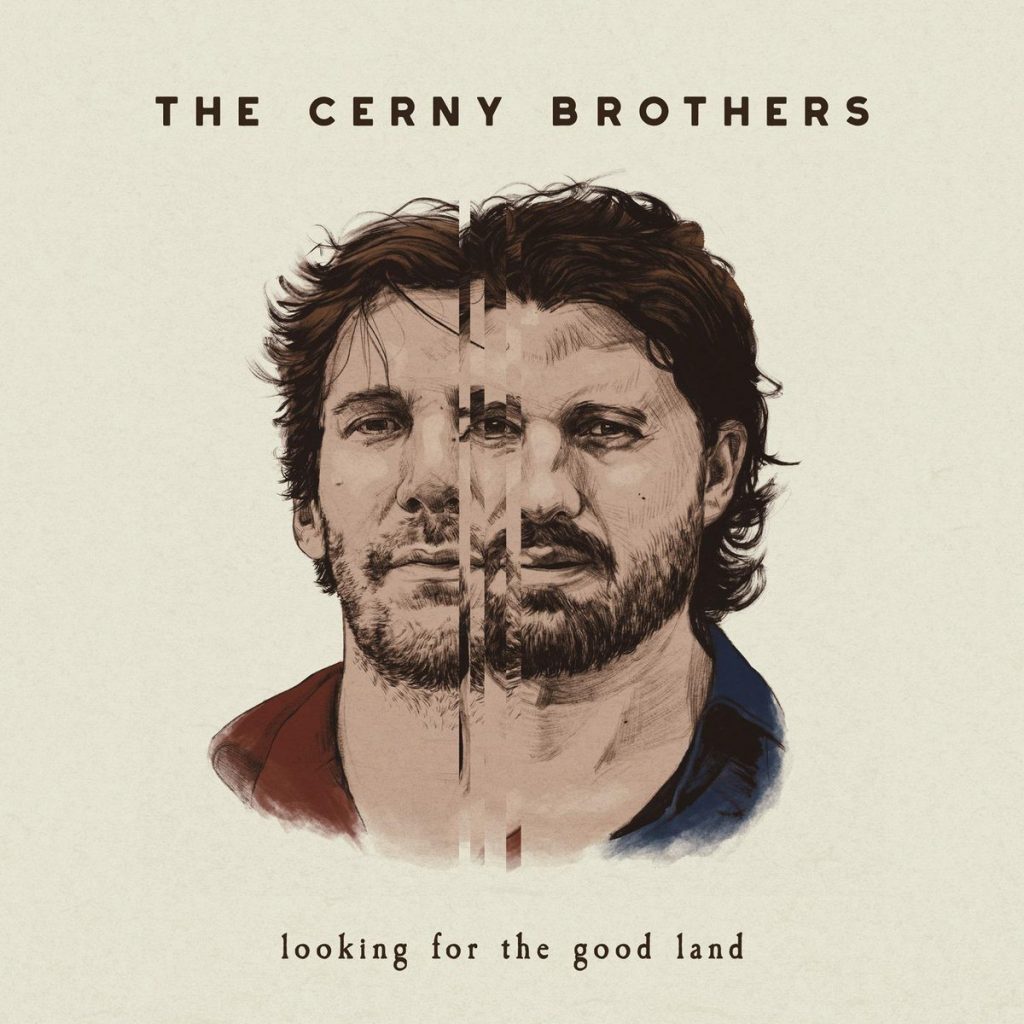 LINK: https://orcd.co/cernybroslftgl
2019 has been a huge year for artists in Americana, but few in the movement have been enjoying the buzz that The Cerny Brothers have. While The Cernys aren't a straight-up Americana crew, they've got an old fashioned, roots rock-inspired sound in songs like "Night on the Town," "Denver," "Days of Thunder" and the galloping "Ghost" (all of which can be found on their new album Looking for the Good Land) that is too significant for even the most novice of music buffs to ignore. There are a lot of reasons to be excited about new music at the moment, and this band is definitely among the more endearing ones that I've come in contact with recently.
"Ghost" is possibly the most poignant and emotive tune that The Cerny Brothers have ever put onto master tape, but it has some equally evocative counterparts in the melodies that breathe life into "Drinking Gold," "Laugh at the Devil," "Where I'm Going" and the album-opening "I Wanna Love You." The strings are telling us the stories in these songs just as much as any of the lyrics are, and try as one might, you won't find a single scenario where the band recycles the rhythm of one track into the beats of another.
The vocal harmonies in "American Whore" and "Million Miles" are absolutely angelic, and for my money, they definitely justify acquiring Looking for the Good Land on their own. Fortunately for the dedicated music aficionado, they aren't the only examples of immaculate lyricism melded with bittersweet serenades, the likes of which have been missing from the mainstream Nashville scene lately. "Tennessee" and its neighbor "Moon Above the Desert" bring plenty of harmonic heat as well, while "Night on the Town" dispenses an elegant depiction of melodicism that I hadn't previously encountered in The Cernys' past releases.
As far as production quality goes,  Looking for the Good Land is a lot more polished and pop-friendly than the last record this band put out was, but I wouldn't go as far as to call it steeped in vibrato-laden varnish at all. There's a rustic essence to the instrumentation of "Days of Thunder," "Laugh at the Devil" and "Where I'm Going," and none of these songs ever descends into the artificiality of halfhearted alternative country. The Cerny Brothers value tonality more than most of their contemporaries do, and that's made abundantly clear to us in these twelve tenacious tracks.
I haven't been listening to this group for more than a year now, but in that time I've become totally enamored by their unique approach to both songwriting and executing a melodic power ballad. Looking for the Good Land, as I read it, is the definitive album from The Cerny Brothers, as it embodies their aesthetic without filtering out any of their rough edges and simultaneously exploits the finest elements within their skillset for every drop of harmonic might that they could possibly be worth. If you haven't already, go out and get yourself a copy of this LP – whether you're new to their sound or have been following them since day one, it truly is a record that sits a cut above the rest.
INSTAGRAM: https://www.instagram.com/thecernybrothers/
Drew Blackwell