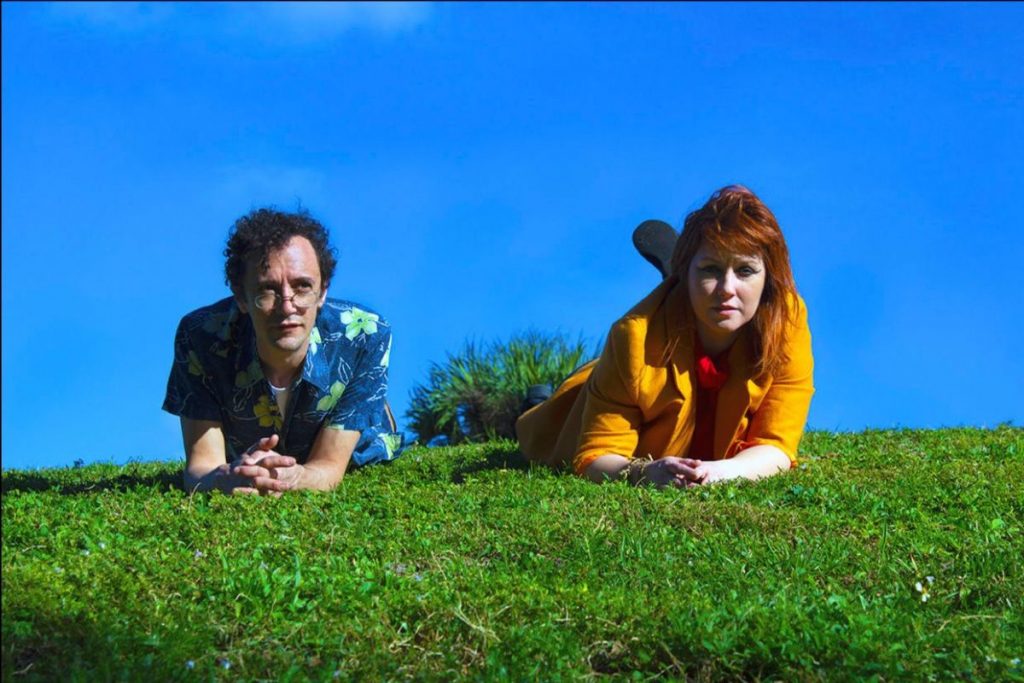 Based out of the Miami, Florida area, Pocket of Lollipops is a musical duo featuring the talents of vocalist, bassist, cellist, pianist and guitar player Maitejosune Urrechaga and her creative partner drummer, vocalist, pianist, keyboard player and guitarist Tony Kapel. The project first coalesced in 2009 and established themselves as one of the pre-eminent "posh punk" acts working on the indie scene today, but they are much more. Strands of garage, spoken word, punk, noise, electronic, and alternative music cast a long shadow over the band's musical art enriching the strong visual sense demonstrated by the accompanying music video for their latest single "Be My Non-Friend Friend" and their songwriting craft.
The bass pulse underlying the track gives it the necessary ballast for listeners to hang their hat on and Pocket of Lollipops maintains it for the song's entirety. There's definitely an unsettled, slightly eerie tenor surrounding the track – it is emotional without ever striking a wrenching note and has a dark energy that, nonetheless, never threatens to drag listeners into despair. Instead, "Be My Non-Friend Friend" has a propulsive slant from the outset without ever forcing the musical issue and the simmering spirit informing the brief tune makes it every bit as much of a satisfying listen as tunes twice its length or more.
YOU TUBE: https://www.youtube.com/watch?v=dzEQfnYPHrQ&feature=youtu.be
It is impossible to not admire the condensed laser focus Pocket of Lollipops brings to this recording. Despite the slightly unnerving nature of the song's mood, Urrechaga and Kapel resist any temptation for self-indulgence and keep the song humming along a central line of attack and, cutting against its idiosyncratic sound, discerning listeners will note how the duo obeys structural fundamentals to provide listeners with an essentially traditional example of songwriting artistry. The lyrics possess the same terse, clipped quality we find in the music – there is no wasted motion in either the writing or arranging and the discipline makes "Be My Non-Friend Friend" more of a vital listener experience for its audience.
The band's indie status proves to be no obstacle in producing a quality recording. The production captures an impressively live sound despite the nature of recording and one cannot help but assume it is a near approximation of what the band might offer in a live setting. They clearly entered the studio to record this song with a clear idea of what they wanted to accomplish and even a single listen to "Be My Non-Friend Friend" bears out their success. The aforementioned video included with this single release captures your attention thanks to the duo's unforced charisma and abundance of bright colors accentuating the song's energy.
It's one of the shorter singles in recent memory but, as mentioned before, listeners won't feel cheated finishing the song. Instead, "Be My Non-Friend Friend" has such a strong sonic and personal identity that you'll likely be able to readily identify any future songs you hear from Pocket of Lollipops without straining – they possess a signature style and approach to music separating them from countless other cookie cutter acts and this individualism will serve them well moving forward from here.
BANDCAMP: https://pocketoflollipops.bandcamp.com/
Loren Sperry