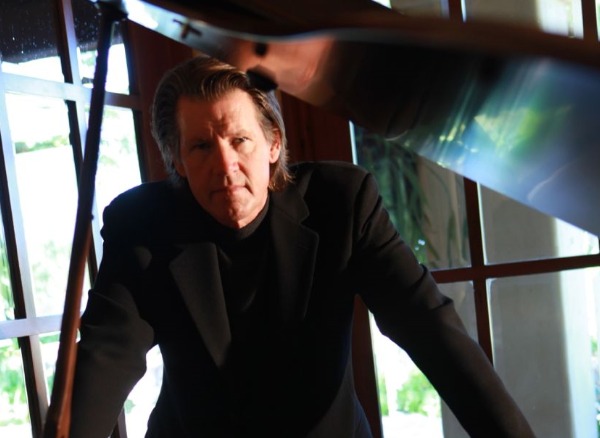 URL: http://www.stephenwinstonmusic.com
FACEBOOK: https://www.facebook.com/stephenwinstonmusic/
TWITTER: https://twitter.com/stephenwinston
INSTAGRAM: http://www.instagram.com/stephenwinstonmusic
Singer/songwriter fare can be a hit or miss proposition. The pages of music history and crates of dusty old records are chock full of shooting stars who, for one reason or another, couldn't maintain their initial momentum or else were soon consigned to obscurity for being too imitative of some preceding icon. The second fate isn't any danger for Stephen Winston and, five albums into his recording career, he's long since lost any dubious claim to shooting star status. His new album Unresolved, produced and engineered by Michael Pfeifer, finds Winston working with a first class cadre of talent to finish his best album yet – the nine songs on Unresolved are definitely concerned with adult issues, so even with his frequently Americana or country influenced bent, don't expect wide-eyed reveries about drinking or witchy women. Winston's concerns are loftier and supported by melodic accompaniment throughout the entire album.
"Sun on the Boats" will grab your attention. Winston sings with such open-hearted emotion, unvarnished and shorn of any hesitation, that you find yourself immediately willing to follow him anywhere musically. Despite the apparent personal nature of the material, it's admirable how Winston maintains such a high level of confidence from first song to last. His writing for this song meets an equally high standard and strikes me as a model of focused, economical lyric writing. His writing has a strong literary quality, akin to an impressionistic minded short story writer, that continues with the second track "Maidens" and it picks up added oomph thanks to the number's assertive drumming. It has, by far, the strongest electric guitar presence of any song on Unresolved, but it really doesn't make a deep impression on the track until late. "Maidens", during its first half brings a more defined orchestral aspect to the album thanks to the juxtaposition of Winston's lead vocal and backing voices working together.
YOU TUBE: https://www.youtube.com/user/stephenwinstonmusic
"Unresolved" is definitely cut from a singer/songwriter cloth, but nothing feels cliché. The orchestrations making their way into Winston's music are more pronounced with this track, but he takes time to develop the song instead of condensing everything like other numbers. It's never self-indulgent, however – the running time is fully justified and doesn't stand out that much from the other material. Michael Pfeifer's production talents are especially notable with this song and it's rendered for the audience in a warm, inviting glow. "Maybe It's for James" reaches another level entirely as Winston embraces a lush string arrangement, another likely product of his work alongside arranger Steve Cooper, but it never takes on some sort of ornate classical feel. Instead, "Maybe It's for James" comes across like top shelf pop from a talented songwriter, but substantive as well.
The winding piano lines beginning "Remember" create an elegiac, retrospective mood for the track in keeping with its title and the drumming strikes just enough hard hitting notes to punctuate the song's dramatic turns. Winston, otherwise, opts for tasteful strokes of percussion pairing up with his voice. He multi-tracks his vocal at an assortment of points throughout the song and it has a nice effect. "The Last Night" doesn't take us out of Unresolved on an overtly upbeat note, but there's a way of hearing this song that makes clear hope is possible. The song develops for listeners in a deliberate, attentive way and, ultimately, Winston's personal experiences have damaged him, in some respects, but he's still moving on to another day. It's a pensive way to end an excellent album and hopefully Stephen Winston's Unresolved receives the attention it deserves.
SOUNDCLOUD: https://soundcloud.com/stephen-winston-music
SPOTIFY: https://open.spotify.com/artist/6XcDulEuk0Dl6umIbbSSYK?si=Ltx1FV6lQY-dGWvSpA056w
Loren Sperry