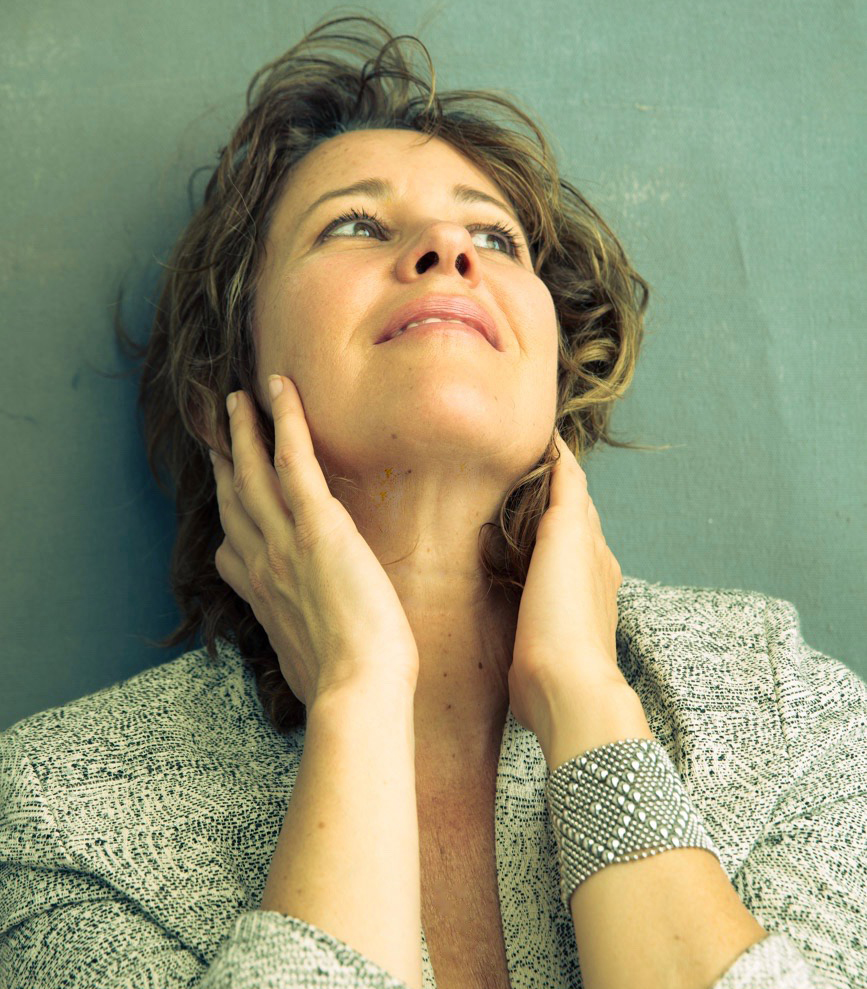 URL: https://www.beckyblasband.com/here/
Few albums are able to capture the identity of an artist as well as Rebecca Blasband's Here does. Released mid-November of this year, Here is an anthological, wide-reaching LP from an artist who wowed critics and audiences 20 years ago with her first album RAPT and left an indelible imprint on indie rock as a result. Blasband doesn't hold anything back from us on this album – she's raw, real and empowered from the moment we enter the piano-clad harmonies of "Love Is" all the way through to the haunting acoustic salvo that concludes the record in "Long Distance Love Affair." Thanks to the glistening production quality, there's nothing to get between us and her vulnerable lyricism, which is as cutting as freshly sharpened sword.
Songs like "Ghost Song," "Walking on Water" and the title track are full of searing emotion that isn't restricted to the tone of the music for even a second. The passion in the instruments bleeds into her crooning, which is crushing in the master mix. Even in more rock-leaning songs like "Gotta Work It Out," which is decidedly more patient than "Walking on Water," there's no escaping the powerful vocal that she belts out around every twist and turn in the rhythm.
The melodies in Here are larger than life, which is something when you consider that the vast majority of these tracks are steeped in acoustic guitars and plaintive percussion. "Fool's Heaven" is one of the more eccentric songs on the record, but it centers exclusively on its crunchy, melodic chorus that lurks around the beat like a thief in the night. "Those Happy Days" has a very midcentury pop kind of feel to it, and instead of focusing on the hollow reverberations of the strings, we become enraptured with Blasband's slick singing, which bonds to the tempo as if it were covered in super glue.
You don't have to be an expert on recording practices to appreciate how amazingly well produced Here is. Every little detail in these songs is given a unique varnishing that differs from what we find in the next track. The gothic sway of "Who the Hell is Peter Brown?" is accentuated by the mix of the organ and the bass, which battle with each other as we descend into the slinky chorus. The police sirens that start us off in "Target" would be particularly jarring if you listened to this record while driving down the highway – everything is so clean and clear that it's like the music is being performed live.
Enchanting lyrics that discuss love, life and personal convictions are met with music that is at once both beautiful and tortured; simply put, Here isn't a one dimensional record by any stretch of your imagination. There's countless waves of emotional expression coming at us from every corner of this album, but Rebecca Blasband never approaches us from a place of self-righteousness or egotism. She's a storyteller in the purist sense of the term, and in her new record she gives us one of the most impactful collections of material that she ever has. This is a big moment for her, but it's an even bigger moment for this year's otherwise disappointing set of new LPs.
AMAZON: https://www.amazon.com/Here-Rebecca-Blasband/dp/B07KMHG8GD
Loren Sperry