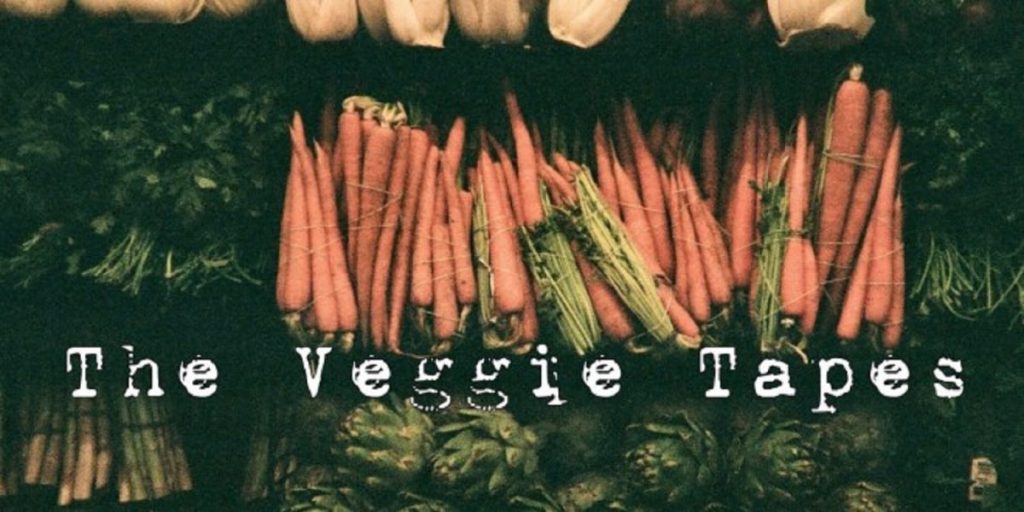 YOUTUBE: https://www.youtube.com/watch?v=4PxO_7Dx-Lw
You don't have to be an expert in digital audio mastering to be able to hear the difference between the tinny hollowness of modern guitar riffs versus the warmth and radiance old fashioned tube amplifiers. The secret isn't as hidden as some might have you believe; over the years and especially since 2010, more and more artists in rock and pop have shied away from recording their music in the traditional way, live and unblemished by the external influence of Pro Tools software. The reason why so many bands sound alike these days isn't because of a lack of creativity in rock n' roll anymore, but more because they're all using the exact same set up when they plug in and record an album. Those standards aren't good enough for some groups, and you can count The Danbees as one of them.
Their new extended play The Veggie Tapes was recorded live at Sound On Sound Studios in Montclair, New Jersey with only three ingredients; the players, the studio, and the music itself. It's not the most technologically advanced record I've heard this year, but at the very least it's one of the only authentically crafted ones.
INSTAGRAM: https://www.instagram.com/thedanbees
The Veggie Tapes feels like it wants to be bigger than it really is. "Fell Off," "Can't Sleep" and "Let's Get It Right" could all be superstars if they weren't accompanied by the equally engrossing "Down at the Bar," "Going Down" and "Here I Am With My Back on the Wall." It's not that The Danbees don't know how to compile an EP, but rather that they've overstuffed this one with so many interesting tracks that it's a little overwhelming for the format in which they're delivered to us. It is nice that they didn't weigh this record down with a couple of throwaway tracks just to satisfy fans who want more than just a single, but at the same time I worry that if they set the bar too high with this EP that it might be hard for them to live up to the same standard in future releases, which will require even more content to be considered a full length album.
I think that The Danbees are in the midst of shedding elements of their DIY image with The Veggie Tapes, but their music isn't suffering terribly for it at all. If anything they're maturing as a unit and cutting out the bells and whistles in favor of making their music a leaner, meaner machine than what it was in their first record Fishnets Anonymous. This isn't quite as quirky nor easy-going as that album was, but I think that's going to end up being a good thing for this band moving forward. The age of making fun, punk-influenced pop/rock records is over, and a new era focused on complex rhythms and harmonies that can match up against classical material is upon us. The Danbees are going to have to keep their nose to the grindstone if they want to keep up, and The Veggie Tapes shows us that they don't appear to be slowing down anytime soon.
SPOTIFY: https://open.spotify.com/artist/0e9ABClAYwndgk3RFrg82G
Loren Sperry