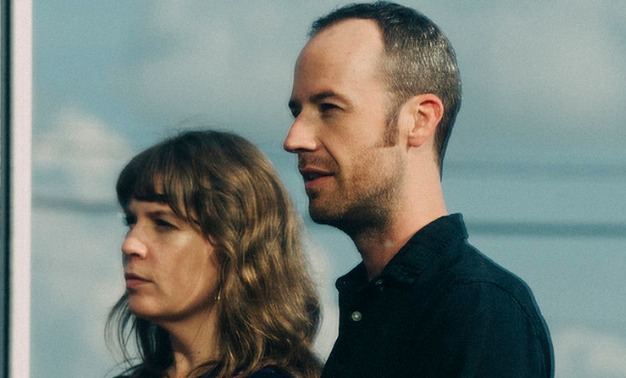 URL: http://www.timber-music.com/
In Timber's first full length album and sophomore release The Family, the genre-bending duo expand on the framework of their self-titled debut EP by adding affectionate pop grooves, spacey melodies and delicate, patient rhythms that dabble in post-rock and progressive music. Spread out across eight stunningly sharp tracks, The Family unfolds one decadent layer at a time, charming us with its bright harmonies in songs like "As a Kill" and cutting through our perceptions of what Americana can sound like in more experimental tracks like "Move." Designed with music enthusiasts of a discriminating persuasion in mind, Timber's latest record is a breakthrough moment for the band and the fascinatingly fresh take on dream pop that it offers.
The arrangements that listeners are beholden to in The Family are ambitiously spacious, but none of them sport any sumptuous tones that aren't efficiently utilized by Janet Simpson and Will Stewart. The twists and turns that accompany a steady listening session of the album from start to finish are quite calculated but not as daunting to casual fans as one might expect. Thanks to the excellently defined mix, we're able to hear their grandeur as a pair from numerous angles. "Downtown," a Simpson-led track, sways with a pendulous, almost jazzy abandon that ignores the rules of tempo and instead banks everything on its rich melody, much like the dark ballad "Colors." "Errant Oblivion" employs a similar style of attack, but defiantly embraces shapelessness by descending into an indulgent sonic oasis that feels as heavy as a submarine.
"Sunstroke" might be my favorite song from The Family, but it doesn't overwhelmingly tower over any of the other seven tracks the record contains. The rhythm is so buoyant and breathtaking that one is inclined to describe it as being translucent; Simpson and Stewart match up exquisitely in the chorus and provide a sense of discipline amongst all of the tempered white noise occupying the foreground, and the instrumentation acts as a soft cushion to protect us from the unruliness of the song's structure. To say this track is an engaging listening experience just doesn't do it justice; in both physicality and intellectual provocativeness it's simply a tour de force.
The opening salvo "Burying Ground" and the more relaxed "Shuttlecock" are streamlined in their construction and studded with intricate detail that make them just as intriguing cosmetically as they are rhythmically, and I think that they actually tell me a lot about this band's capabilities as pop composers. The concept behind The Family is indeed a bold one, but it doesn't deliberately exclude formulaic surrealism. "Burying Ground" could adorn the FM airwaves just as well as anything else on American Top 40 at the moment, and I would even argue that its sublime tonality would make it more accessible than similarly conceived but slightly less robust compositions.
There's no other way to put it – Timber really impressed me with their debut LP and second official release, and there's no question that their skillset has taken on a much greater depth than it possessed in their self-titled debut. There's a carnal urgency to this record that demands for us to keep listening to its churning grooves one song after another, but we never get so lost in its trance that we lose sight of the album's central themes. I highly recommend checking out The Family this November; it's a sterling offering from a very exciting young band.
TWITTER: https://twitter.com/timber_music
Loren Sperry