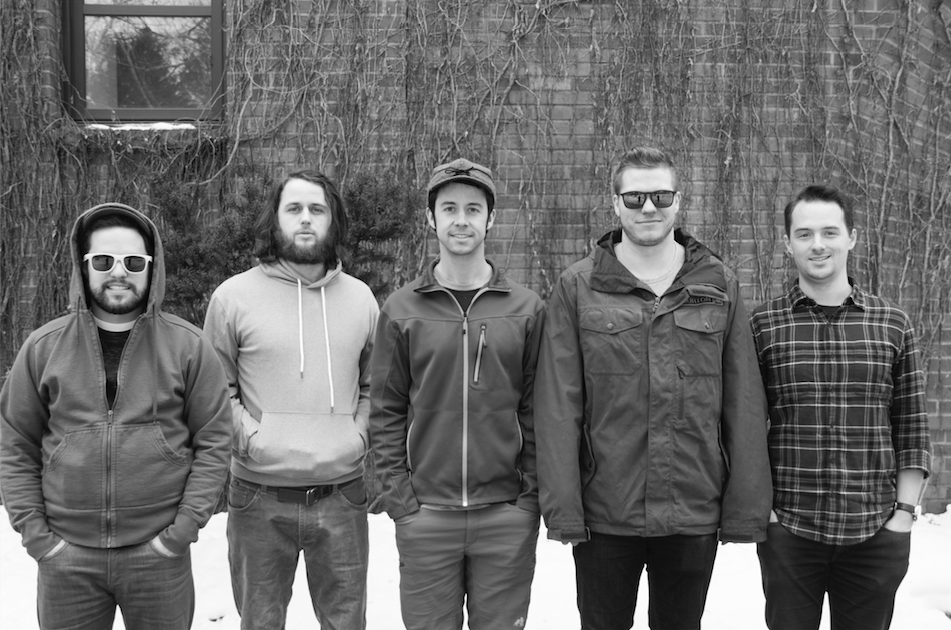 Kazyak release Reflection
URL: http://kazyak.com/release/reflection/
There's everything on this album for fans of serious songwriting. It isn't a strictly virtuoso outing, either, as songwriter Peter Frey is just as talented lyrically as he is musically. Kazyak is a musical project that's simmered for a long time, but the band's progression is clearly gaining momentum with the release of their first full length album Reflection. Harkening back to a simpler time when albums weren't a standard dozen or more(!) songs inundating listeners with filler in order to justify CD pricing, Kazyak has released an album clocking in at a little over thirty six minutes. The brevity serves the music well and has the same focus you hear in Kazyak's songwriting.
"First Do No Harm" has a little bit of everything making the song go for listeners and introduces any newcomers to the band's preferred method for connecting with listeners. Peter Frey and his band mates approach both arrangements and performances alike akin to how a painter might go about detailing a picture. Kazyak's songs never reveal all their cards straight out of the chute. Instead, there's a cumulative effect to their music – ideas are introduced, and then exit, making way for the new. This tendency continues with the album's third song "Talking to a Stranger" in an even more pronounced way. A seemingly impossible concoction of bluegrass influences like banjo and bold synthesizer flourishes complement each other without a hiccup – it's a testament to their talents they can bring these strands together without jarring listeners.
"Quicksand" is one of the album's most deliberate, thoughtful compositions. The nature of the performance and its songwriting, however, never drain the song of emotion and leave it inert for the audience. Quite the contrary. Instead, "Quicksand" has some of the album's sharpest imagery, albeit none too hopeful really, while the singing wrings every potential whiff of drama from Frey's lyric gifts. Those lyrical gifts are on further display with the song "Androcles" and this near parable about a Roman slave and a lion is difficult to forget. It rings out with ample detail and emotion thanks to another deeply engaged vocal turn, arguably the album's best.
The closing tandem of "Belmonte" and "10,000 Flowers" is quite a pair. The former tune is the more obviously, even immediately, stylized, but the foundational strengths of his songwriting remains the bedrock upon which Kazyak can color with countless embellishments, both understated and overt. It has a refrain that sticks with you. "10,000 Flowers" is another well built lyric with a number of twists and the laid back arrangement of the song's first half puts Frey's writing in the best possible light. Kazyak takes another swing at firing your musical imagination on this closer with a second half performance that's all around distinguished but highlighted, in particular, by stunning bass and synthesizer playing. It's a impressive finish line for Minneapolis' Kazyak and more than proves a full length release from this unit makes an even deeper impact than their preceding EP's. It's thrilling to consider where they can go from here.
BANDCAMP: https://kazyak.bandcamp.com/releases
Loren Sperry