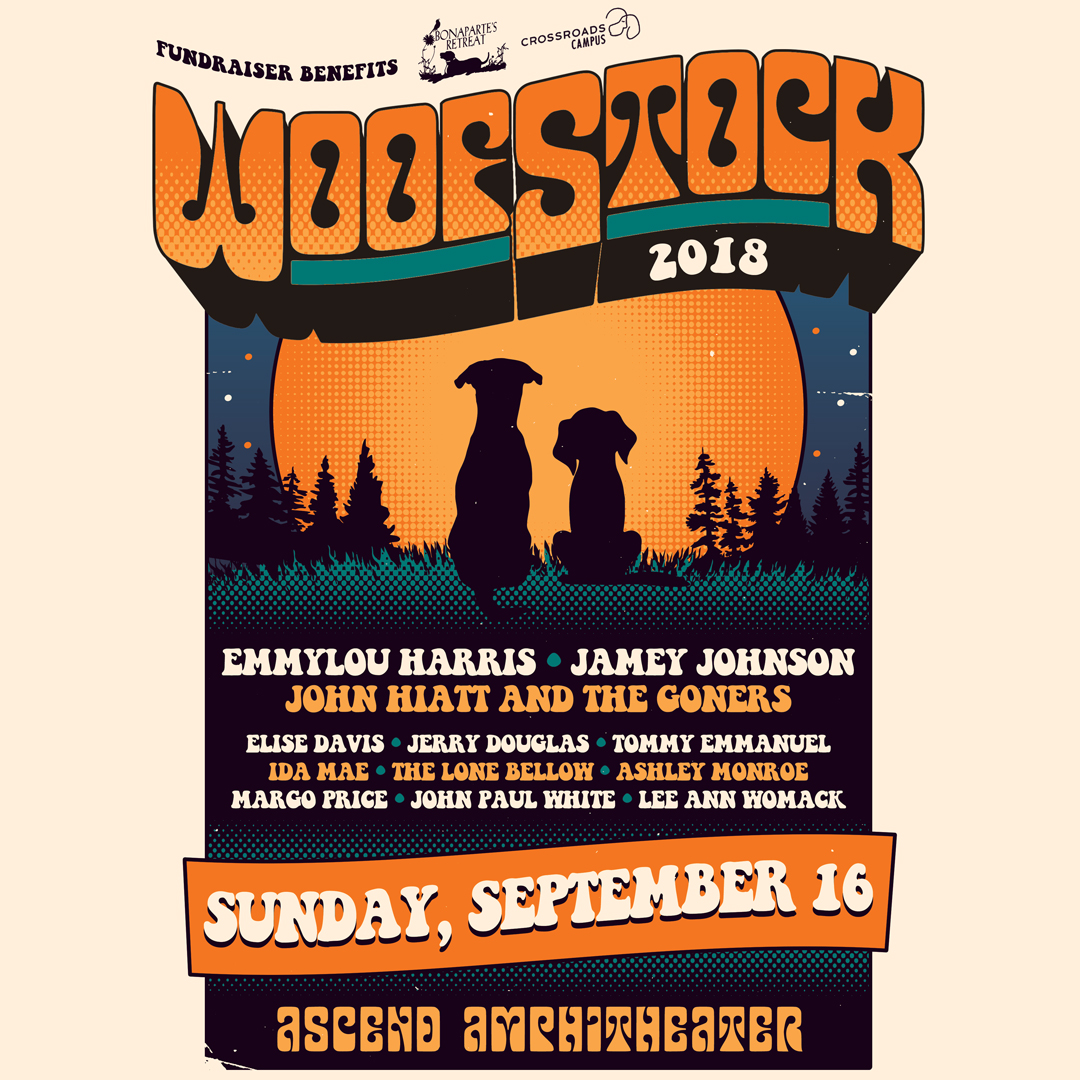 https://www.bonapartesretreat.org/
Founded in 2004 by Grammy-winning singer-songwriter Emmylou Harris, Bonaparte's Retreat is named for one of Emmylou's own beloved dogs. "Bonaparte had this really friendly demeanor," she says. He "loved people, [was] very sociable, loved other animals." And "once you have the experience of having a dog on the road with you, you don't realize how lonely you've been without one. So he went everywhere with me. He was my constant companion for 10 years."
When Bonaparte died suddenly in 2002, Emmylou was heartbroken. But her personal loss became the genesis of something remarkable. To honor the memory of her dear companion, Emmylou established Bonaparte's Retreat in order to rescue shelter dogs and adopt them into forever homes. Today, Bonaparte's Retreat focuses on rescuing dogs whose time has run out at Metro Nashville Animal Care and Control.
Bonaparte's Retreat Dog Rescue is dedicated to providing nurturing care for adoptable dogs when their allotted time at the shelter has elapsed. Our mission is to prevent these wonderful animals from being euthanized and to adopt them into permanent, loving homes.
Bonaparte's Retreat Dog Rescue is a 501(c)3 nonprofit organization.
To help, click here:
https://www.bonapartesretreat.org/how-to-help.html
Emmylou Harris, Will Kimbrough, Margo Price and Matraca Berg
Jamey Johnson
John Hiatt and The Goners
Tommy Emmanuel and Jerry Douglas
John Paul White
The Lone Bellow
Ashley Monroe
Ida Mae