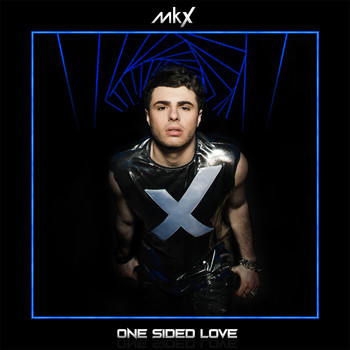 MkX – "One Sided Love"
URL: https://www.mynameismkx.com/
A piano comes creeping out of the darkness like steam heat rising off of a still frozen lake. The thaw begins to ensue and we can literally hear the ice beginning to crack underneath our feet and the piano thunderously welcomes this crumbling of what once appeared to be solid ground. It's not unlike two lovers slowly beginning to stray away from each other; the foundation is breaking, and while we can still stand on top of the ice, it's obvious that it won't take very long for us to lose the footing beneath us and fall into the chilly waters below. MkX starts singing, and that only turns the temperature up as we slowly sink into the threatening deep that "One Sided Love" so jarringly describes through its thoughtfully crafted, metaphorical poetry.
INSTAGRAM: https://www.instagram.com/mkxmusic/
Sigmund Freud once wrote that "We are never so defenseless against suffering as when we love, never so forlornly unhappy as when we have lost our love object or its love." MkX tackles this theme with a clubby feverishness that is intoxicatingly addictive once you get into its funky beat, but the words and their meaning never get lost in the quaking percussion or grind of the melodies that circle around the main vocal. "One Sided Love" dually teaches us that throwing ourselves into the great unknown and taking a gamble on love is important, but bracing ourselves for the possibility of heartbreak is something we can never allow to take priority over following our dreams. Even if we have to go through terrible pain, the value of what we can learn from putting ourselves out there in the first place far outweighs the struggle we'll go through in putting the pieces back together again.
YOU TUBE: https://www.youtube.com/watch?v=gSR4o_gVYv4
I get the idea that MkX could probably find success singing any style of music, because his particular zeal with a microphone is representative of the sort of raw, untainted talent that makes any vocalist a sensation to hear. Right now he's getting a lot of attention, which is good, but he's got to be careful not to fall into any of the potentially hazardous scenarios that an artist jolting from obscurity to fame can encounter, the first being maintaining his current personality. There's a charming gloss to his sound that fits in well with traditional Top 40 fodder, but he's still wonderfully indie, and that's something I think he should fight hard to stay that way despite the temptation of big label marketing influences. He seems like he's almost ready to go big and fill up stadiums as the headliner rather than just as a supporting act, and that takes a lot of maturity. As long as he doesn't lower the standard of practices that he's living up to on "One Sided Love," he's in good shape to be a major player after his next EP drops later this year. It's a really exceptional thing to watch someone climb the latter as quickly as he is, and it should serve as a great example of what's possible when you believe in the work that you're doing.
SPOTIFY: https://open.spotify.com/track/2NOtSte1nDljlEEsRaF14F
Loren Sperry