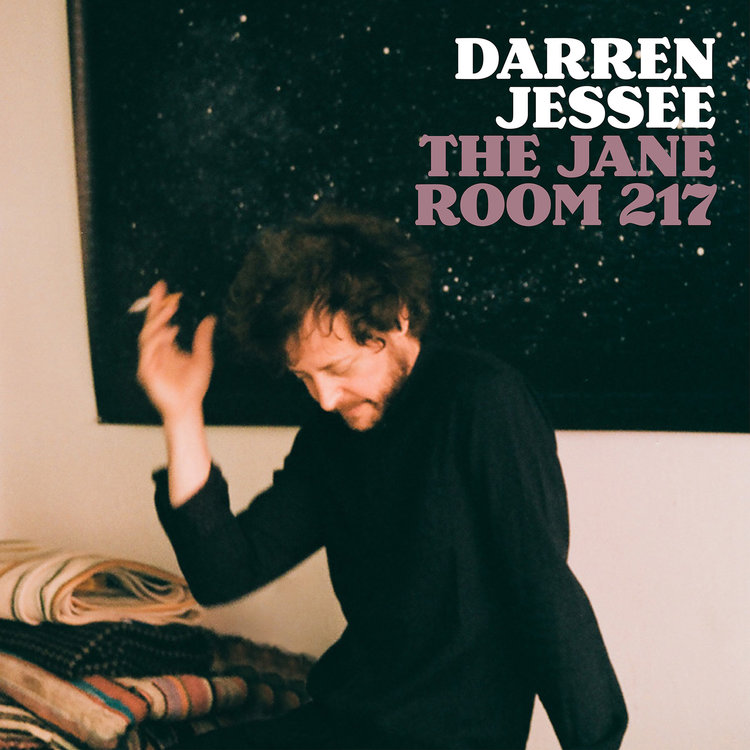 Darren Jessee – The Jane Room 217
URL: https://darrenjessee.com/
"Anything You Need" , the first song from North Carolinian songwriter Darren Jessee's debut solo collection The Jane Room 217 establishes this as an album to be reckoned with for singer/songwriter devotees. Jessee's renown as a musician extends from an tenure in The Ben Folds Five when he co-wrote the band's biggest hit "Brick" through a Grammy winning turn with The War On Drugs. This album, however, is another matter entirely. The opening song introduces listeners to the release's mix of acoustic guitar, strings, keyboards, and Jessee's voice with occasional piano tossed in for good measure. These songs began life, as most do, in demo form and that spirit has been painstakingly preserved with this release. The movement in "Anything You Need" is measured, dream-like even, and the lyrics ring out with a truly literate quality.
"True Blue" underscores the themes of loneliness, isolation, with occasional splashes of hope, characterizing the lyrical content as a whole. He makes every effort to mitigate those sentiments with a sense of hope peeking out from the chorus and his singing, of course, makes things even more palatable. The travel imagery of "Dying Violins" is potent and its love song sentiments are deepened by the central image of the chorus. Choruses are a particular strength for this songwriter and serve as a sort of climax of the tune's themes and subject. "Leaving Almost Ready" has a more despairing air than many of the earlier tunes, but once again there's always a sense of balance that never drags everything down around a listener. His acoustic guitar work is never flashy, but it always seems to give these songs a sense of urgency similar material from other artists often lack.
There's a strong sense of inspiration powering this album as a whole, but it quietly announces itself. This lack of glaring ambition, or artistic chest beating, gives the release an added cumulative effect that you hear quite well in "All But a Dream". His poetic sensibilities are clearly refined, but he's a musician first and foremost who knows how to weave evocative and spartan soundscapes around his tunes. "Plastic Bag" is a real stunner. Just the sheer imagination of, essentially, equating a lost friend and/or lover with a plastic bag will produce a wide-eyed effect in some listeners and the musical accompaniment is particularly effective. "Go on Baby Break Down" ends the album with a slight hint of bittersweet introspection, but it's a largely affection number that seems, for me, to sum up the album's value in some ways. It features the same concern with relationships and storytelling through lean imagery that powers the earlier tunes while bringing back the full force of his musical vision for a final spin. Please, God, send us more Darren Jessee albums to cut away the bullshit of modern life – his album The Jane Room 217 is proof this possible.
BUY LP ON VINYL: https://www.amazon.com/Jane-Room-217-Darren-Jessee/dp/B07F3PL91K/ref=sr_1_1_twi_lp__1?ie=UTF8&qid=1534899409&sr=8-1&keywords=darren+jessee+the+jane+room+217+vinyl
Loren Sperry