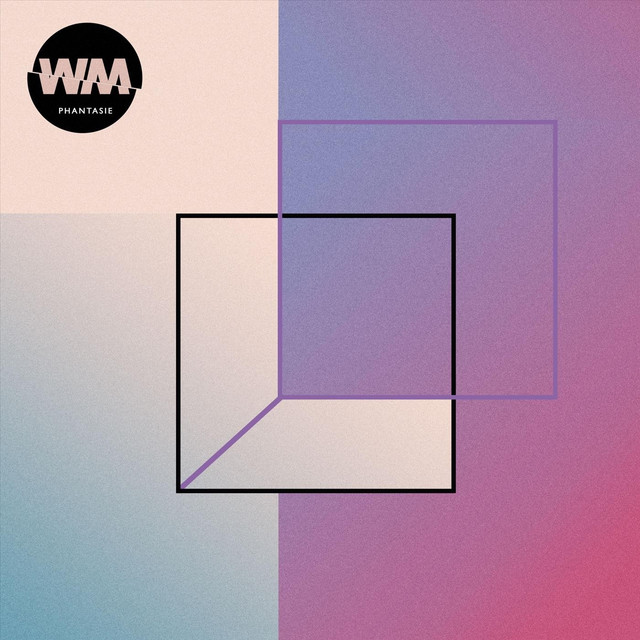 Water and Man – Phantasie
YOU TUBE: https://www.youtube.com/watch?v=9jF3WBD4VmQ
Fusing shoegaze inspired distortion with dream pop melodies and a jarring knack for rhythm akin to the electric R&B of the 21st century, Water and Man have been cratering the 2018 music scene and establishing themselves as the most important band of their generation one hit song at a time. Phantasie, the sequel to their hugely successful rookie album Into the Infinite, is out everywhere this coming August 24th and I had the pleasure of giving it a spin prior to its official release. While I was expecting to hear some really absorbing tunes in this record, nothing could have prepared me for how intense a listen Phantasie ultimately is as a collective piece.
"When it Comes to Life" opens up Phantasie with a rising, heartbeat style percussion that eventually unfolds into a synth rock dance track accented with delicate, almost heavenly vocals. Slowly, sharp guitar riffs are introduced into the music and we're primed for the sonic eruption of neon that "Give it Time" unleashes upon us. I don't understand why people are calling Water and Man a psychedelic band. This is so much more cerebral than anything the stoner rock community has generated in the last two decades, not to mention more calculated than anything psych revival bands are producing right now.
The title track emerges from the ashes of "Give it Time" and is driven by a swarthy wall of sound that circles us for a bit before closing in on us half way into its four-minute running time. There's no evading the haziness of Phantasie, and by the time that "Dreams of Love" overtakes us with its swaggering guitar and rollicking drums, we're far too connected to the flow of Water and Man to turn back. We're literally sucked into their vortex and left at their mercy for the duration of the record.
The instrumental "Nias" gives us a nice oasis from all the discord and immersive noise that we've been basking in through the first half of Phantasie, but it hardly does anything to prepare us for the girth of "The Wanderer" and its jazzy, reflective balladry. "The Wanderer" adds a sweet splash of punk rock-stylized irreverence before we set into "Backwash," the crushing final dip in the rollercoaster before we arrive at our concluding track, the enigmatic "Tangerine" (not to be confused with the Led Zeppelin song of the same name, mind you).
"Tangerine" starts up with a bold piano part before coming undone in the ultra-heavy climax of the record. All of the colors in Phantasie start to run together and create one giant portrait of artistic magnanimity and ambience. As the band fades into black and the record comes to a stop, I'm consumed with one thought; this band has got everything waiting for them in the near future. Influence, exposure, respect from their peers. If this but a glimpse into the kind of aesthetical developments they're spending their time creating, we've got a lot to look forward to as this band aggressively pushes onward into tomorrow.
CD BABY: https://store.cdbaby.com/cd/waterandman15
Loren Sperry