This morning, alternative singer/songwriter Declan McKenna announces his 40-date U.S. headlining tour, the most extensive tour the 18-year-old Brit has undertaken yet. McKenna will perform in cities including Austin, Nashville, Philadelphia, and Seattle following rapturously received performances at Glastonbury, Lollapalooza, Reading and Leeds Festivals, and the release of his debut album What Do You Think About The Car? via Columbia Records. Tickets for this tour will go on sale on Saturday, December 9th at 10AM Local Time and will be available here.
Alongside his headlining dates, Declan McKenna will appear at area high schools in cities on this tour, for an intimate performance and Q&A with local students. McKenna will perform 3-4 songs acoustically, and talk about his journey as a young songwriter and how music and performing have shaped his life. A common theme in McKenna's music is the role young people play in creating a more equitable society, and through these performances he hopes to empower fellow teenagers and help them realize that their voice matters and that they can create positive change, even if it can feel confusing or hopeless at first. As Declan says in a recent Billboard interview: "Quite a big part of the album is about change and being confused… a lot of the headspace I was in was trying to make sense of growing up in a world with loads of crazy things happening."
Declan McKenna's debut album What Do You Think About The Car?, a collection of socially aware, melody-heavy indie pop songs, is out now via Columbia Records. The album received near universal praise, and was recently featured on NPR Music as a First Listen with NPR Music's Bob Boilen noting, "Declan McKenna writes about a much bigger world than you or I might expect from a singer who only recently turned 18." The New York Times also included McKenna's single, "Humongous" in their weekly playlist, describing Declan's music as "a strong throwback streak, from his reedy John Lennon-Liam Gallagher vocals to his melodic, midtempo guitar-strumming Britpop productions." Declan McKenna was also named one of Rolling Stone's "10 New Artists You Need to Know" for August 2017, who call his new album, What Do You Think About The Car?, "smart, moving and occasionally really funny." The album additionally received strong reviews from UK's Q, The Guardian, DIY and DORK. The album is available here: smarturl.it/CarDL.
What Do You Think About The Car? is the follow up to Declan's EP Liar released last May. The full-length album was recorded in London and LA alongside renowned producer James Ford of Simian Mobile Disco (Depeche Mode, Arctic Monkeys). The song "Listen To Your Friends" was produced by Rostam Batmanglij of Vampire Weekend; the track, "Paracetamol" was produced by Neil Comber; and "Brazil" was produced by Max Marlow. Declan, an adept songwriter and multi-instrumentalist wrote all of the songs and co-wrote "Listen To Your Friends" on the 11-track LP. See below for full tracklist.
What Do You Think About The Car? album art: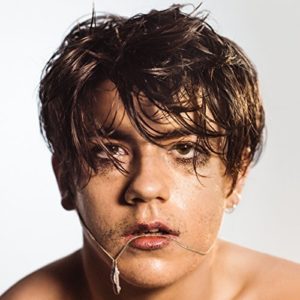 What Do You Think About The Car? Tracklist:
Humongous
Brazil
The Kids Don't Wanna Come Home
Mind
Make Me Your Queen
Isombard
I Am Everyone Else
Bethlehem
Why Do You Feel So Down?
Paracetamol
Listen To Your Friends
Declan McKenna Tour Dates
January 31 /// Austin, TX /// Stubb's
February 1 /// San Antonio, TX /// Jack's Patio Bar
February 2 /// Dallas, TX /// Three Links
February 4 /// Memphis, TN /// Growlers
February 5 /// Nashville, TN /// Mercy Lounge
February 6 /// Decatur, GA /// Eddie's Attic
February 8 /// Tampa, FL /// Crowbar
February 9 /// Jacksonville, FL /// 1904 Music Hall
February 10 /// Gainesville, FL /// High Dive
February 12 /// Carrboro, NC /// Cat's Cradle
February 13 /// Charlottesville, VA /// The Southern
February 14 /// Vienna, VA /// Jammin' Java
February 16 /// Asbury Park, NJ /// House Of Independents
February 18 /// Hamden, CT /// The Space
February 19 /// Amityville, NY /// Amityville Music Hall
February 21 /// Northampton, MA /// Iron Horse Music Hall
February 22 /// Pawtucket, RI /// The Met
February 24 /// Albany, NY /// The Hollow
February 25 /// Syracuse, NY /// Funk N Waffles
February 27 /// Millvale, PA /// The Funhouse
February 28 /// Akron, OH /// Musica
March 2 /// Newark, OH /// The Ballroom At Thirty One West
March 3 /// Grand Rapids, MI /// The Stache
March 4 /// Lansing, MI /// Mac's Bar
March 6 /// Indianapolis, IN /// Hoosier Dome
March 9 /// Evanston, IL /// Space
March 10 /// Dekalb, IL /// House Café
March 11 /// Madison, WI/// Majestic Theatre
March 13 /// Burnsville, MN /// The Garage
March 14 /// Lawrence, KS /// The Bottleneck
March 16 /// Ft. Collins, CO /// Hodi's Half Note
March 17 /// Colorado Springs, CO /// The Black Sheep
March 18 /// Boulder, CO /// Fox Theatre
March 20 /// Salt Lake City, UT /// Kilby Court
March 22 /// Seattle, WA /// Vera Project
March 23 /// Eugene, OR /// Wow Hall
March 25 /// Orangevale, CA /// The Boardwalk
March 26 /// Berkeley, CA /// Cornerstone Berkeley
March 28 /// Santa Barbara, CA /// Velvet Jones
March 29 /// San Diego, CA /// Music Box
March 30 /// Santa Ana, CA /// Constellation Room
March 31 /// Phoenix, AZ /// Rebel Lounge