Rootfire At The Park is back in the radiant and relaxing Riverfront Park in Cocoa Beach, Florida. This 2nd year festival runs for three days: November 10th to the 12th. A tremendous benefit of this festival is Rootfire giving 100% of the ticket proceeds directly to Hurricane Irma Relief. This music and lifestyle festival holds the promise for each person to get lost in the music swaying through the palm trees around you. With craft vendors serving the best food in the area and local vendors who bring the Floridan vibe straight to the park, Rootfire is guaranteed to wipe away all your week's worries.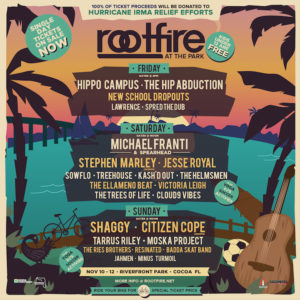 GET YOUR TICKETS HERE!
Rootfire At The Park dives deeply into the reggae genre, with headliners such as Shaggy, Stephen Marley, and Michael Franti. Turning more towards the alt/indie scene is Hippo Campus and Lawrence, both performing on Friday night (November 10th). Other main acts adding to Rootfire's honorable lineup include Citizen Cope, Tarrus Riley, The Hip Abduction, and Jesse Royal.
In addition to an exceptional artist lineup and local craft vendors, each day will be filled with activities for everyone to be a part of: morning yoga sessions, soccer running throughout the day, live surfboard painting, tiki carving, tie-dye, and screen printing on site. There's also an official Kid Zone "Rockstar Row" open all through Saturday and Sunday, a must-stop for the family.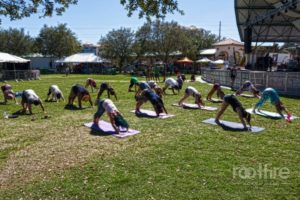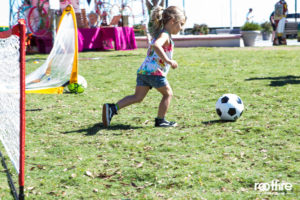 Rootfire is also determined to help our environment as much as possible throughout the festival weekend; discounted tickets are available towards anyone who rides their bikes to the Riverfront Park. Along with reducing your carbon footprint, Rootfire has partnered with TripZero by them measuring your trip's footprint and "erase it–for free–by funding forestry and methane reduction projects that remove CO2 from the atmosphere."

FULL SCHEDULE
Friday, Nov 10 – Gates 5pm
5pm – Soccer Garden Party
6pm-7pm – Lawrence
7pm-7:30pm – Spred The Dub
7:30pm-8:30pm – The Hip Abduction
8:30pm-9:15pm – New School Dropouts
9:15pm-11pm – Hippo Campus
Saturday, Nov 11 – Gates 12pm
12pm-2:30pm – Dub Massive
12:15pm-1pm – Yoga
12:30pm – Soccer Garden Party
1pm-2pm – Victoria Leigh
2:30pm-3pm – The Trees Of Life
3pm-3:30pm – Jahmen
3:30pm-4pm – Cloud9 Vibes
4pm-4:30pm – Bryce Allyn Band
4:30-5pm – Kash'd Out
5pm-5:30pm – The Ellameno Beat
5:30pm-6:15pm – Tarrus Riley
6:15pm-7:00pm – TreeHouse
7pm-8pm – Stephen Marley (Acoustic)
8pm-9pm – SowFlo
9:10pm-10:30pm – Michael Franti & Spearhead
Sunday, Nov 12 – Gates 12pm
12pm-2:30pm – Dub Massive
12:15pm-1pm – Yoga
12:30pm – Soccer Garden Party
2:30pm-3pm – Minus Turmoil
3pm-3:30pm – Serenation
3:30pm-4:15pm – Resinated
4:15pm-5pm – Badda Skat Band
5pm-6pm – Jesse Royal
6pm-6:45pm – The Ries Bros
6:45pm-7:47pm – Citizen Cope (Acoustic)
7:45pm-8:30pm – Moska Project
8:45pm-10pm – Shaggy
Get your Rootfire At The Park Ticket
here