Walking into the Fox Theater thinking it was going to be general admission as usual, I was happy to see that there was seating for this event, which made it more intimate. The audience in their seats, anxiously waiting for the curtains to open, start to stand up and yell when Apocalyptica are reveled. Opening the first of two sets with Enter Sandman blew the crowd away as the sound from the cellos and the roar from the crowd singing the lyrics indicated that this show as going to be an epic one. These four men from Finland, Eicca, Perttu, Paavo and Mikko, went into Master of Puppets for the next song and the theater went nuts again. These guys know how to get the crowd going, standing up waving their arms at the audience to get up and go crazy during the middle of the songs while sitting back down without missing a beat. The engaged audience was in for a treat.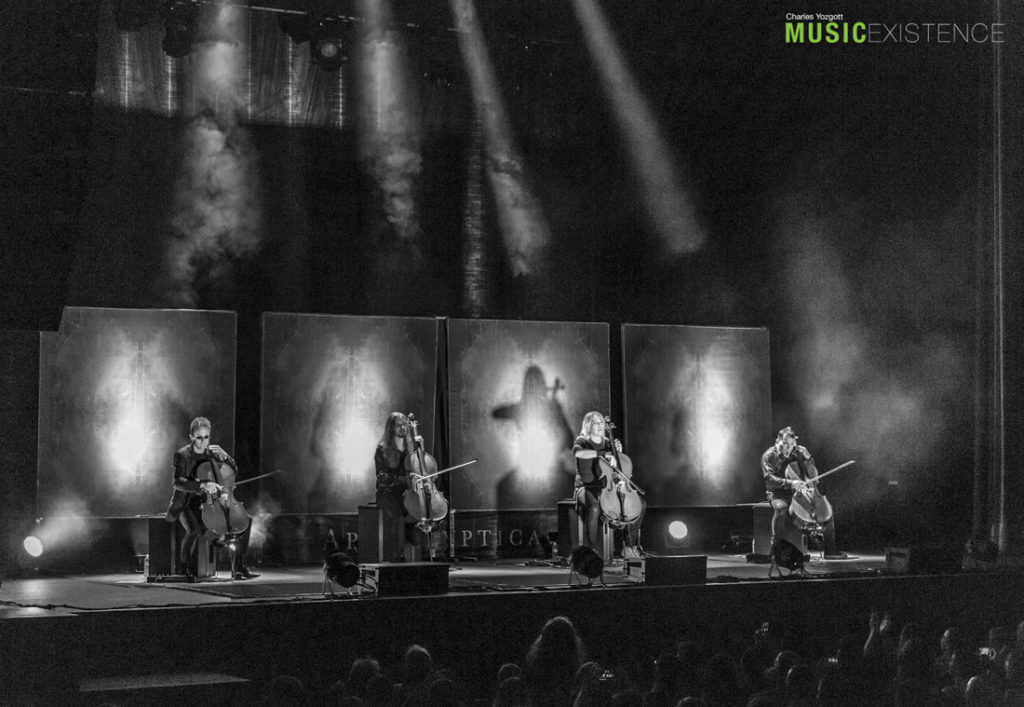 Playing their whole debut album, Plays Metallica by Four Cellos, was nothing short of amazing. The precise notes and melodies these four play is breathtaking, and they do this playing songs by the mighty Metallica. The didn't miss a beat, stopping shortly after the second song to address the crowd and let them know that they're the singers for this show. As you can imagine, the Fox Theater went insane. They jumped back into their heavy metal mode and began to play Harvester of Sorrow. I've never seen a show quite like this, perfect lights shinning on each of them while their shadows take life on their backdrops. The feeling of a classical up scale symphony mixed with the gritty raw power of heavy metal was hit on the nail with the look and style of this show.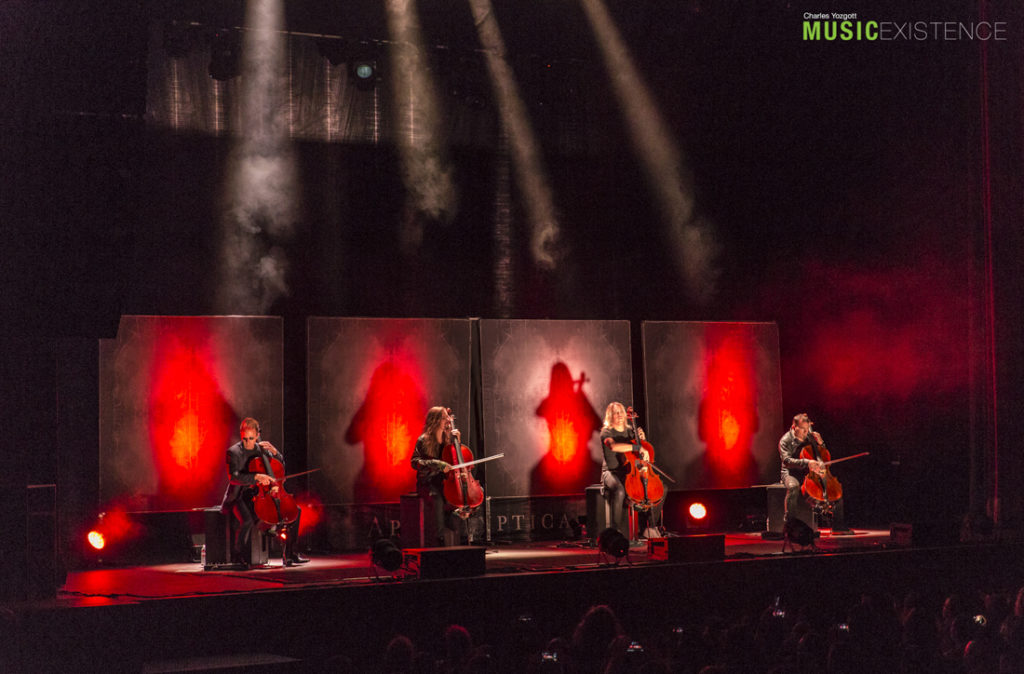 Apocalyptica played another great set afterwards and kept the momentum up while the crowd hadn't lost a step. Eight more songs from various Metallica albums were strung with passion and desire since their love for that band has inspired and created a career for these gentlemen. Finishing off the show with a two song encore, they didn't disappoint with fan favorites Nothing Else Matters and One. Amazing, just amazing work by these four and their own take on a classic heavy metal band Metallica.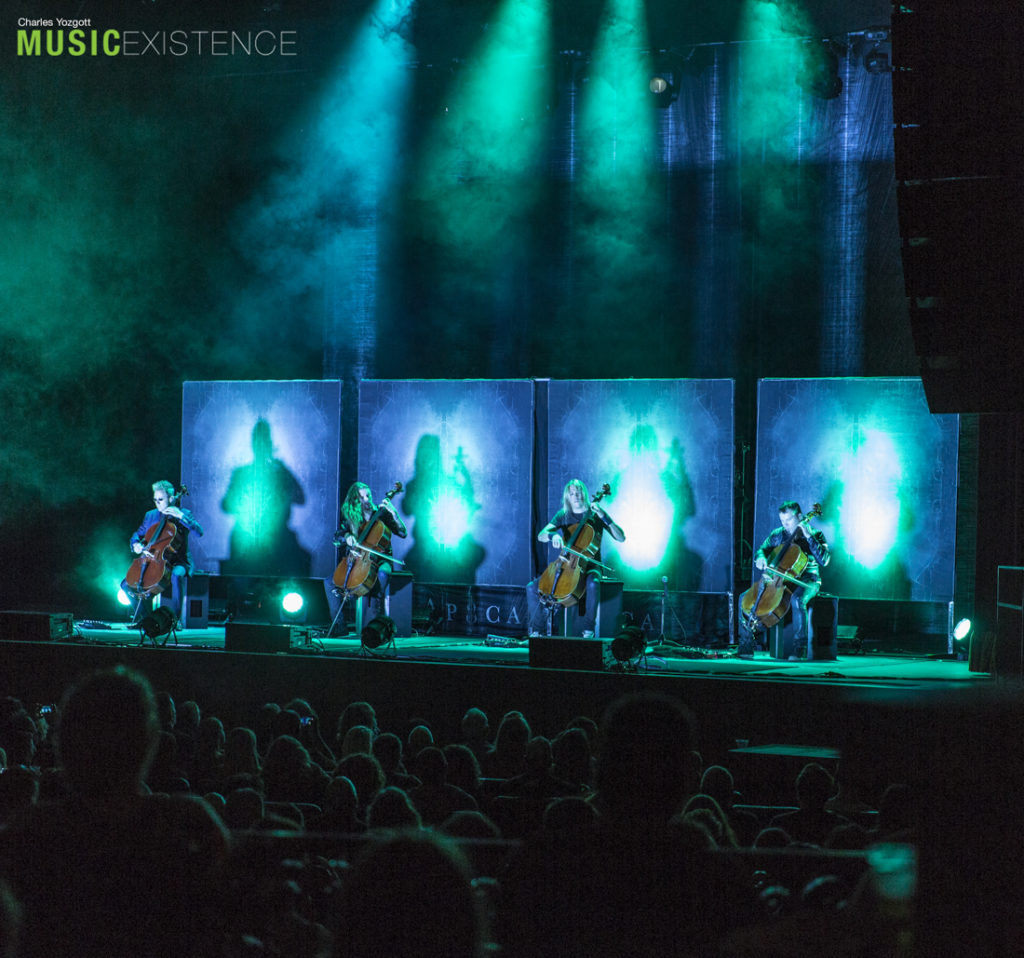 This tour, 20 Years of Playing Metallica by Four Cellos, is a celebration by the band on how they started and how they've been able to do what they do for so long. They love playing live and continue touring into early next year in Europe. If you get the chance to see this unique concert then please do so, you won't regret it.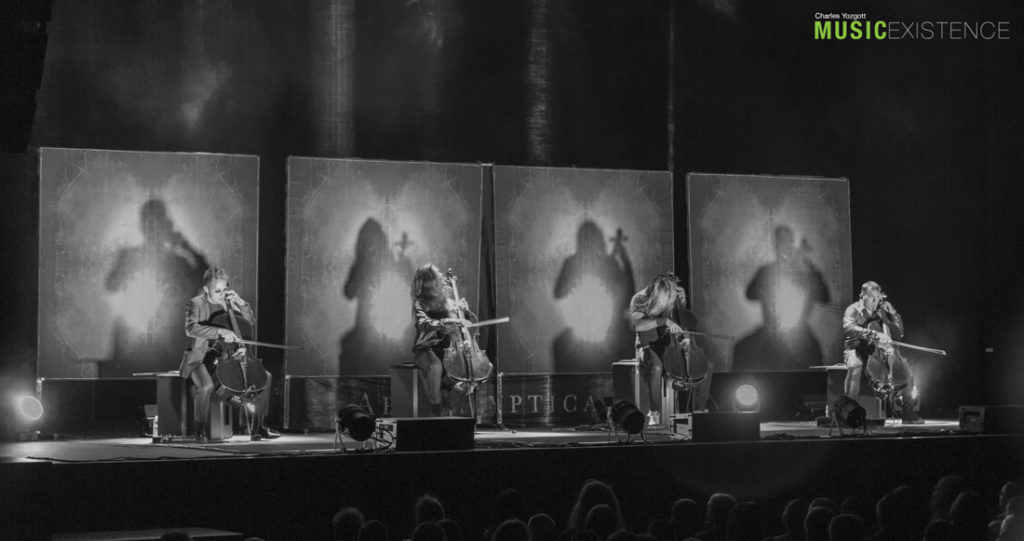 Setlist:
Set 1: Enter Sandman, Master of Puppets, Harvester of Sorrow, The Unforgiven, Sad But True, Creeping Death, Wherever I May Roam, Welcome Home (Sanitarium). Set 2: Fade to Black, For Whom the Bell Tolls, Fight Fire With Fire, Until It Sleeps, Orion, Escape, Battery, Seek & Destroy. Encore: Nothing Else Matters, One.