The Dead Daisies, fresh off an early summer tour that saw them playing the European and South American circuit, as well as a few dates in the Far East, have just kicked off their first U. S. headlining tour. The group is playing clubs and theaters in August in support of their new live album, Live & Louder, with the expectation of reconvening later this year to record the follow up to their successful 2016 studio album, Make Some Noise.
The current lineup (John Corabi – vocals; Doug Aldrich – lead guitar; Brian Tichy – drums; Marco Mendoza – bass; David Lowy – rhythm guitar) has brought stability and direction to the group, which has had some turnover before in the past. And the chemistry, musically and personally, was apparent in their August 10th appearance at the Arcada Theatre (Chicago market), as the exceptionally talented group was tight musically but loose personally, which made for an exciting and fun show.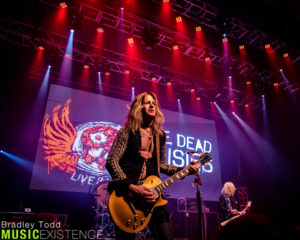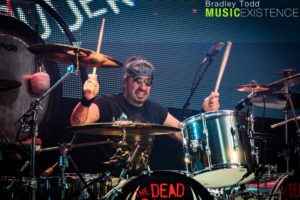 Crowd interaction is important to the group, and singer John Corabi works the crowd like the veteran pro he is, cracking jokes and encouraging participation from the audience frequently. The band draws off the crowd's energy and throws it back around the venue in spades.
You can read more about the band and its bass player, Marco Mendoza, in our recent interview with him located here: https://musicexistence.com/blog/2017/08/06/interview-dead-daisies-marco-mendoza-discusses-bands-first-us-headlining-tour-free-meet-greets-and-new-music/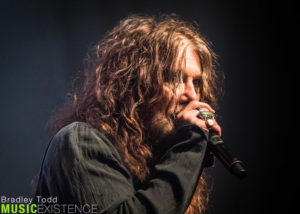 Find more information about The Dead Daisies and their remaining tour dates here: www.thedeaddaisies.com
(Setlist below gallery)
SETLIST:
Long Way to Go
Mexico
Make Some Noise
Song and a Prayer
Fortunate Son
We All Fall Down
Last Time I Saw the Sun
Join Together
All the Same
With You and I
Mainline
Devil Out of Time
Helter Skelter
We're an American Band
Midnight Moses