Donte The Gr8, an extraordinary hip-hop artist hailing from the vibrant city of Cincinnati, has astounded audiences worldwide with his exceptional talent and bold creativity. Today, he amplifies his musical prowess with the release of his latest single and captivating music video, "Robbers and Barons."
This extraordinary track is just a taste of what awaits fans in his highly anticipated forthcoming album, aptly named "The Gilded Age." Donte's distinct musical style and sincere lyricism combine effortlessly to deliver an immersive experience that leaves listeners craving for more.
"Robbers and Barons" showcases Donte's unmatched flow and powerful delivery as he tackles issues of inequality and corruption in society. The accompanying music video, directed by Donte himself, is a visual feast that further enhances the powerful message behind the song.
With a remarkable career that took flight as part of the renowned group Mood, Donte has solidified his place in the hip-hop scene. His previous works, including the album "The Human Element" with Reflection Eternal, have received critical acclaim and garnered a loyal fanbase.
Fans can catch Donte The Gr8 on various social media platforms as he continues to promote "Robbers and Barons" and gear up for the release of "The Gilded Age." Stay tuned as Donte The Gr8 sets out to leave an indelible mark on the hip-hop scene, one powerful verse at a time.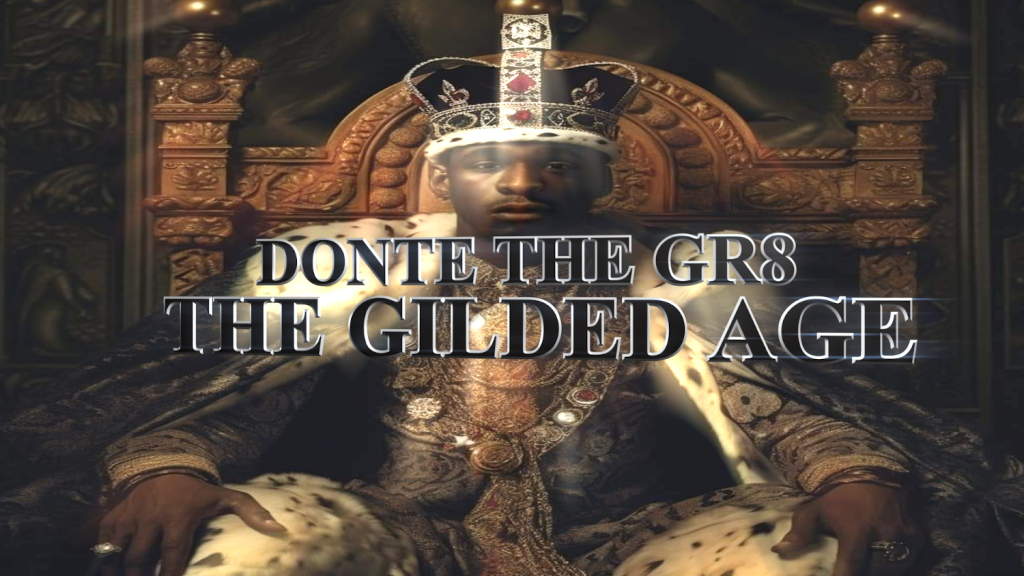 https://music.apple.com/us/album/robbers-barons-single/1713090503?ls=1&app=itunes
Follow Donte The Gr8 on Facebook, Instagram, and YouTube for updates and more music releases.
FB: Facebook.com/donte.fleming
IG: @dontethegr8
X: @http://www.twitter.com/dontethegr8
YouTube: https://youtu.be/rMnLL3yhJLo