Rob Zombie is back with the Freaks On Parade Tour and this years circus includes the shock rocker himself Alice Cooper, industrial metal icons Ministry, and alternative rock giants Filter. This stop was at The Honda Center in Anaheim, CA and the freaks showed up 18,000 plus strong ready for an unforgettable night.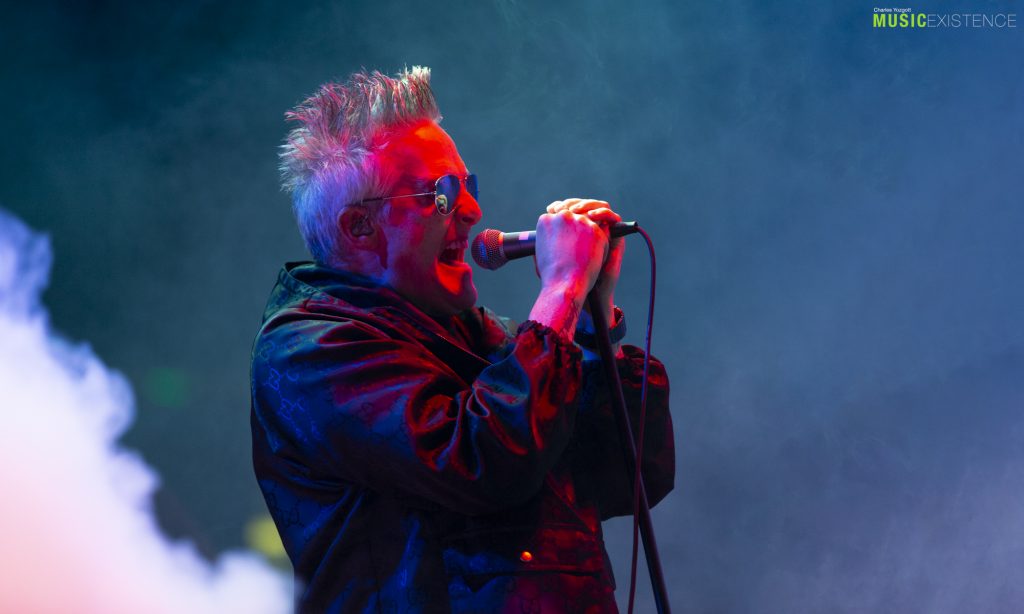 Filter was up first and opened the night with three songs from their latest album The Algorithm, which came out August 23rd of this year. The opening track "The Drowning", and the third and fourth tracks "For the Beaten" and "Obliteration". Each song sounded amazing with Richard Patrick showing his vocal rang and sounding better than ever. Rounding out the band is guitarist Jonathan Radtke (Kill Hannah, Ashes Divide), bassist Bobby Miller (Act Of Falling, Eva Astra), and dummer Elias Mallin. Filter took the mellow rout next and performed the hit single "Take a Picture" from Title Of Record and had audience sing along. The opening heavy and loud track "Welcome to the Fold" was next and had the crowd head banding in no time. "Hey Man Nice Shot" started next and half the stadium started playing air bass. This classic track off their debut album Short Bus has everyone singing and rocking out like it was 1995.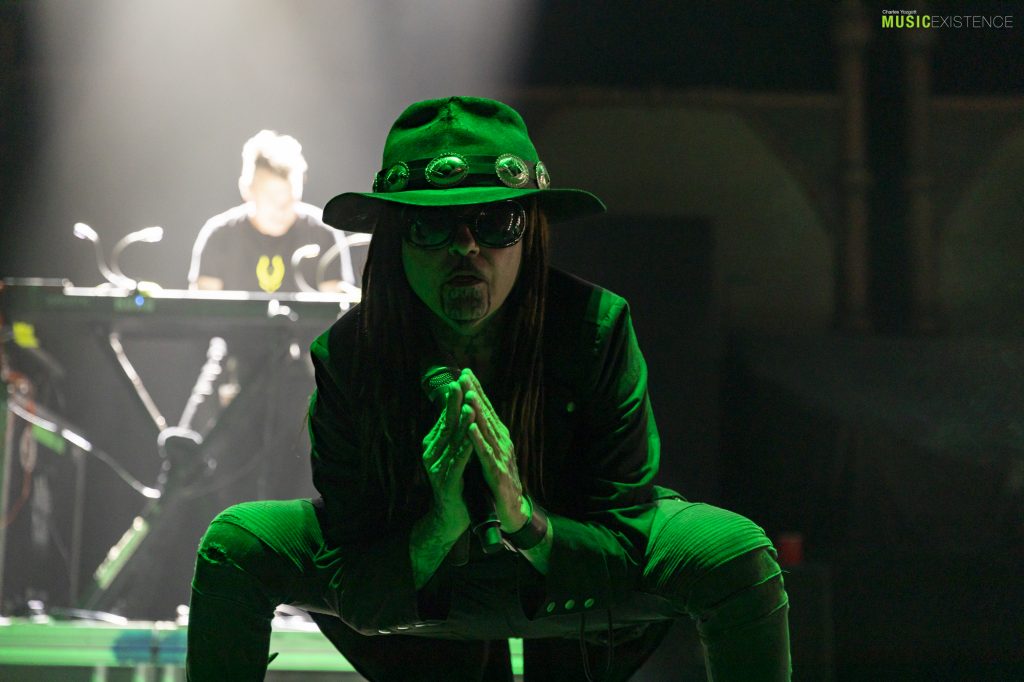 Ministry followed and practically blew out the speakers. The band was so loud yet you could hear every instrument clearly while frontman Al Jourgensen commanded the stage with his black jacket, black cowboy hat, and big black sunglasses. They opened with "Thieves" off of the classic 1989 album The Mind Is a Terrible Thing to Taste followed by two tracks from their 1988 album Land of Rape and Honey, "The Missing" and "Deity". Drummer Roy Mayorga started "The Missing" off with pure energy and ferocity behind his playing while guitarist Monte Pittman and Cesar Sotto gave the beginning of "Deity" that similar sound we've all come to love from this band. Bassist Paul D'Amour (Tool, Replicants) provided his talents on the low end while keyboardist John Bechdel intertwined the sounds that he creates into some of the tracks that were played. The audience was loving the set and not a single soul was motionless. Other classics that were played was "N.W.O.", "Just One Fix", a Black Sabbath cover of "Supernaut", and their latest single to end the set "Goddamn White Trash". Ministry live never disappoints and is one hell of a time.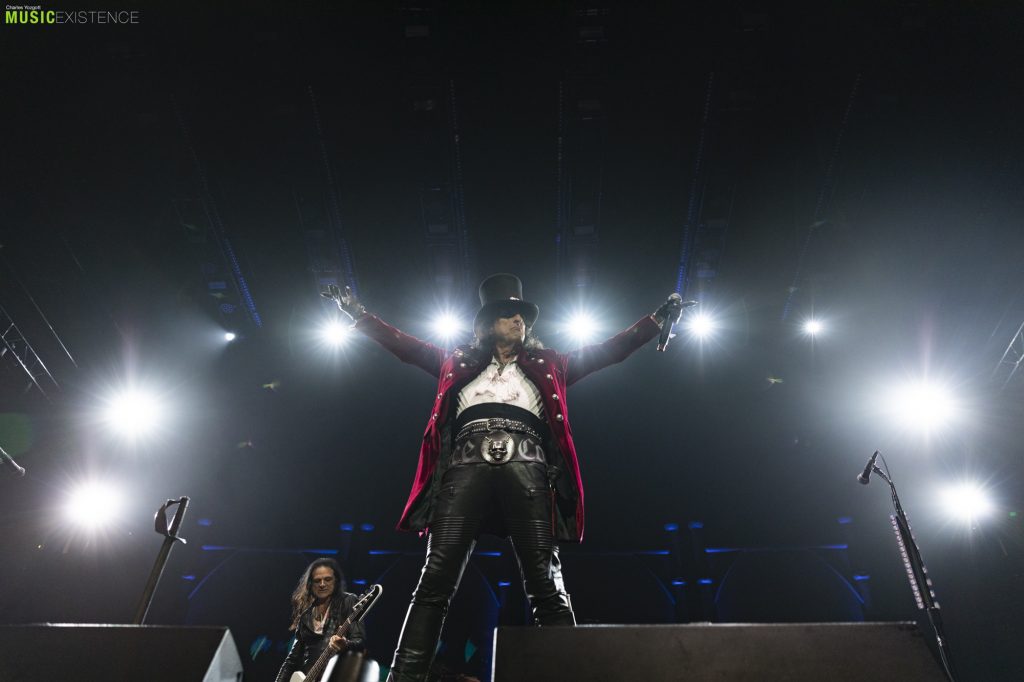 Living legend, the original shock rocker, heavy metal and hard rock titan Alice Cooper and his band was next and everyone was in their seats ready to witness history. Opening the night with "Lock Me Up", off of 1987's Raise Your Fist and Yell, the track warmed up the fans for the following big hits "No More Mr. Nice Guy", off of 1973's Billion Dollar Babies, and "I'm Eighteen", from 1971's Love It to Death. Brining along his theatrics the stage looked like a church with stained glass windows in the far back. The lights were bright and the band was having just as much fun as the fans. Guitarist Nina Strauss (The Iron Maidens, Demi Lovato) shined while shredding on her signature electric axe as guitarists Tommy Henriksen (Warlock, Hollywood Vampires) and Ryan Roxie (Slash's Snakepit, Casablanca) put on amazing performances. Bassist Chuck Garric (L.A. Guns, Die) was all smiles throwing the devil horn in the air with his tongue sticking out as drummer Glen Sobel (Hollywood Vampires) was having the time of his life behind his kit. Each musician had their moment(s) with Alice next to them while performing and you could tell that this band is close and has incredible chemistry.
Alice showed us all his tricks and props including his straight jacket, snakes, top hat with cane, crutches and more. Frankenstein made an appearance during the track "Feed My Frankenstein" which was featured in the movie Wayne's World and it was something else. Everyone was feeding off the energy that the young seventy five year old shock rocker was giving and with each song the energy just got stronger. The night ended with well known tracks such as "Killer" from the same titled album released in 1971, "I Love the Dead" and "Elected" from 1973's Billion Dollar Babies, and the famous track to end the night was "School's Out". A classic performance from a legend and his band that are legends in their own right. If you get a chance to catch Alice Cooper live make sure you do so!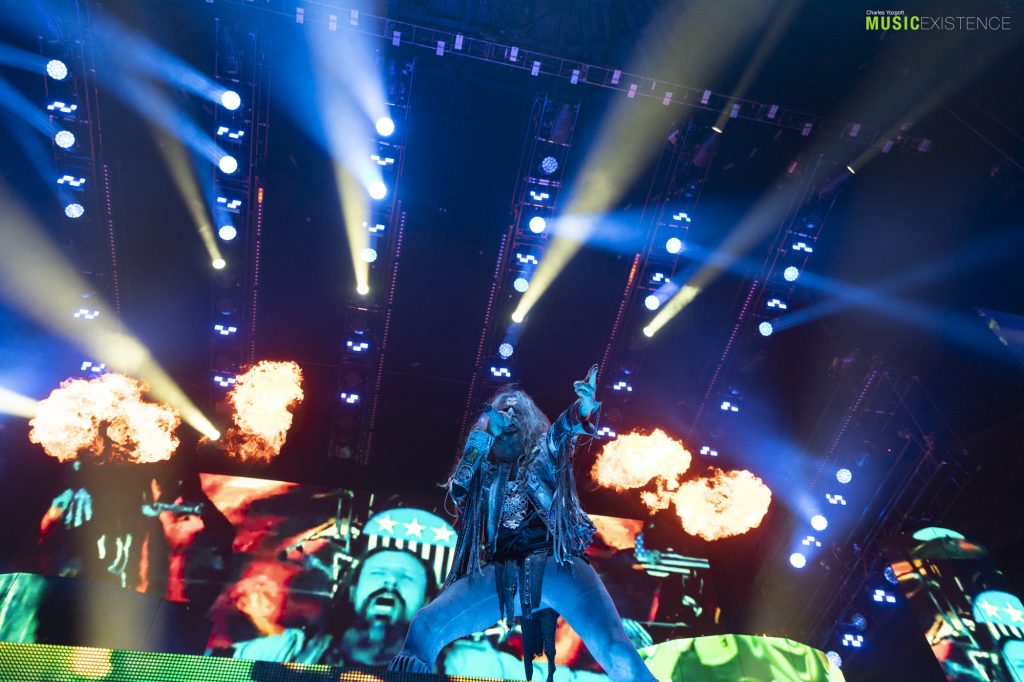 Rob Zombie headlined the night and the sold out crowd was ready for the show. The three openers of the night set the tone and you knew that Rob and his band were coming out hot and ready to party. The set started with the first two tracks off Rob Zombie's latest album The Lunar Injection Kool Aid Eclipse Conspiracy "Expanding the Head of Zed" which is a quick intro leading into "The Triumph of King Freak (A Crypt of Preservation and Superstition)". Drummer Ginger Fish (Marilyn Manson) and his kit was high in the air during "King Freak" and didn't miss a beat up there. "Dead City Radio And The New Gods Of Supertown" from 2013's Venomous Rat Regeneration Vendor was next followed by one of his classic tracks "Feel So Numb" off of 2001's The Sinister Urge and that's when the pyro came out to play. It was good to see guitarist Mike Riggs (Scum of the Earth) and his dreads back with the band as he fit right in and made it look like he never left. Bassist Piggy D. had his face painted like a clown while playing his Frankenstein head bass. His pigtails tied it all together as he was laughing and frowning the night away.
"Superbeast" and "Demonoid Phenomenon" was played off of Rob Zombie's first album Hellbilly Deluxe and had the stadium shaking while the crowd went nuts. "The Lords of Salem" from 2006's Educated Horses and "House of 1000 Corpses" off of 2001's The Sinister Urge was up next and the horror movie fans that filled the arena screamed as loud as Riggs's guitar. A couple White Zombie tracks were played, "More Human Than the Human" and "Thunder Kiss '65", followed by a re-release trailer of his debut feature film House of 1000 Corpses. Did you catch it in theaters twenty years after it was released? Ending the night with his most popular track "Dragula" from Hellbilly Deluxe, Rob Zombie and his bandmates walked off stage to thunderous applause and everyone wanting more. Hopefully next year we'll get another Freaks On Parade Tour with a bigger lineup, if that's even possible.
Filter
Setlist:
The Drowning
For the Beaten
Obliteration
Take a Picture
Welcome to the Fold
Hey Man Nice Shot
Ministry
Setlist:
Thieves
The Missing
Deity
Stigmata
Supernaut
Burning Inside
N.W.O.
Just One Fix
Goddamn White Trash
Alice Cooper
Setlist:
Lock Me Up
No More Mr. Nice Guy
I'm Eighteen
Under My Wheels
Billion Dollar Babies
Hey Stoopid
Lost in America
Snakebite
Feed My Frankenstein
Poison
Black Widow Jam
Ballad of Dwight Fry
Killer
I Love the Dead
Elected
School's Out
Rob Zombie
Setlist:
The Triumph of King Freak
Dead City Radio and the New Gods of Supertown
Feel So Numb
Well, Everybody's Fucking in a U.F.O.
What Lurks on Channel X?
Superbeast
Demonoid Phenomenon
The Lords of Salem
House of 1000 Corpses
Living Dead Girl
More Human Than Human
Thunder Kiss '65
Dragula