Clutch are on the last leg of their No Stars Above Tour 2023 and this time around they brought Giovannie and the Hired Guns and Mike Dillon & Punkadelick along for the ride. This was their first time playing at The Majestic Ventura Theater in Ventura, CA and they put on an amazing show as always. Neil Fallon, the voice of Clutch, mentioned they had a day off in beautiful Ventura and were happy to finally not drive past it for once. The people of Ventura showed up and were more than ready to witness these rock 'n' roll veterans do what they do best.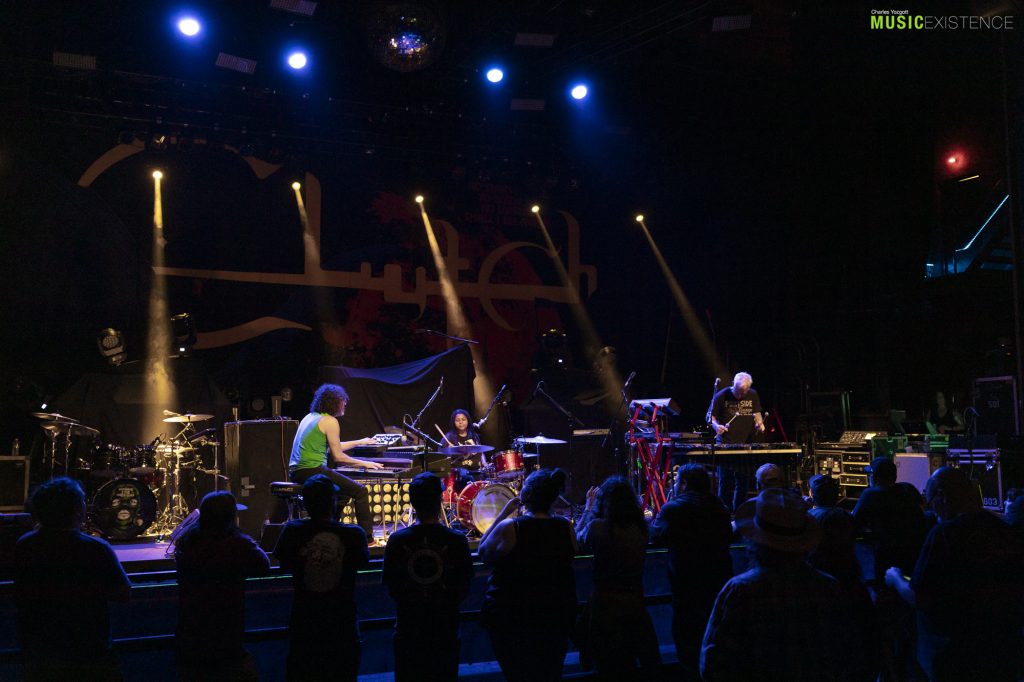 Mike Dillon & Punkadelick was up first and the xylophone took center stage. Actually, drummer Nikki Glaspie was center stage and she was smiling away having fun with her bandmates feeding off their energy. As a founding member of The Nth Power she has been influencing and creating music that has reached and inspired many many people. On the keys to her right was Brian Haas, founding member of Jacob Fred Jazz Odyssey, who was focused and involved with the music that the three of them were playing. Mike Dillon, who has played with amazing musicians such as Ani DiFranco, Primus, Les Claypool, and the mighty Clutch, was swinging his four mallets and painting sounds that mixed up a musical treat which had all the early bird fans moving and grooving. These three were jaming out having fun and the energy was felt throughout the venue. Jean Paul Gaster of Clutch joined the band at the end of their set and reminded people to show up early because you never know who will show up. Be sure to check out Mike Dillon & Punkadelick on all streaming platforms asap!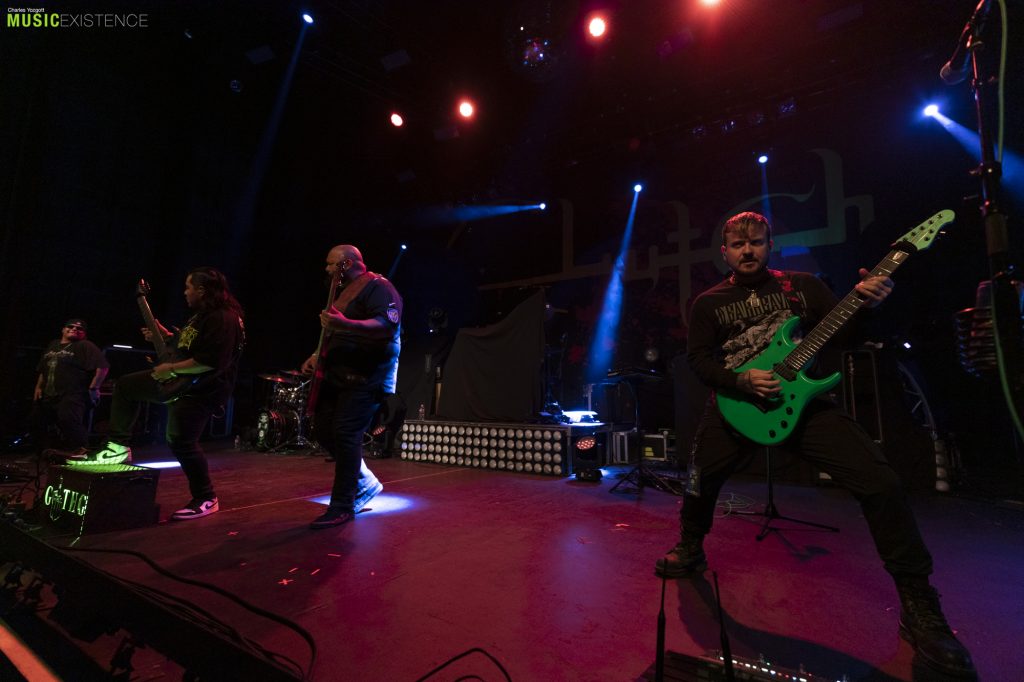 Texas natives Giovannie and the Hired Guns was next and they came out blazing! Guitarist Carlos Villa wasted no time shredding as fellow guitarist Jerrod Flusche used his bright green guitar to create an atmosphere and enhance the music. Bassist Alex Trejo kept the low end flowing while drummer Milton Toles made sure everyone was on beat and in sync. Singer/song writer Giovannie Yanez has been fronting this band since 2017 and they keep getting bigger and bigger. Their style mixes "southern rock and stoner metal to la musica norteña and Latin hip-hop." Their latest album, Tejano Punk Boys, has blown up on radio nation wide and they couldn't be happier about with all the hard work they've put into their art. Earlier this year they were named the iHeartRadio "Best New Rock & Alternative Artist of the Year", which they do not take lightly. Expect much more coming from this band in the near future!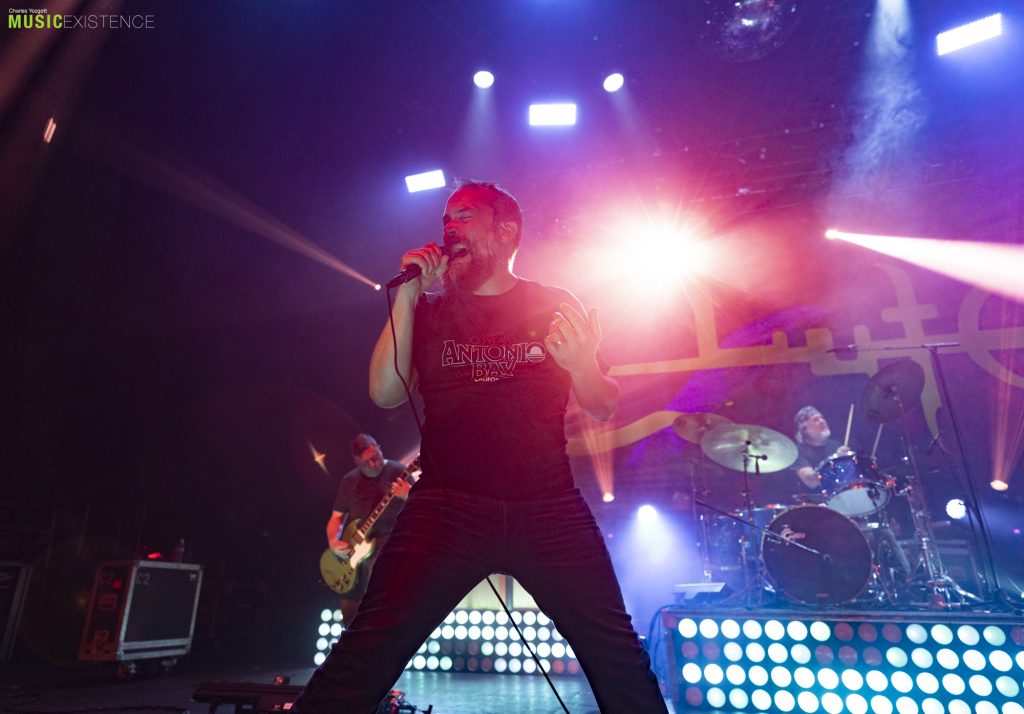 Maryland's own Clutch was happy to play in Ventura, CA for the first time and the crowded theater was just as stoked since they knew what the night was about to bring, some pure rock 'n' roll. At the merch booth there was a limited edition poster and shirt for this night only designed by artist James Mazza, you missed out big time if you didn't grab one of each for yourself. Clutch's thirty plus years as a band shows how far you can go with the right mix of stoner/hard rock, blues rock, and pure love for the art. These four guys, including their loyal team behind the scenes, have been living the life on the road and always give their all when performing.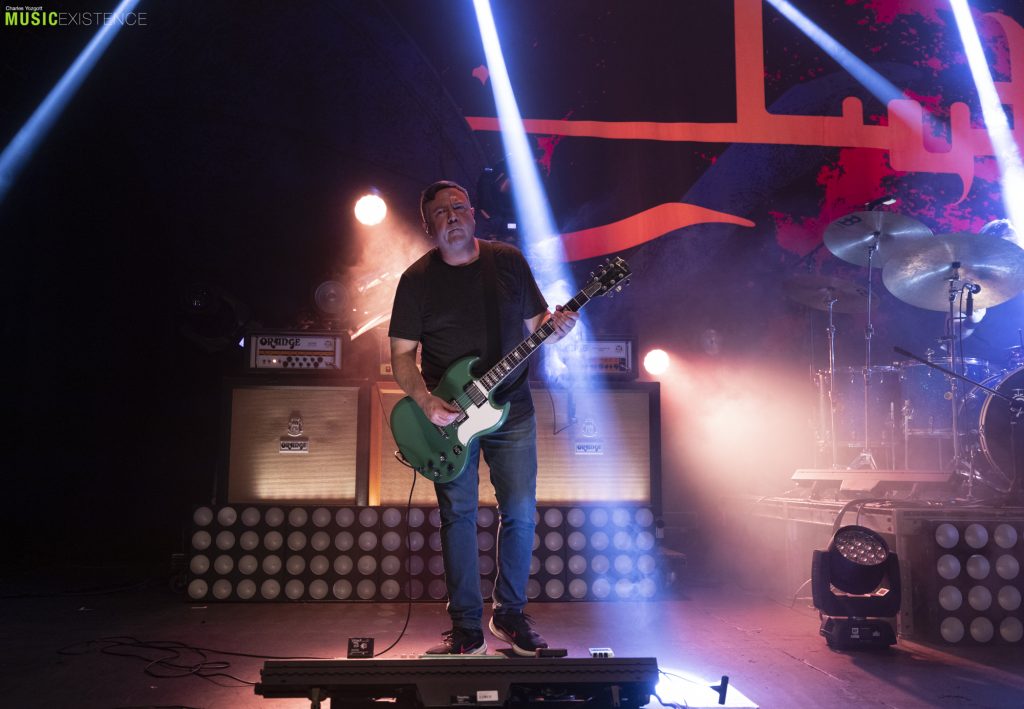 As soon as the lights went down and "We Need Some Money", a bonus track off of 2015's Psychic Warfare, started playing on the house speakers the crowd started moving and everyone was getting psyched up. Guitarist Tim Sult walked out first followed by drummer Jean Paul Gaster and bassist Dan Maines; everyone in the crowd had their hands up and was cheering for these legends. The voice of Clutch, Neil Fallon, walked out as soon as Tim started the first song "Impetus" and the build up was real. JP and Dan joined in the the anticipation grew just before Neil yelled out "Impetus" and the crowd went nuts. A perfect way to start the night with one of the earliest songs Clutch released.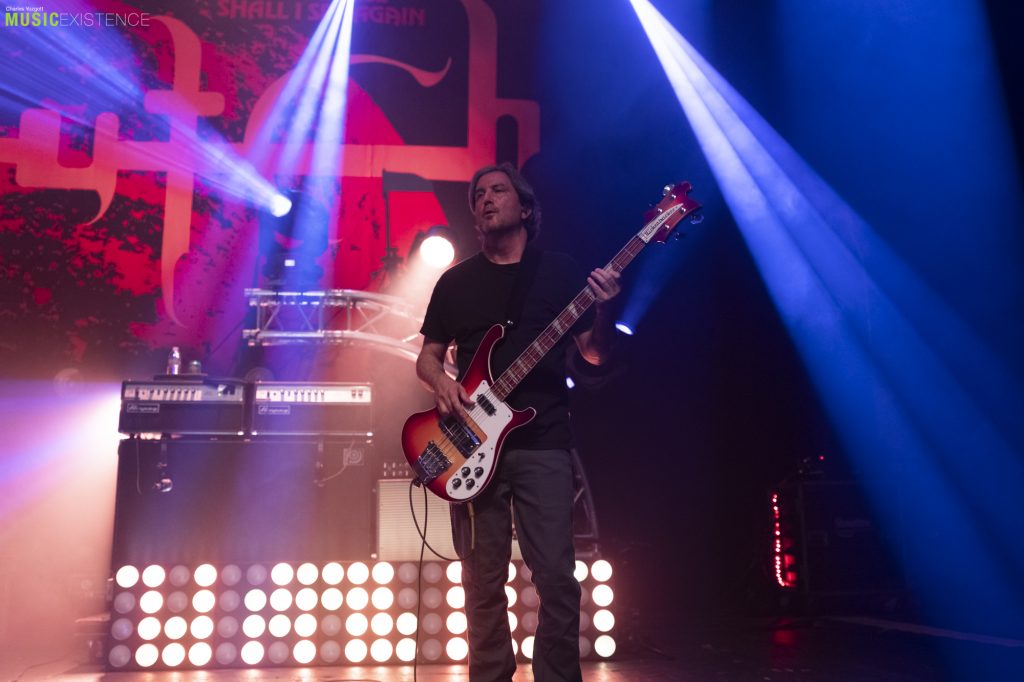 "Subtle Hustle" and "Sucker for the Witch" rounded out the first three songs and had everyone smiling from ear to ear. "Worm Drink" from Blast Tyrant was next followed by a couple songs from their latest album Slaughter Beach. Their hit single "Burning Beard" from 2005's Robot Hive/Exodus kept the mosh pit going as Ventura was having a blast. "Mice and Gods" from the same album was played after "Rock N Roll Outlaw" from their self titled album  and "Rats" from their Debut album in 1993. It's always a surprise with the setlist and what they'll play night after night which makes each night special.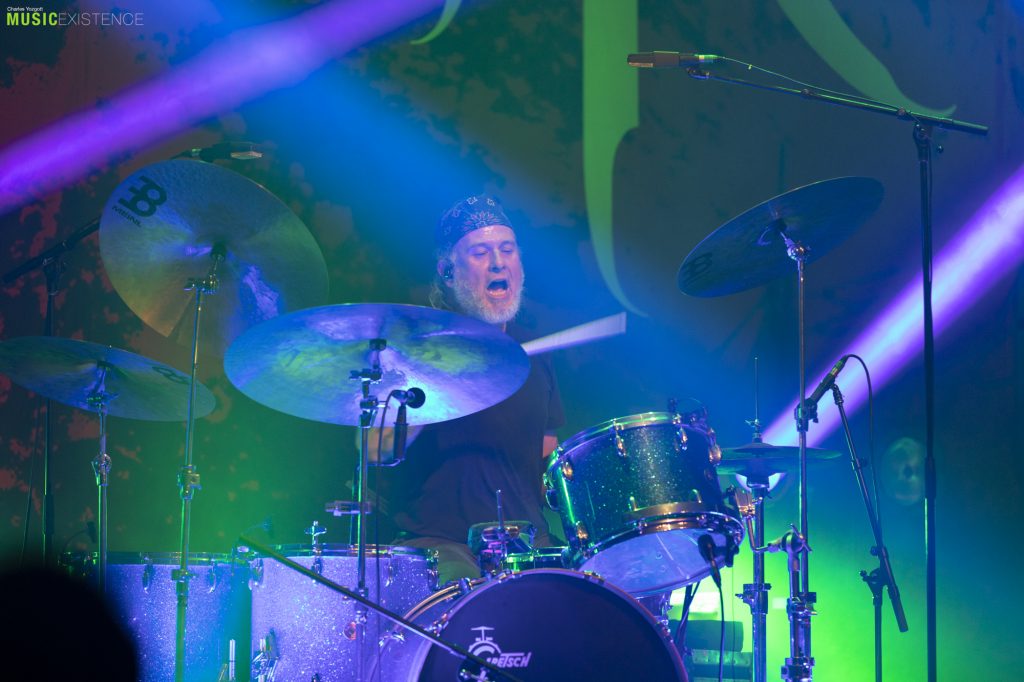 A couple songs from their fifteen track masterpiece Book of Bad Decisions was up next followed by two more from 2022's Slaughter Beach. As soon as Neil grabbed a guitar the audience knew the next song was going to be epic. "Electric Worry" started and everyone went nuts. Everyone sang along word by word and you feel the floor shaking beneath your feet as everyone was grooving and having a good time. Clutch walked off to thunderous applause and the call for more began. Chants of "Clutch Clutch Clutch" filled the theater with fans yelling out song titles they wanted to hear such as "Dragonfly", "H.B. Is in Control", and "Spacegrass". After some good old suspense the band walked out again and gave the crowd what they asked for. "The Mob Goes Wild" started and chaos ensued, not a single person was standing still. Mike Dillon came out for the last two songs "Three Golden Horns" and "D.C. Sound Attack" which was the cherry on top. There's nothing like a live Clutch show and they keep proving why they're one of the best in the business. It's interesting that they didn't include any of the three b-side songs from Slaughter Beach titled "Boogeyman Blues", "Arts & Crafts", and "Railroad Daisies" which was released in June of 2023 and are amazing in their own right. Hopefully we'll hear them on their next tour which certainly won't be too far away. Only a few shows left for this tour so if you're in the city they're playing go see them! If you missed them then don't fear, there's a ninety nine point nine percent chance they'll be back.
Mike Dillon & Punkadelick
Giovannie and the Hired Guns
Clutch
Setlist:
Impetus
Subtle Hustle
Sucker for the Witch
Worm Drink
Slaughter Beach
Strive for Excellence
Burning Beard
Rock N Roll Outlaw
Rats
Mice and Gods
How to Shake Hands
Ghoul Wrangler
Red Alert (Boss Metal Zone)
Nosferatu Madre
Electric Worry
The Mob Goes Wild
Three Golden Horns (w/ Mike Dillon)
D.C. Sound Attack (w/ Mike Dillon)