Rock 'n roll outlaws Clutch are back touring and that's what they do best. In 2023 they have not one but four different legs of their "No Stars Above Tour" which will see them here in the US, Canada, and a trek around Europe. On this particular date at the House of Blues in Anaheim openers Amigo The Devil and Nate Bergman put on illustrious performances to a packed venue and made this night one to remember.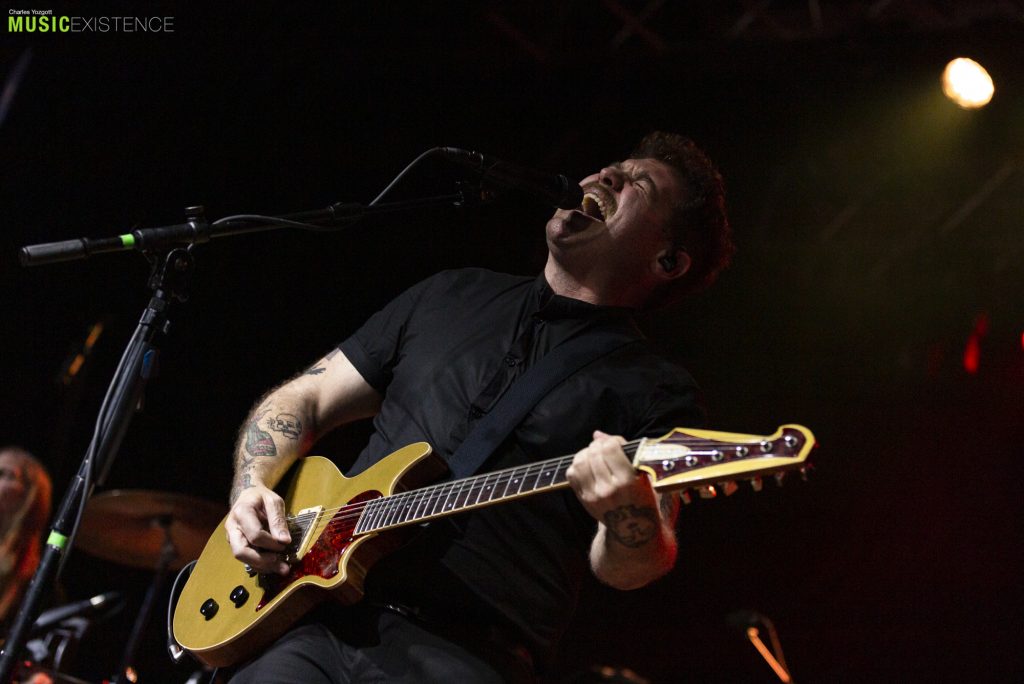 Nate Bergman, who's from Washington D.C., was up first and the audience was ready. The House of Blues was packed with fans before he went on and the anticipation grew just before he walked out on stage. He came out alone and walked to the microphone with just one light shinning behind him creating a powerful silhouette as he sang his first song a cappella. He was joined by his band after that and gave a performance that holds up to any country/rock 'n roll/bluesy bands/singers out there today. The crowd cheered him and his band on as they danced and sang their hearts out for the whole set. Be sure to check out Nate Bergman's music online and don't miss his live show when he comes to your town!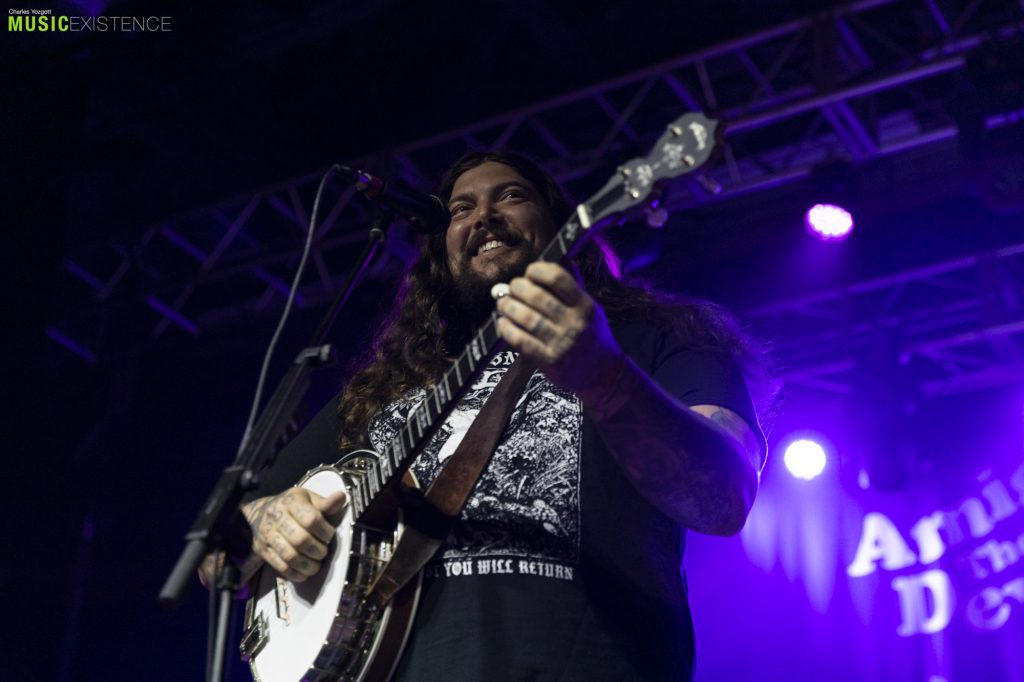 Amigo The Devil, who is a Miami, FL native, was up next and the House of Blues seemed to be overflowing with fans at this point. His infectious smile and positive energy gave the audience another reason to sing along and dance the night away. Fans knew every single word to the songs and sang along as if they were on stage with him. At times he would let the audience take over and you could see on his face that he was genuinely happy that he was witnessing the pure love his fans were showing him. Amigo's songs can be about dark subject matter such as adultery, suicide, and murder, but also give you a feeling of happiness with the themes of love, friendships, and even revenge. A serious moment between a couple songs he talked about one of his friends recently leaving this earth by their own hand and he urged people to talk to one another and find help if needed. Amigo The Devil then gave thanks to Clutch for bringing them on the tour and to Nate Bergman for being such an awesome musician and human being, he also thanked his fans and made sure that they knew it. Amigo The Devil's set was fun, inspiring, and heartfelt to say the least.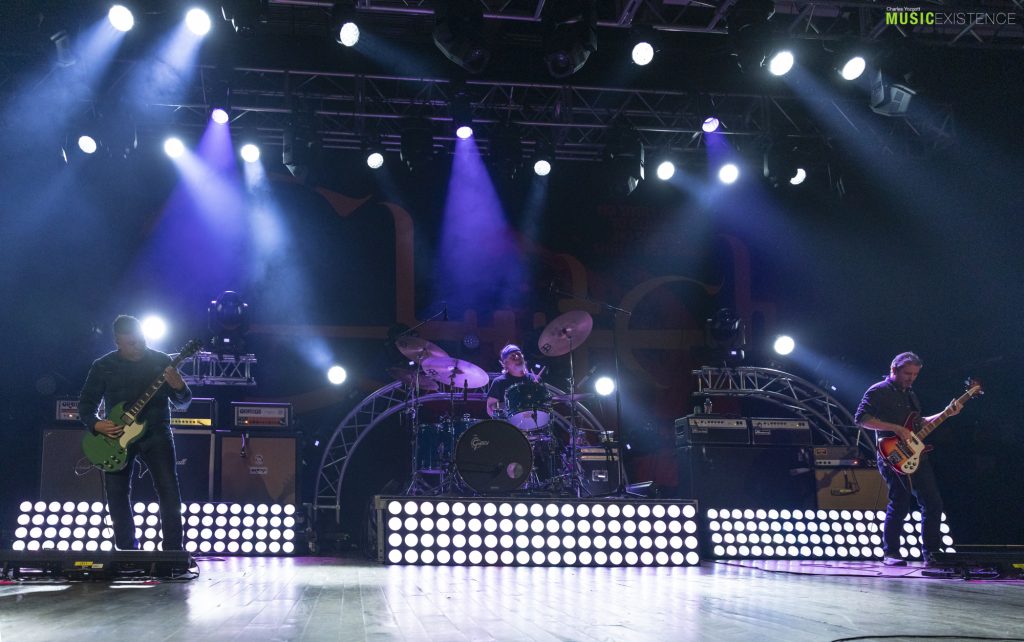 Clutch is known to tour a lot, and the past couple years has been no exception. Usually bands will have tours with two legs and a couple different opening acts, but not these dudes. This is a four leg tour with ten opening acts and leg one is one for the books. Just before they walked out the song "We Need Some Money", a bonus track off their Psychic Warfare album, played throughout the venue and got the crowd amped up for the main event. As Clutch graced the stage their loyal fanbase let them know the gratitude they had for them by the loud applause and chants of "Clutch Clutch Clutch" before the first song began. Clutch is know for switching up their setlist every night and throwing in surprises when they can, and this night was no different. Opening with "Animal Farm" and then going right into "I Have the Body John Wilkes Booth", both off of 1995s self titled masterpiece, they got the night started right and the crowd loved it. "Sucker for the Witch", from 2015s Psychic Warfare, was next followed by "The Elephant Riders", off their 1998 album of the same title, where singer Neil Fallon played a beautiful guitar that looked like a classical string instrument.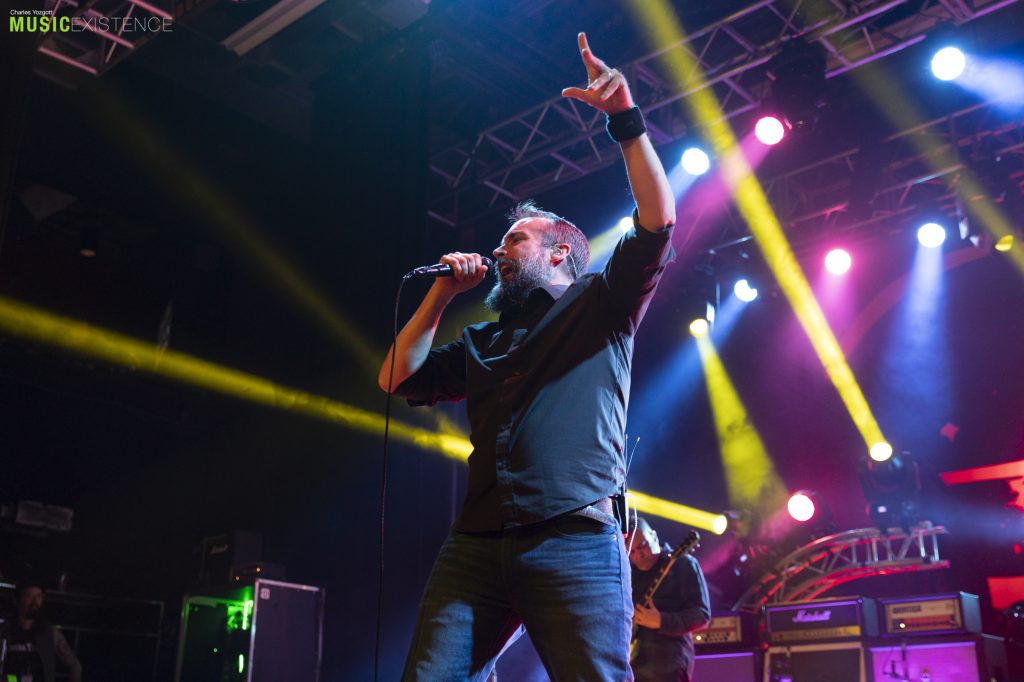 "In Walks Barbarella" from 2018s brilliant Book of Bad Decisions was up next followed by two more tracks off their self titled album "Big News I" and "Big News II". The crowd went crazy as soon as "The Regulator" started and not a single person in the venue was standing still. Everyone sang along and it was one of the many highlights of the night. Two tracks from their latest studio album Sunrise on Slaughter Beach was next, "Red Alert (Boss Metal Zone)" which was the first single off the album, and "Nosferatu Madre" which has the lyrics in the song this tour is named after. The track "Basket of Eggs – Jr Version" off 1999s Jam Room album was played to perfection and the mellowness of the song resinated throughout the venue, the audience was in a trance. Next up was "Arcadia" which was on the heavy side of the bands sound as the old school fans were treated to this thirty two year young track that got the audience rowdy once again. "12 Ounce Epilogue" of their 1993 debut album Transnational Speedway League: Anthems, Anecdotes And Undeniable Truths kicked in and the entire venue was shaking. Clutch always comes through with their setlist and never disappoints.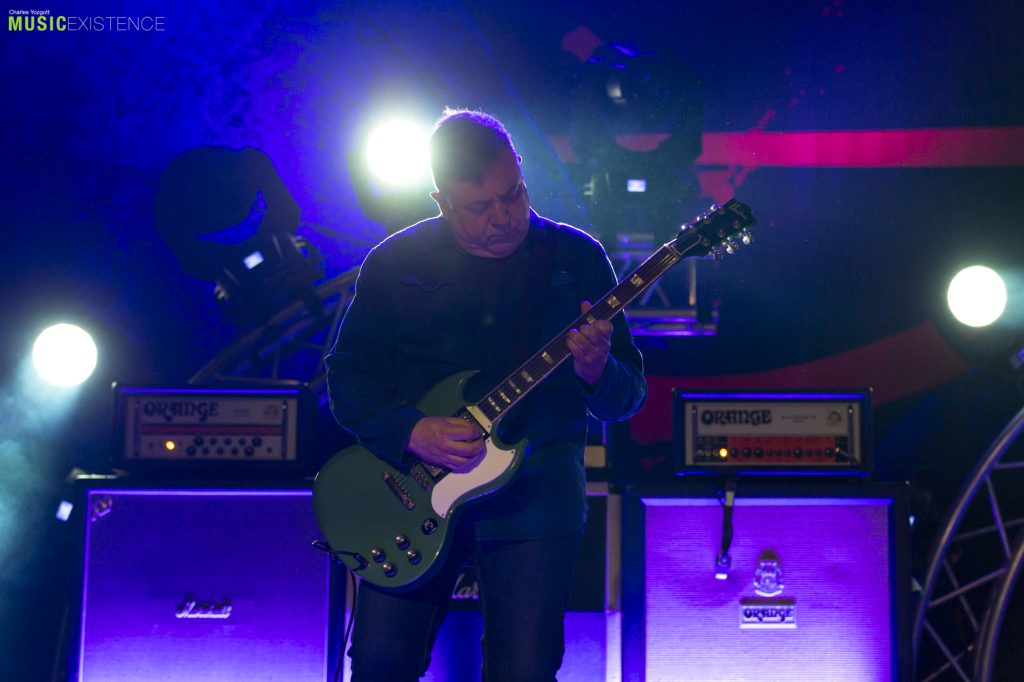 Every song performed is a showcase of talent with the musicians in this band. Guitarist Tim Sult shreds on his guitar and shines during "D.C. Sound Attack!", from 2013s epic album Earth Rocker, while Neil Fallon plays his harmonica. "Son of Virgina" was next followed by "We Strive for Excellence" as bassist Dan Maines lets his four string do the talking during these tracks. Tim's pedals opened the stoner rock anthem "Spacegrass" and everyone was buckled in during lift off. Drummer Jean-Paul Gaster's sound is the driving force behind the next track "Slaughter Beach" and you could feel the beat hit you through the speakers. All four of these guys compliment each other so well with their artistic talent it's no wonder why they've stayed together for thirty plus years making incredible music.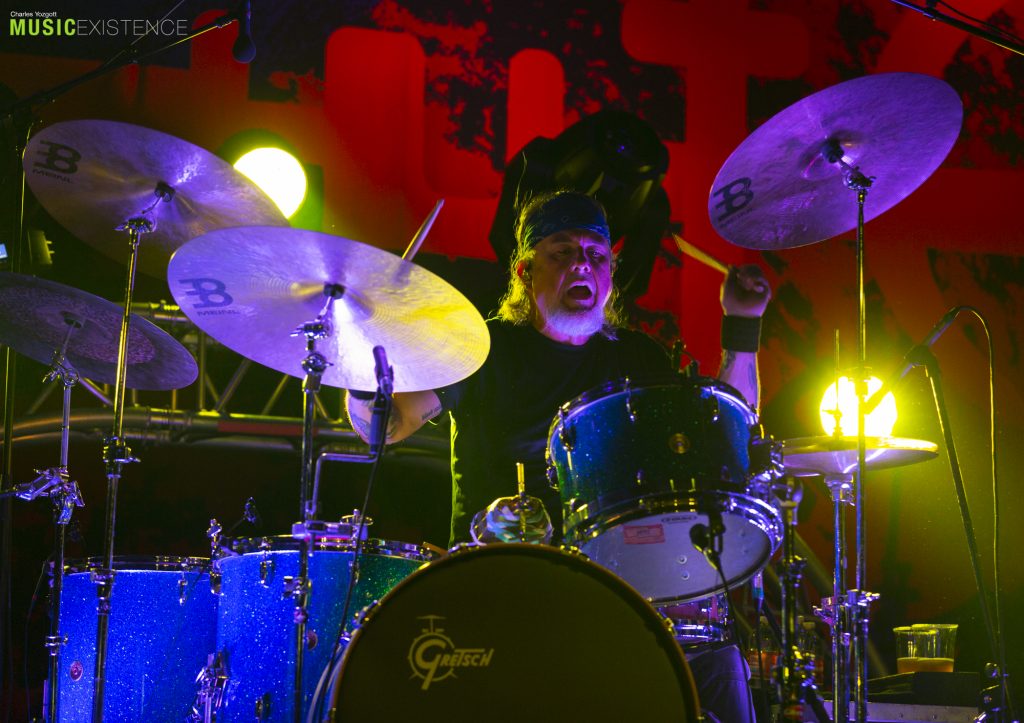 The last 3 songs of the night were a perfect ending to an amazing show. 2022s "Slaughter Beach" got the crowd moving to the beat and nodding their heads back and forth, while fan favorite "Burning Beard" from 2005s exceptional Robot Hive/Exodus had air guitars in the hands of more than half the audience. The closing track "Electric Worry" from 2007s well-rounded From Beale Street to Oblivion left smiles on everyones faces and they sang "bang bang bang bang, vámonos vámonos"! What's awesome about Clutch shows is that you'll never get the same setlist, even if some songs are the same from the night before, there's always a unique experience when seeing them live. Be on the look out for a special release of Sunrise on Slaughter Beach with three bonus tracks that were recorded during the sessions of the album. You can bet that these three bonus tracks will sound just as amazing and unique as the studio album does. If you missed this leg of the tour don't worry, Clutch will be back soon with other great bands and good times.
Nate Bergman
Amigo The Devil
Clutch
Setlist:
Animal Farm
I Have the Body of John Wilkes Booth
Sucker for the Witch
The Elephant Riders
In Walks Barbarella
Big News I
Big News II
The Regulator
Red Alert (Boss Metal Zone)
Nosferatu Madre
Basket of Eggs
Arcadia
12 Ounce Epilogue
D.C. Sound Attack!
Son of Virginia
We Strive for Excellence
Spacegrass
Slaughter Beach
Burning Beard
Electric Worry