Louisville, KY Based IAN ABEL BAND has unveiled a visually alluring official music video for their newest, mixed genre single, "Eyes on You". Featuring live footage at the legendary, West Hollywood, CA Troubador, the single was featured on Apple Music's curated rock playlist, New In Rock.
"'Eyes On You' is a lustful rock anthem that blends elements of EDM & Pop with Hard Rock & Grunge. I had reconnected with a friend from High School (Westray Tackett) that had also moved out to Los Angeles. He and his girlfriend came to a show and we spoke after about hanging out and making music. (He had already amounted credits as a producer for EDM artists). After jamming over the Holiday break, I asked if he wanted to join the band and he happily agreed. I drove down to his house in Inglewood for a writing session and we pretty quickly finished the first song. He was scrolling through his iTunes, playing me stuff that he had messed around with when something caught my ear. Wes is a great producer with a well worth of musical inspiration constantly pouring out of him. He accidentally played a 30 second clip of a buried idea he had and I thought it was awesome and immediately asked him to play it again, and again ,and again. I looked at Wes and said ' dude, we need to write that song;' so we did. That night we walked away with the bones of what is now "Eyes On You". Adjust for a few lyrics here, stack the rock drumming of Kenny over top of it and add Jon Graber's engineering and you get what you hear now; a lustful anthem about longing for a romantic relationship with an 'exotic potential'". – IAN ABEL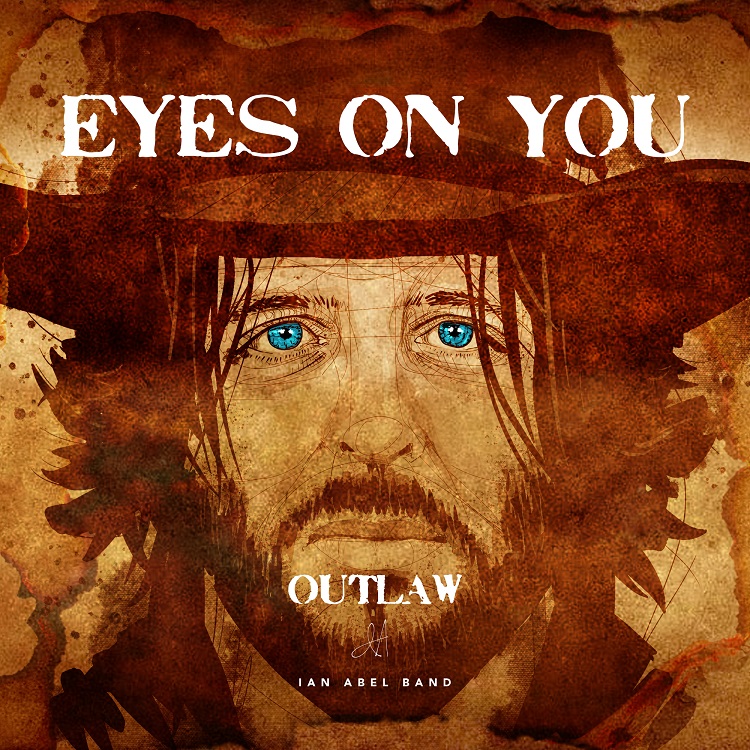 Download / Stream "Eyes on You" Online
Ian Abel Band is a rock outfit fronted by singer/songwriter Ian Abel, and made up of accomplished studio and touring musicians Kenny Schwartz, Westray Tackett, & Karthik Suresh. IAB's second studio single, "Shoes", gained global recognition when it was licensed to All Elite Wresting for the historic Brother vs Brother match between Cody & Dustin Rhodes at the company's inaugural pay-per-view, Double or Nothing. Ian then worked again with Cody on another song, "Not Afraid To Die," that was used as the promotional anthem for his match with Darby Allin. This is when Darby first won the TNT Championship at their fall pay-per-view, Revolution. Ian Abel Band have headlined / performed in iconic venues such as the world famous Troubadour, Viper Room, Hotel Cafe and the Whisky A Go-Go. Sharing a wide variety of influences that range anywhere from Pink Floyd to Chris Stapleton, Ian Abel Band blends carefully crafted songwriting with expert musicianship to create unique studio productions and captivating live performances.
Connect with IAN ABEL Band:
Official
Facebook | Twitter | Instagram