After a 6 year touring hiatus Puscifer is back warning everyone "prepare to be probed"! The Existential Reckoning Tour stopped at The Greek Theatre in Los Angeles, CA, the only California stop on the tour, and put on a performance that was out of this world. On this particular night there were two openers, Moodie Black, who is direct support for this tour, and Billy Howerdel, who is touring for his solo album.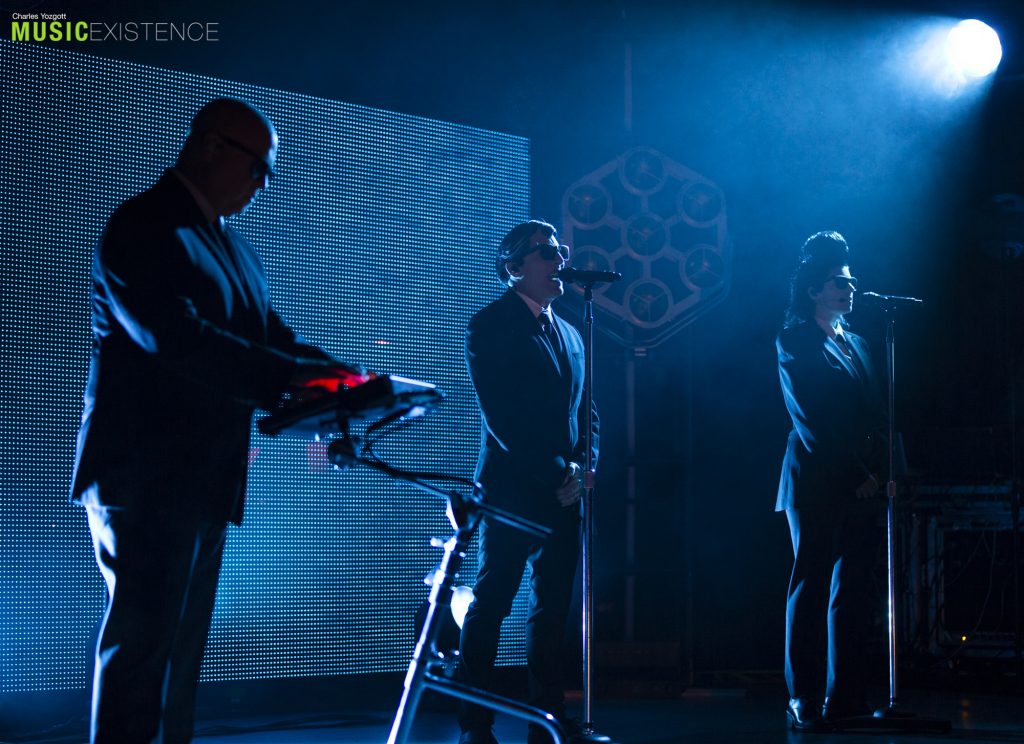 Moodie Black, from Los Angeles, CA, have found a perfect spot opening for Puscifer on this tour. Their sound is a mix of industrial rock/metal with rap/hip hop vocals, "noise rap" as they have labeled it. Moodie Black has been around putting out albums since 2009 and some say they have pioneered the sound that noise rap has come to be. The energy Kristen Martinez showed was welcomed by the LA crowd and she did not hold back. Jumping to the industrial riffs that guitarist Sean Lindahl lays out for her, she lays down her lyrics in a unique way that fits perfectly with the music. Bentley Monet provides the beats with enthusiasm and you can't look away from the performance that these 3 put on.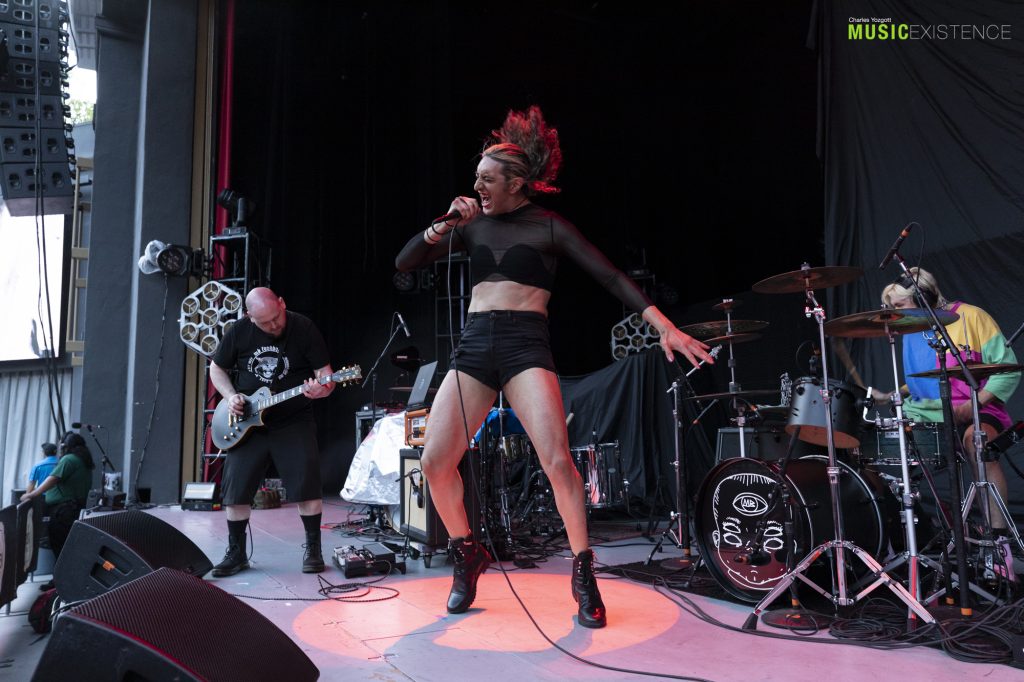 Billy Howerdel and his band were up next and they put on an intimate set that was soothing to the eyes and ears. This was a special guest spot for Billy Howerdel and his band as his solo album What Normal Was was just released 2 days before hand. This was actually the first show that this band played together and they sounded great. Billy mentioned that their bassist had just joined them and had to learn the songs in only a few days, job well done! We all know Billy Howerdel from Ashes Divide and A Perfect Circle fame, and now he has his own solo album and band that sound just as amazing. The signature sound that Billy has mastered comes to life with his new band and you can't help but enjoy the new music that he has offered to us. Be sure to catch Billy and his band on tour right now throughout North America.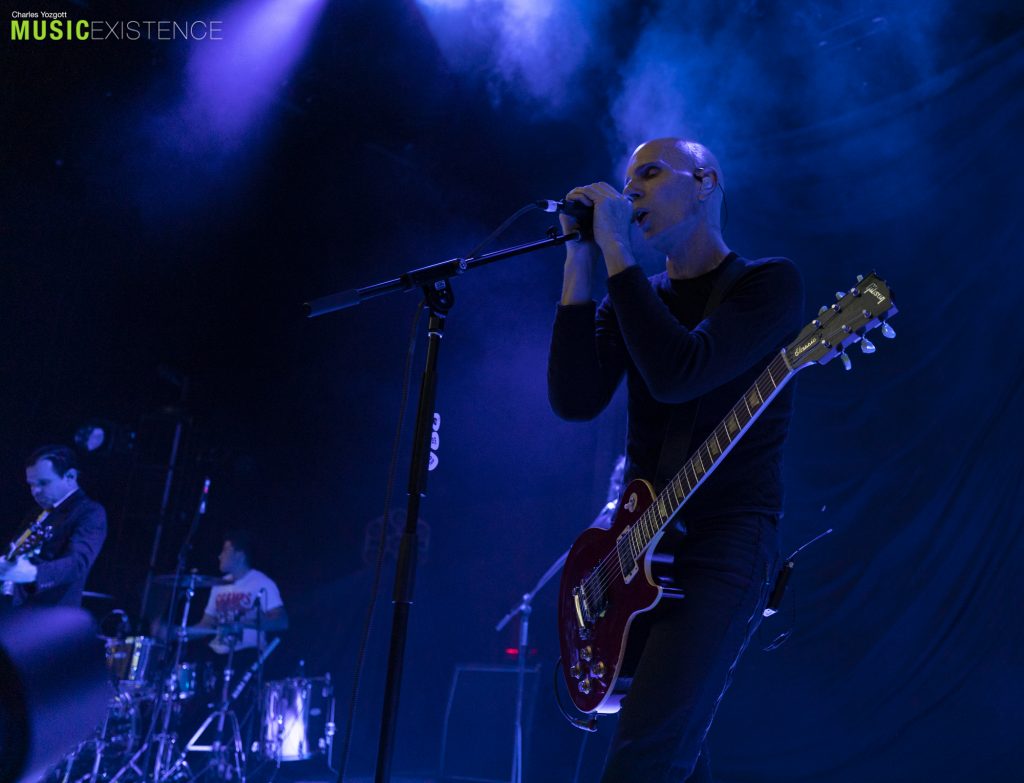 The time had come for Puscifer and the packed crowd cheered with excitement as soon as the lights went down. A video played just before the band went on asking people to not use their phones to record or they would be taken from their seats and made into spam. Would everyone behave? Opening their set with "Bread and Circus", off their latest studio album Existential Reckoning which was released in October of 2020, Maynard James Keenan and Carina Round stood motionless and while Matt Mitchell started the beats. Live musicians joining Puscifer on this trek is bassist Josh Moreau and drummer Gunnar Olsen, who were patiently waiting to join in as the song got going.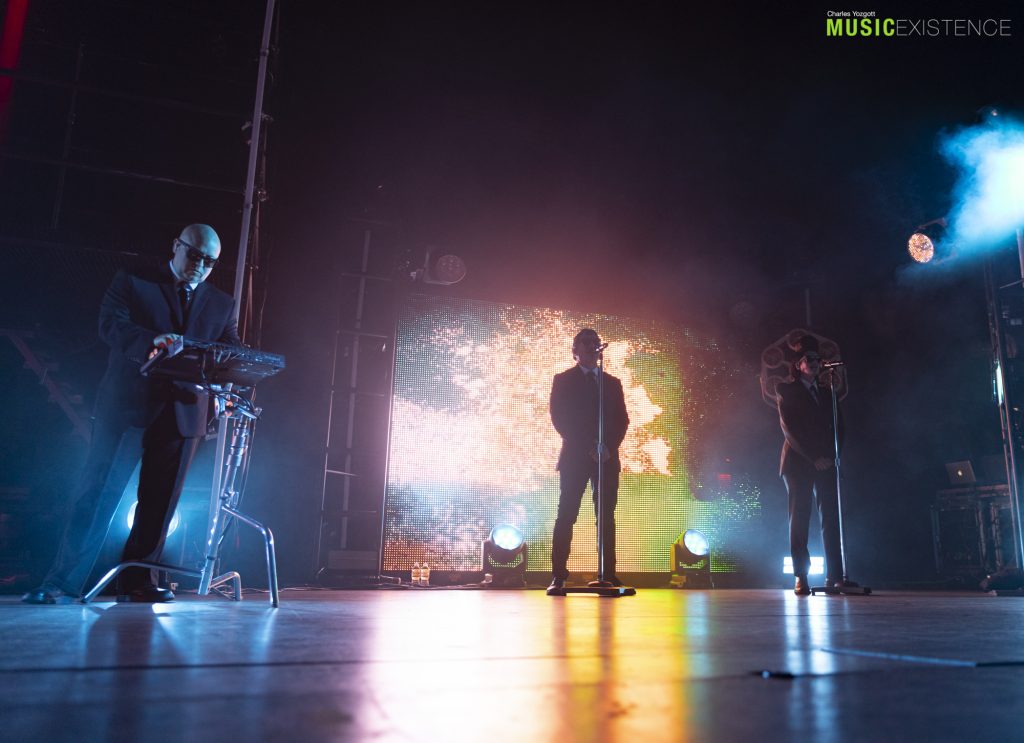 Dressed to impress, each band member has on a black suit with a white shirt and black tie while wearing Ray-Ban sunglasses. Maynard, aka "Dick Merkin", also wears some red lipstick and a black wig with white stripes through it while performing the songs throughout the night. Are these "agents" trying to tell us something about aliens being here and among us? Just before the second song started an audience member was caught using their phone and taken by 3 agents that came out of the side stage. All the band members started pointing and yelling "spam" as they new that this person was about to in big trouble. The next song played, "Postulous", had Dick and Carina up front and center standing with knees bent while grooving to the music. You could see Dick's red lips pronounce every word perfectly and the pure fun on his and Carina's face as they perform. The stage set up looked something like a warehouse construction site with 2 huge fans turning in the background, and a platform that all the band members traded being on top of it.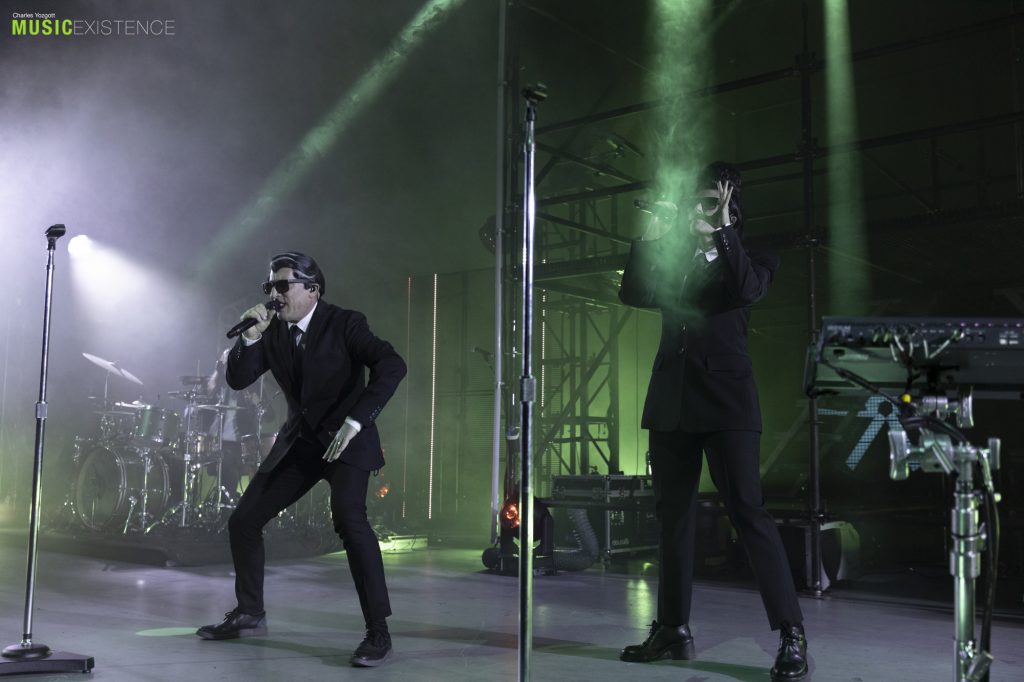 The night consisted of 3 acts and during these acts 3 aliens would come out during the songs and walk around the stage pestering the band members. On one occasion it looked like the creature from the lagoon was out there fishing for food. The first act was 8 songs, 7 of which were off of Existential Reckoning, with a fun remix of "Vagina Mine" which is off of Puscifer's first album in 2007. Between all the acts a video was played and Dick Merkin talked to the audience about aliens on earth cloning and duplicating famous people here. We are living among the clones and duplicates and one of them might be you. The second act gave us tracks like "Apocalyptical", "The Remedy", and a beautiful version of "The Humbling River" which is a fan favorite. The crowd cheered so loud when "The Humbling River" started that it almost seeded like the end of the show. Act 3 gave us another character that Maynard turns into, Billy D, and he was a bit tipsy. Tracks like "Bullet Train to Iowa" and "Conditions of My Parole" were performed perfectly and made a great conclusion to the night. The last song that was played Billy D let everyone take their phone out and record with the agreement that they wouldn't be turned into spam later on. This show was very unique and full of fun surprises. Puscifer knows how to put on a show and have fun with it. If you're a fan of Puscifer's music this is a must see show for you. There's still time to catch them on tour this summer so make sure you do!
Moodie Black
Billy Howerdel
Puscifer
Puscifer setlist:
Bread and Circus
Postulous
Fake Affront
The Underwhelming
Grey Area
Theorem
Vagina Mine
UPGrade
Apocalyptical
The Remedy
Personal Prometheus
A Singularity
The Humbling River
Bullet Train to Iowa
Flippant
Conditions of My Parole
Bedlamite
Remaining tour dates:
06/21 – Atlanta, GA @ Coca-Cola Roxy Theatre
06/22 – Durham, NC @ Durham Performing Arts Center
06/24 – Philadelphia, PA @ The Metropolitan Opera House
06/25 – Brooklyn, NY @ Kings Theatre
06/26 – Wallingford, CT @ Toyota Oakdale Theatre
06/28 – Boston, MA @ House of Blues
06/29 – Pittsburgh, PA @ Stage AE
07/01 – Rochester Hills, MI @ Meadow Brook Amphitheatre (Pavilion)
07/02 – Chicago, IL @ The Chicago Theatre
07/03 – St. Paul, MN @ Palace Theatre
07/05 – Omaha, NE @ The Admiral
07/06 – Denver, CO @ The Mission Ballroom
07/07 – Salt Lake City, UT @ Eccles Theater-Delta Performance Hall
07/09 – Portland, OR @ The Arlene Schnitzer Concert Hall
07/10 – Seattle, WA @ McCaw Hall