Death metal legends Cannibal Corpse have been on tour throughout the US recently and selling out just about every show. They brought death core veterans Whitecapel and the mighty Revocation, who happen to be a part of the Metal Blade family, and added Shadow Of Intent to round out this amazing lineup.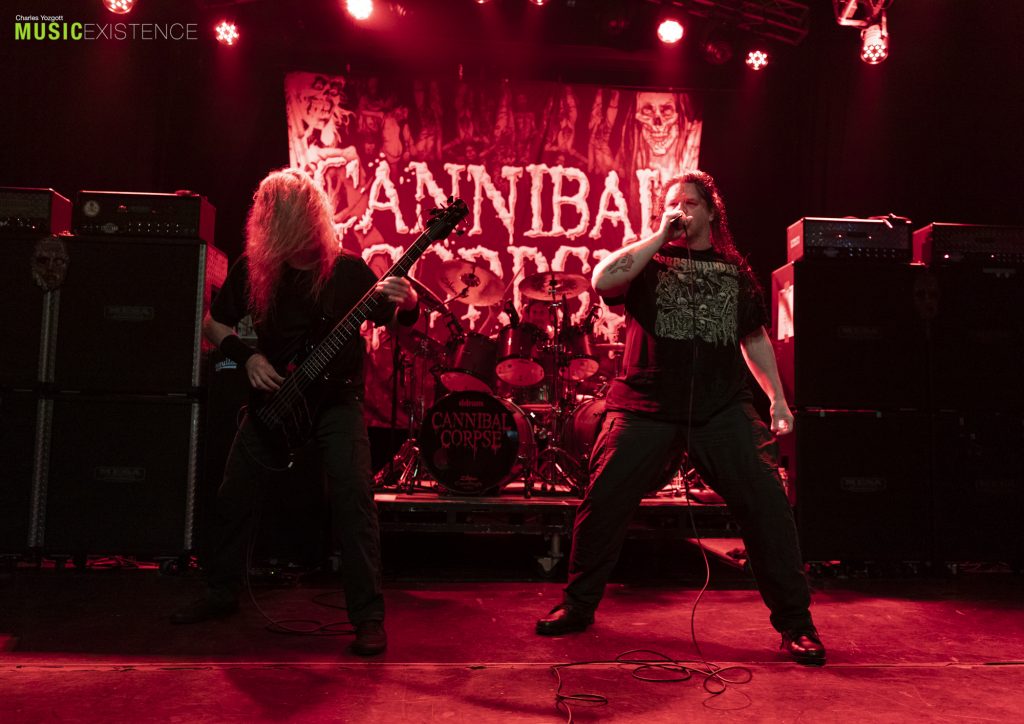 Opening the night was Hartford, Connecticut's very own melodic death metal band Shadow Of Intent. Fresh off their latest album Elegy this quartet got the mosh pit stated with their crunching riffs and extreme vocals. Ben Duerr's hair over his face and the low growl from his gut is a perfect mix with the fast picking of guitarist Chris Wiseman and bassist Andrew Monias. The double bass kicking through your chest is brought to you by their latest drummer Bryce Butler who didn't miss a single beat. These guys put it all into their set and it was noting short of a perfect start to the night of metal.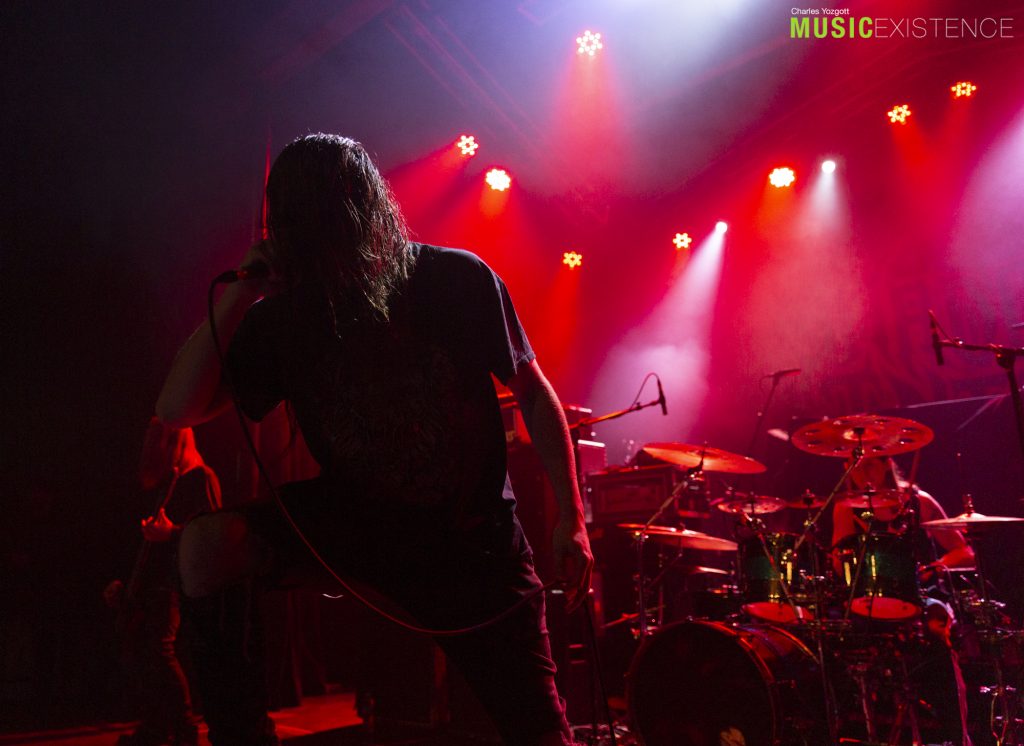 Revocation, hailing from Boston, Massachusetts, was next and melted people's faces off with their technical death metal sound. Lead guitar and vocalist David Davidson, who has been with the band from the beginning, makes it look easy while pulling double duties on stage. Guitarist Noah Young has joined them for this tour and it feels like he's been with them for a while seeing how well he performs with his new bandmates. Brett Bamberger on bass is always energetic and a man with many faces while performing. Drummer Ash Pearson keeps his other 3 bandmates on pace with his precise timing on the skins and sharp sound. Check out their latest album The Outer Ones and hopefully we'll get some new music in the near future.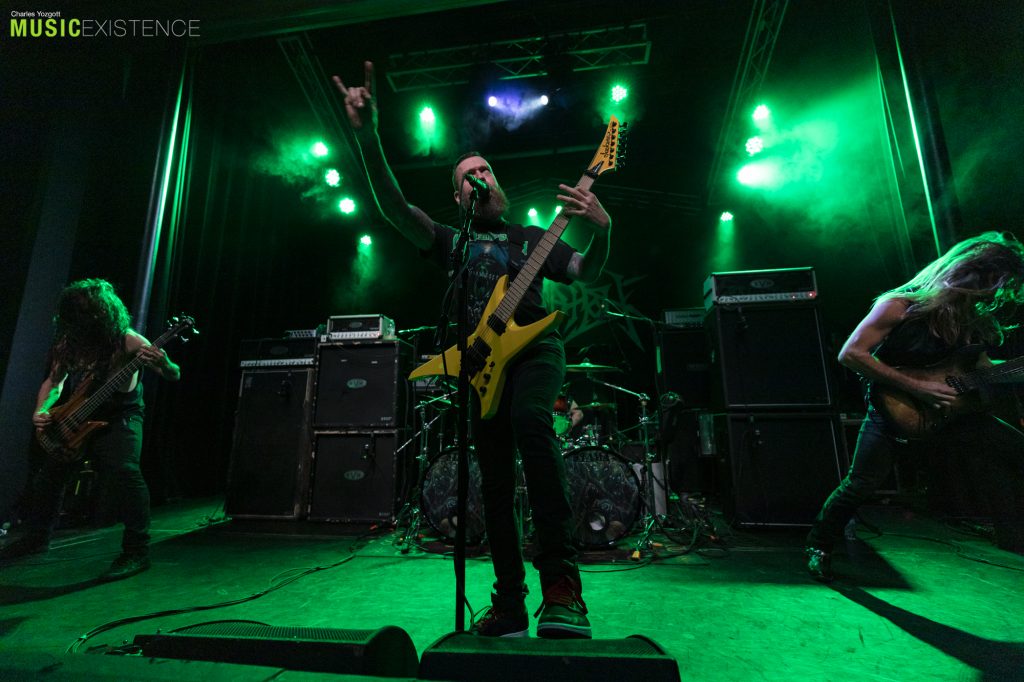 Deathcore giants Whitechapel walked on stage and started their set with "Brimstone" off The Valley which was a huge success for them and loved by all their fans. Phil Bozeman's brutal and distinctive growls are balanced out by the soothing and gentle clean singing he does which takes this band to another level. Playing songs from a few different albums, including their latest album Kin, these guys have fun on stage and continue to make incredible heavy music. Bassist Gabe Crisp providing the low end on the strings with force while all three amazing guitarist Ben Savage, Alex Wade, and Zach Householder give their own personal touch to the songs that make Whitechapel one of the biggest heavy bands around. Helping out on drums durning this tour is Brandon Zackey and he killed it like he's been doing it for years with them. The last few songs included a track "Prostatic Fluid Asphyxiation", which is off their debut album and was surprising to hear live but very much enjoyed by all. "This Is Exile" and "The Saw Is the Law" were played as well and it couldn't of been a better ending to their set.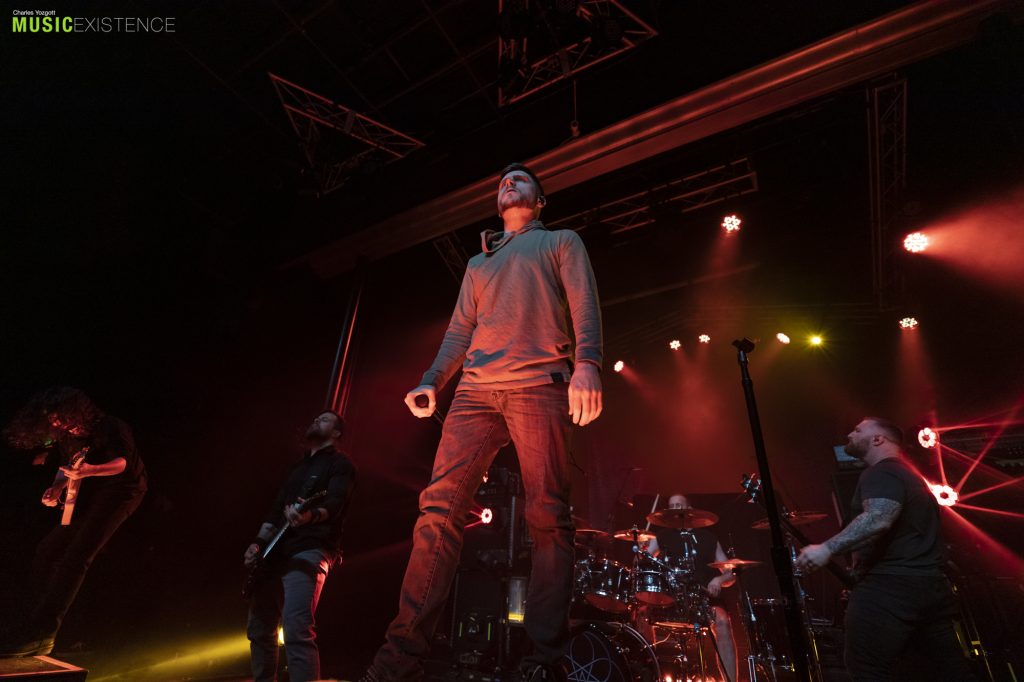 With the venue fully packed Cannibal Corpse walked on stage and was ready to make everyone's ears bleed. With chants of "F Chris Barnes" just before first song, you knew this crowd was ready for annihilation. Vocalist George "Corpsegrinder" Fisher just smiled as he heard the chants and you knew he was about to have a blast.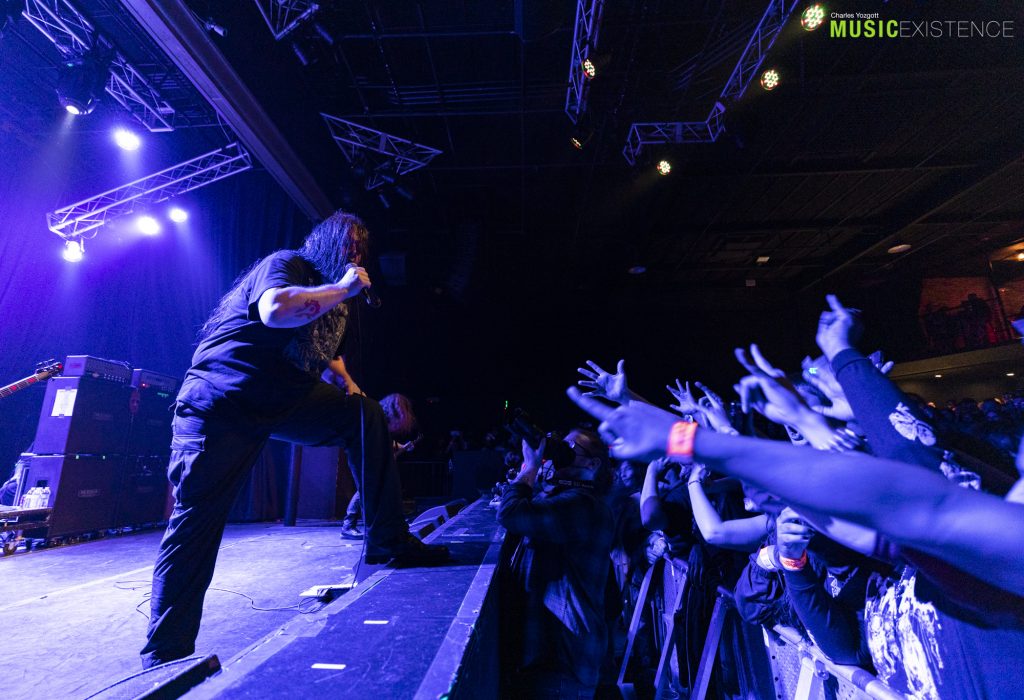 Starting their set with "The Time To Kill Is Now" off the 2006 album Kill was the perfect opener for the night. The audience went nuts and bodies started flying everywhere. The mosh pit was going off and people were crowd surfing over the front barricade while listening to what they love. "Scourge of Iron" was next off the 2012 album Torture followed by an offering off their latest album Violence Unimagined called "Inhumane Harvest" which was their first single from the album. These guys have been playing for 30 plus years and still bring the high energy every single night. Their 18 song set list included bits from their entire catalog including "Gutted", "I Cum Blood", and "Necrogenic Resurrection".
Ending the night with "Hammer Smashed Face" was all that any fan could asked for. The blistering guitars of Erik Rutan and Rob Barrett sounded amazing as bassist Alex Webster plucked his bass strings so elegantly. Drummer Paul Mazurkiewicz rounds out this line up and has a blast with those blast beats every night playing for the fans and doing what he loves. This tour only has a few dates left so make sure to check them out! All four of these bands make for on hell of a show and shouldn't be passed up next time they come to city near you!
Shadow Of Intent
Revocation
Whitechapel
Setlist:
Brimstone
Forgivness is Weakness
Black Bear
A Bloodsoaked Symphony
The Ones That Make Us
Our Endless War
Lost Boy
Prostatic Fluid Asphyxiation
This Is Exile
Let Me Burn
The Saw Is the Law
Cannibal Corpse
Setlist:
The Time To Kill Is Now
Scourge of Iron
Inhumane Harvest
Code of the Slashers
Fucked With a Knife
The Wretched Spawn
Gutted
Kill or Become
I Cum Blood
Evisceration Plague
Death Walking Terror
Necrogenic Resurrection
Condemnation Contagion
Unleashing the Bloodthirsty
Devoured by Vermin
A Skull Full of Maggots
Stripped, Raped and Strangled
Hammer Smashed Face
Remaing tour dates:
Mar. 19, 2022 – Amplified Live – Dallas, TX
Mar. 21, 2022 – Red Flag – St. Louis, MO
Mar. 22, 2022 – Mercury Ballroom – Louisville, KY
Mar. 23, 2022 – Iron City – Birmingham, AL
Mar. 25, 2022 – Jannus Live – St. Petersburg, FL
Mar. 26, 2022 – Revolution – Ft. Lauderdale, FL