Almost 2 years have gone by since Tool put a hiatus on their Fear Inculum North American Tour that was supposed to run through June of 2020. Their 6th show back this time around was at The Honda Center in Anaheim California and completely sold out. The 18,000 plus fans were in for a treat with an amazing light show and visuals that were going to pair perfectly with their epic songs.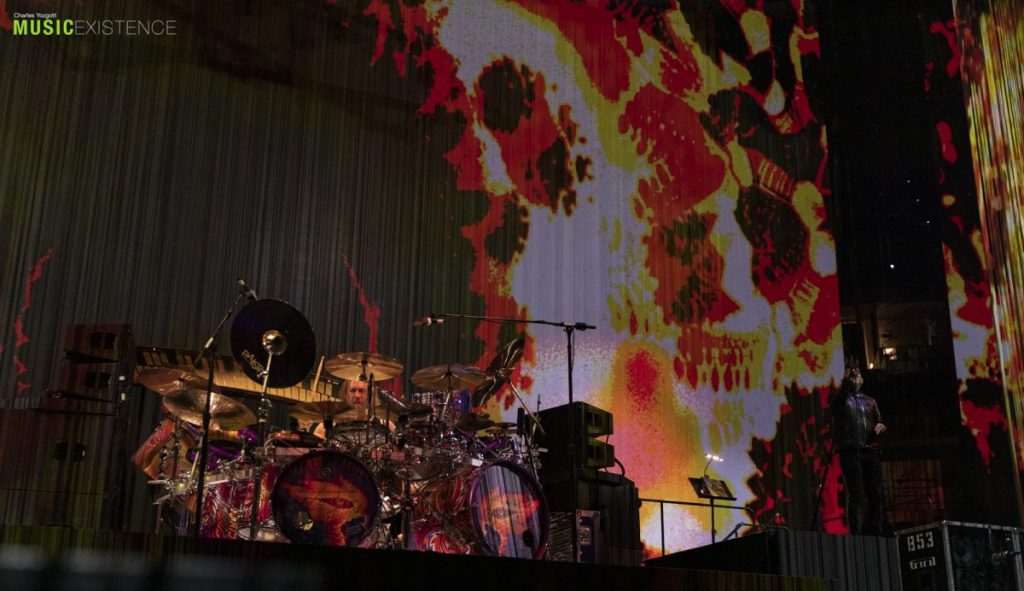 Blonde Redhead opened up the night with a few songs that helped the migration of Tool fans to their seats and getting fans pumped up for Tool. Blonde Redhead has been putting out music since the mid nineties and now opening for Tool has their music seeing a new life and support that should be there because of their talent. Not your typical hard rock opener but definitely worth it to check out and get to know them.
8:45 The lights went down and Tool's title track to their latest album "Fear Inculum" started and the sold out crowd went nuts. It got so loud in there that the beginning of the song could barely be heard. As soon as Tool's momentum picked up with the song the audience was in full participation and singing along to every word Maynard sang. As soon as Fear Inculum ended Maynard said hello and told everyone that "it's been too long". He also said that "a lot of things have changed but some have not, I smell marijuana." The crowed laughed and cheered because it definitely seemed hot boxed in there.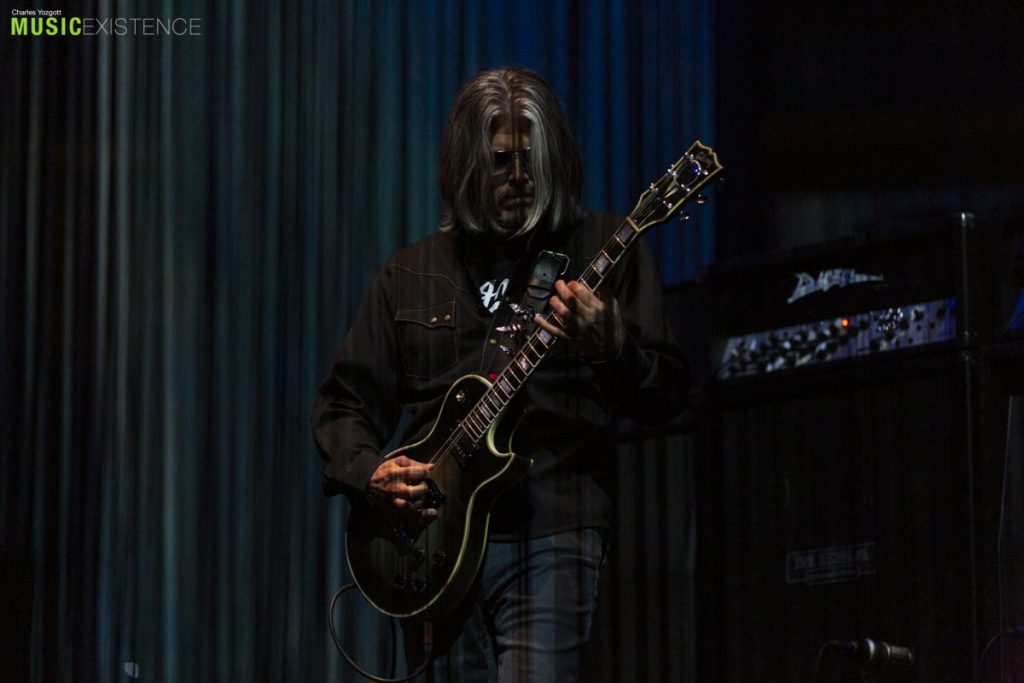 The next song was started by Justin hitting 4 notes followed by Maynard singing the opening lyrics that everyone knew. Opiate, off their debut EP with the same name, was just what was needed and everyone sang along. There was no floor general admission, only seats, but that didn't stop the fans from moving around and having a good time. The Pot and Pushit was next up and they were performed flawlessly, these guys have been practicing and you can tell. Pneuma, their second single off their latest album, ensued while a couple more hits from their significant album Lateralus provided some much needed nostalgia.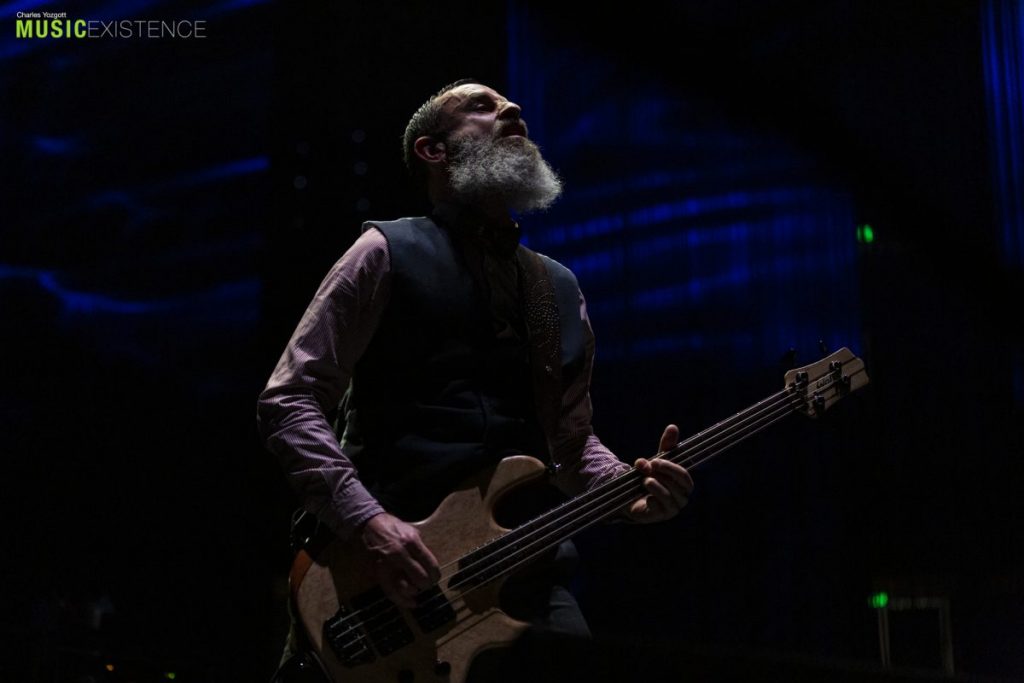 Far from their swan song of the night, Tool graced us with Descending and delivered a delightful impeccable rendition of their evolution in song writing. Fan favorite Hooker With A Penis was next and Maynard got a little creative with changing a few lyrics using more professional medical terms rather than the original lyrics. Fans loved it and pretty much everyone was belting out the last 3 words of the song that repeats 4 times. And then there was silence. 12 minutes started counting down on the jumbo screen behind all the instruments and we knew that an encore to stay for was about to happen.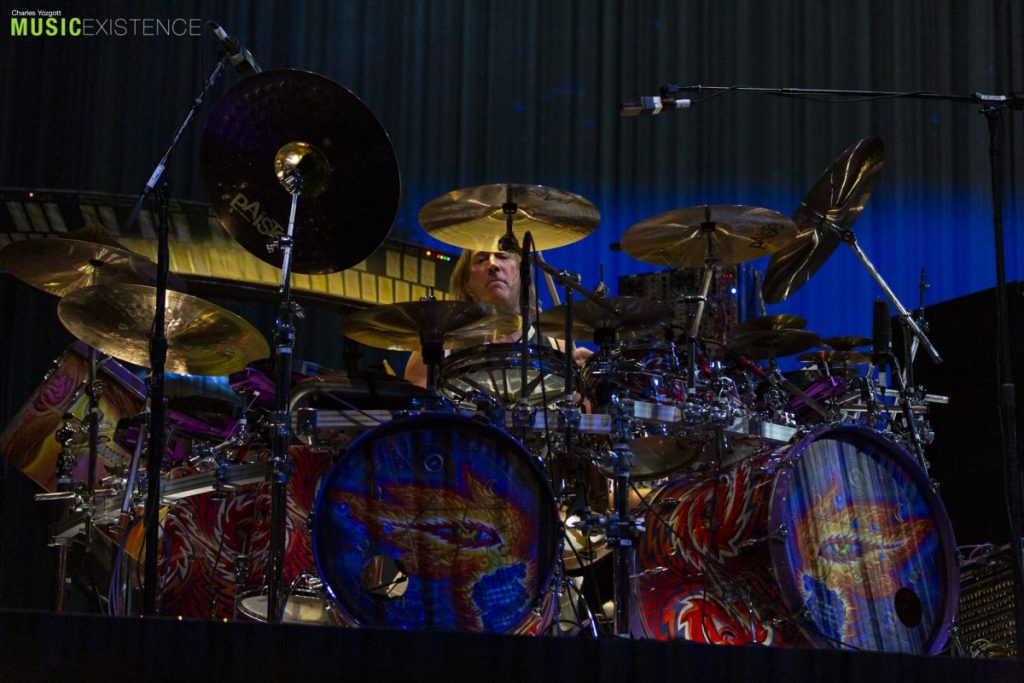 Danny Carey came out and started the instrumental track Chocolate Chip Trip, which is off their latest album, and performed it flawlessly. The preparation and timing that went into that piece was intense and just shows how Danny is one of the best drummers ever. Afterwards, something new with a Tool show was done. All 4 members were center stage sitting down in chairs and Danny had a guitar. Culling Voices started and the Honda Center went quiet. A bunch of confetti started falling from the ceiling, some with the latest logo and some with symbols, and the slow speed of it falling matched perfectly with the song. Maynard began his prodigious vocals and reminded us that he is also in the conversation of best vocalist of all time. The first half of the song was performed center stage while the second half had Danny going back to his drums and Maynard going back to his platforms next to Danny's drums while finishing in style.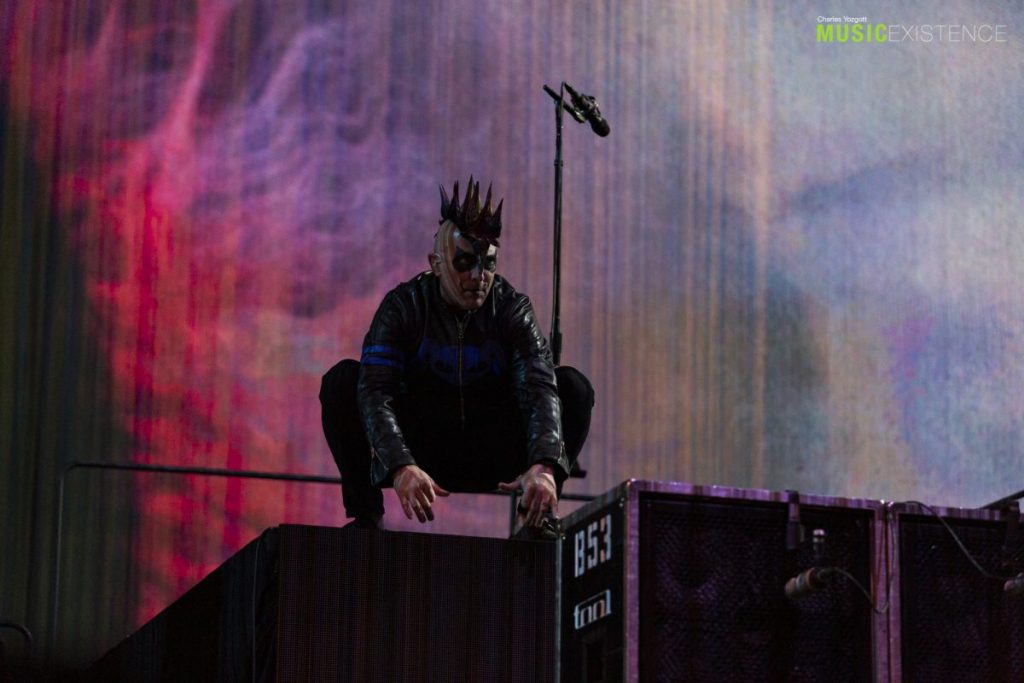 Maynard thanked everyone for coming out and gave us an In-N-Out story about his meal that consisted of a head of lettuce and ketchup and how he's trying to stay in shape revealing that he isn't 37 anymore. With more truth in his voice, he announced that in fact he had a double double animal style with no regrets. Next, with Maynards blessing, fans were allowed to use their phones and record or take photos for the last song. Invincible started and nearly everyone pulled out their phone to grab a piece of history. The 13 minute song was a perfect night cap for an extraordinary night.
Tool's second leg of their Fear Inoculum tour going on right now has 28 more dates in the U.S. before they head to Europe for a 17 date run. Do not miss this visual stunning tour that Tool has always been known for while sounding better than ever. Hopefully we'll get some new music soon??
Remaining tour dates:
January 25  Salt Lake City, UT  Maverik Center
January 27  Denver, CO  Ball Arena
January 28 Colorado Springs, CO Broadmoor World Arena
January 30  Tulsa, OK  BOK Center
January 31  Dallas, TX  American Airlines Center
February 2  San Antonio, TX  AT&T Center
February 4  Houston, TX  Toyota Center
February 5  New Orleans, LA  Smoothie King Center
February 8  Orlando, FL  Amway Center
February 9  Tampa, FL  Amalie Arena
February 10  Miami, FL  FTX Arena
February 19  Boston, MA  TD Garden
February 20  Philadelphia, PA  Wells Fargo Center
February 22  Washington, DC  Capital One Arena
February 23  Belmont Park, NY  UBS Arena
February 26  Newark, NJ  Prudential Center
February 27  Buffalo, NY  KeyBank Center
March 1  Pittsburgh, PA  PPG Paints Arena
March 3  Detroit, MI  Little Caesars Arena
March 4  Louisville, KY  KFC Yum! Center
March 6  Columbus, OH  Nationwide Arena
March 8  Grand Rapids, MI  Van Andel Arena
March 10  Chicago, IL  United Center
March 12  Omaha, NE  CHI Health Center Arena
March 13  Minneapolis, MN  Target Center
March 15  Kansas City, MO  T-Mobile Center
March 17  Moline, IL  TaxSlayer Center
March 18  St. Louis, MO  Enterprise Center
March 20  Cleveland, OH  Rocket Mortgage FieldHouse
Tool 2022 European tour dates:
April 23  Copenhagen, DK  Royal Arena
April 25  Oslo, NO  Spektrum
April 26  Stockholm, SE  Avicii Arena
April 28  Hamburg, DE  Barclaycard Arena
April 29  Frankfurt, DE  Festhalle
May 2  Manchester, UK  AO Arena Manchester
May 4  Birmingham, UK  Resorts World Arena
May 6  Dublin, IE  3Arena
May 9  London, UK  The O2 Arena
May 12  Paris, FR  AccorHotels Arena
May 13  Antwerp, BE  Sportpaleis
May 15  Berlin, DE  Mercedes-Benz Arena
May 17  Cologne, DE  Lanxess Arena
May 19  Amsterdam, NL  Ziggo Dome
May 21  Krakow, PL  Tauron Arena
May 23  Prague, CZ  O2 Arena
May 24  Budapest, HU SportAréna
Tool setlist:
Fear Inoculum
Opiate
The Pot
Pushit
Pneuma
The Grudge
Eon Blue Apocalypse
The Patient
Descending
Hooker With A Penis
Chocolate Chip Trip
Culling Voices
Invincible