The Aftershock 2021 lineup is set and the festival in Sacramento, California is sold out for the 6th year running. The Misfits are headlining Saturday night, replacing My Chemical Romance, while Metallica will headline 2 nights Friday and Sunday. A 4th night is added, Thursday 10/7, with Limp Bizkit headlining and kicking off the weekend.
Newly added artist that round out the line up are as follows:
Dropkick Murphys, In This Moment, Anti-flag, August Burns Red, Black Map, Blame My Youth, All Good Things, Tempt, OXYMORRONS, & Mudvayne.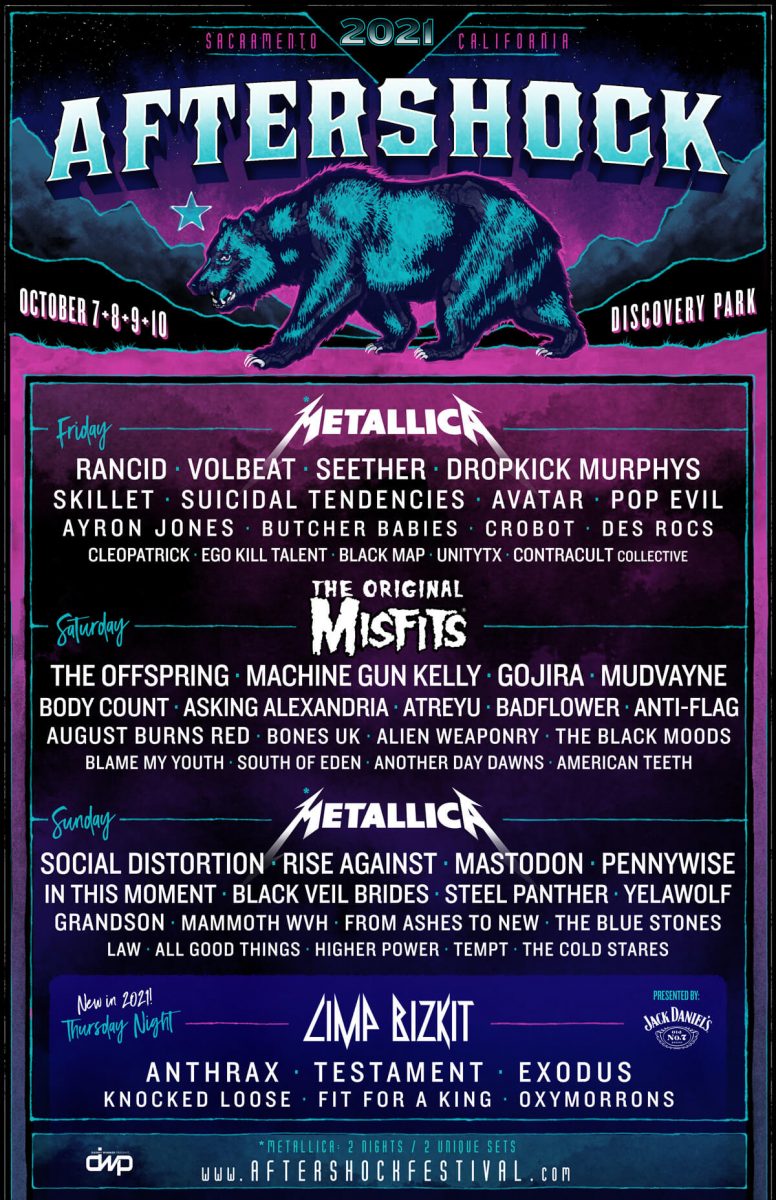 More information can be found aftershockfestival.com and dannywimmerpresents.com