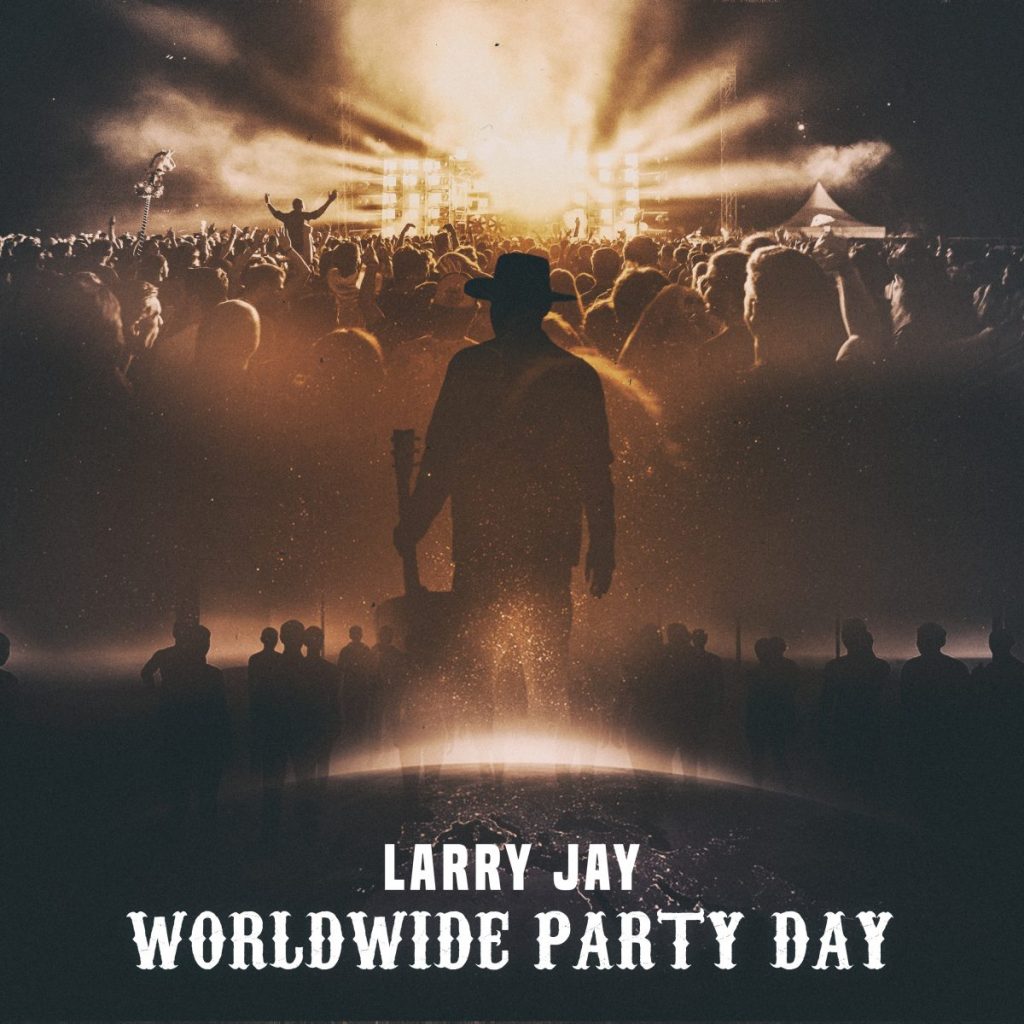 Like the rest of us, award-winning country-pop singer and songwriter Larry Jay is tired of being confined in a single spot and wants to get out and have some fun again. After blessing fans at the beginning of the year with the lighthearted single Two New Girlfriends, he has decided to break his silence with another uplifting and feel-good track, Worldwide Party Day.
As the name insinuates, Worldwide Party Day is a song whose central theme is fun and making merry. The song has a celebratory aura that is elevated by the euphonious melody produced by its vibrant, high-energy instrumentals. While the instruments used in the music are very pronounced and dominant, Jay's silvery voice pierces through their musical layers and sits nicely atop them, creating a pleasant, harmonious ensemble.
In his signature manner, Larry is intentional and objective with his lyrics. He expresses his thoughts without holding them back. In Worldwide Party Day, Jay does not in the least bit shy away from revealing that he's had enough of the restrictions. In the opening lines of the song, Larry says, "We all want to get out, not stay at home, I can't wait for summer 2021, the virus got me once, but now I want to have some fun."
In the song's infectious hook, he sings of how once we are all free to go out, "Everyone in every town, we'll get up off the seat and get on down, gonna dance all night by the neon moon." Larry's contained excitement is palpable in his lyrics, and you can't help but be infused with the same positive energy as you listen to this wonderful country song. Larry is an immensely optimistic soul, and this quality is part of the charm that endears him to fans.
Worldwide Party Day is guaranteed to be a fan favorite not only because of its musical quality but also due to the fact that Larry voices the exact sentiments of millions of people across the world in his lyrics. Everyone wants to go out and have a good time again. People want to hug, dance, and celebrate together without having to maintain social distance and mask their faces. As Larry aptly sums it up in the song, once all these restrictions are over, "One thing I think we all should do is celebrate." And the award for the best ambassador of positivity and good cheer goes to…you know who deserves it.
–Kenneth DuJour