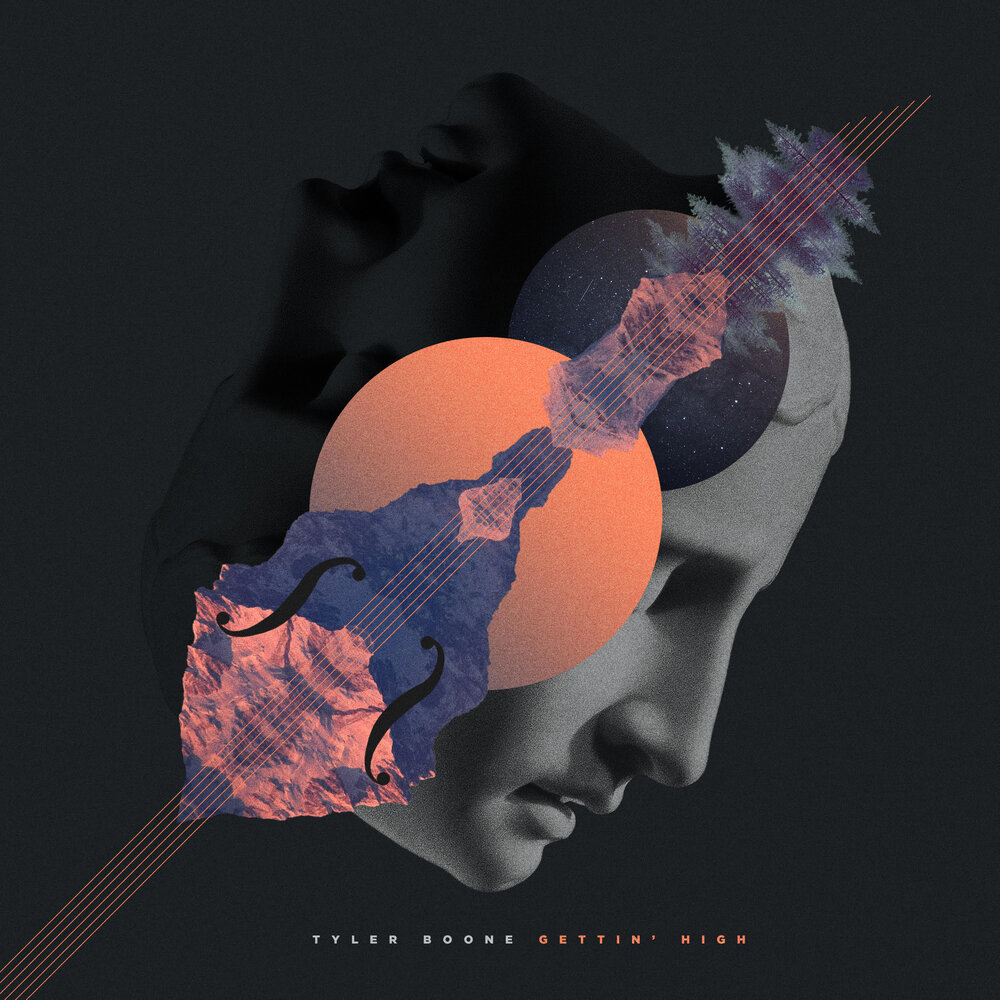 What do you get when you mix a bourbon entrepreneur and an exciting Americana rock musician? You bet Tyler Boone. Under the radar for some, but it seems like he's caught the eye of many in the music industry the past few years while supporting Sheryl Crow, The Avett Brothers, The Revivalists and a bevy of others. Boone's autobiographical single "I'm Gettin' High" via Antifragile Music is distinctively Americana roots rock at its finest.
URL: http://www.tylerboonemusic.com/home
Boone, who hails from Charleston, S.C., spends a great deal of time in Los Angeles. He's a Taylor Guitar endorsed musician, joining an elite group that includes Ben Harper, Zac Brown Band, Jason Mraz and Jewell, among others. The timbre in the Taylor Guitar is just the application needed to enhance Boone's emerging sound. He helped found the Charleston Songwriter's Festival and co-created artist services company, Artist Formula. Outside of music, Boone created Boone's Bourbon, a brand available in nine states and online in 38 states.
"Gettin' High" is not what you think it is. It's better. The music bed is haunting, as if to create a narrative of rising from darkness. Light and success is attainable, the listener feels as if they were racing and chasing down the dream. The guitar tone is heavy, but not oppressive. The percussion hovers, with crisp cymbal movement, gravitating towards the vocals and bass guitar. A presumed Hammond organ electrifies, shifting some of the focus to its slightly macabre sonic push. Boone's vocals emerge melodically, a Southern rocker version of Ghost's Tobias Forge. He really dowses the listener in a rhythm guitar and key texturing. The listener is never confined into shapes or genres, rather, the listener is expressively reaching the same heights as the protagonist in Boone's telling.
Lyrically the words offer a different taste to the typical pump-up song. I won't go down, shine a light on me, keep on reaching high, cuz I'm getting' high, Boone sings, his voice hitting a higher note on the tail end. I have never met no, I have never said no here, is repeated. One interesting thing about these twin lines is the meaning; is Boone saying he agrees to everything and always looks on the positive side of things? Is it the improv mantra of "yes and" or is he talking about he's put in his dues and accrued years of elbow grease and he's ready for his time. 29 and I'm knocking on 30, he sings, as to establish that he's not backing down. It's only up from this point forward. I think he's telling himself, reassuring himself he's going to make it happen.
Overall, "Gettin' High" is a dose of Americana rock that pushes boundaries. Boone's track is a harbinger for what's to come and it's going to be damn great to hear more from this artist. As the dramatic guitar heights are reached, Boone creates an intimate vibe, to which listeners can cling. No stopping him now, Tyler Boone's musical career is deserving of every spotlight.
Brent Musgrave