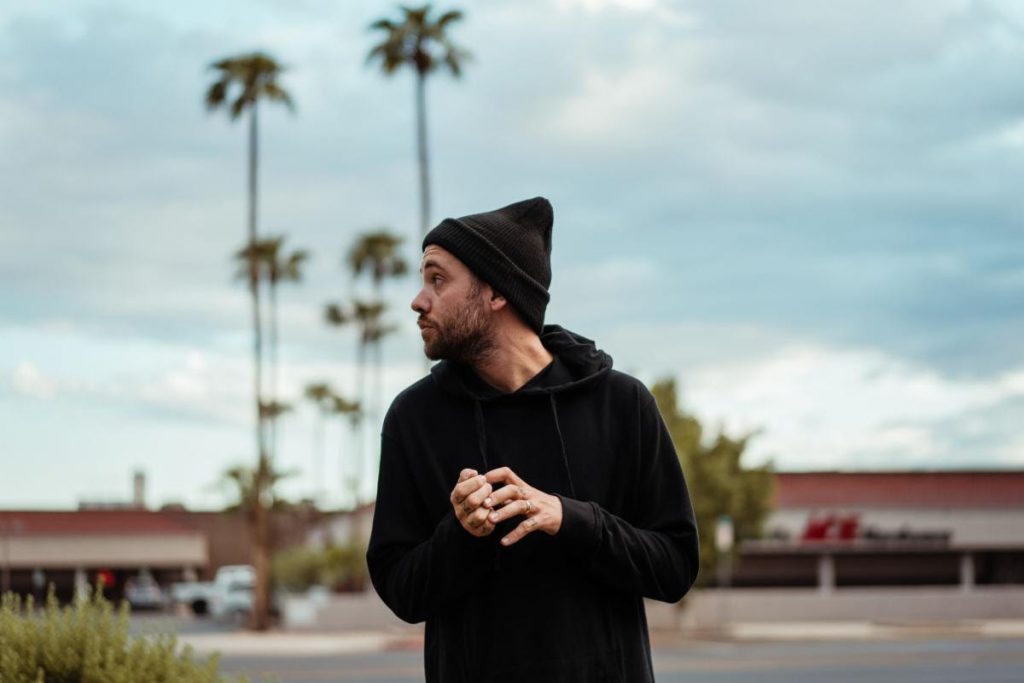 Devotion. While he may not actually sing that word in the album Radio Cowboy, equestrian and prolific country music singer/songwriter Rob Georg embodies this character trait. He's undeniably devoted to his craft and to his horses. The love he has for the land, relationships and his animals is a touching story in the 15-track Radio Cowboy.
According to his official press release, although living in Germany, Georg dreamed of making a record in Nashville. This bucket list item came to fruition when he was able to parley his work with his horses (he's a real, honest to heaven cowboy that does what's called cutting horses). Produced by Kristin K. Smith, Radio Cowboy starts out of the gate with the tale (assuming it's first-hand experience) of a singer slinging his music to radio stations across the country, trying to get his songs played. It's a bright song, with an upbeat tempo and Georg's vocals really hit the mark. He's a bit of a middle-of-the-road singer in this particular track, with his range right where it needs to be.
With 15 songs, the listener really gets a chance to settle in with Georg's personality. I think he makes the most impact with songs like "This Aint My First Rodeo" but even more sore in the more sentimental songs like "Carry The Wind". This is a tear-jerker and his words about the passing of a beloved horse stick like a lump in your throat. The lyrics "I watched him break into a run, then every rodeo we ever won came flooding back, I grinned from ear to ear. A horse like that comes along once in a lifetime" are a real gut punch.
BANDCAMP: https://robgeorg.bandcamp.com/album/radio-cowboy
He continues the equestrian and animal theme with the songs "Push That Horn", "My Family's Got Fur" and "Beast of Steel". He's not a one-note singer/songwriter and his song "Ghost" has this hauntingly beautiful steel guitar pedal that just reminds the listener of traditional country music and its power. That steel guitar sound is powerful stuff.
"Dust" is also a definite standout. It starts out very rocking and he's singing about being a cowboy, but the guitar riffs make lots of great noise. "This life is hard, I'm not gonna lie, but cowboys don't cry" is fun to sing-a-long.
 The only song I didn't enjoy as much as I thought I would is "When I Make It Home For Christmas". It's good, but maybe I just wasn't in the sentimental mood. Hard to say. I will say, though, it's well-written and the military community will no doubt embrace this heartfelt effort.
 Overall, Radio Cowboy checks many boxes to a country music fan's wish list. Even more so, I think fans of pop music will also find that they enjoy Georg's point-of-view and his tremendously sincere songwriting. The music beds are stirring and he's more than competent on the guitar. He's a true storyteller. I found myself rooting for him as the album went along, with each song I felt like I knew him as a person. As a friend. Isn't that the mark of a great songwriter – to know him or her through their music?
Loren Sperry