---
Grammy-nominated artist, songwriter, producer, and multi-instrumentalist Cisco Adler has announced his forthcoming album Hippieland, out June 14th via his label Bananabeat Records. Today, Cisco also released the first visual introduction to Hippieland with the new music video for lead single, "Somethin' More." Shot as a day-in-the-life, the video mirrors the song's relaxed, bright melody and Cisco's barefoot and fancy free vibe as it focuses on the simplicity of life. "Somethin' More," which features back-up vocals from Mike Posner and Cody Simpson, is the first taste of Cisco's new music and acts as a sweet reminder that it's okay to want more than we have as long as we can be thankful for having what we need.
To pre-order Hippieland and receive an instant download of "Somethin' More" click HERE.
Cisco Adler welcomes you to Hippieland, the start of a new artist chapter, uncovering the core of who he is as a music man – one with freedom of expression, freedom of self, and freedom from inhibitions. "Hippieland is a state of mind. A place I choose to reside in all the time," shares Cisco. "I am constantly counting my blessings and smiling in the rain. The rain can be as beautiful as the sun and even more fun to dance in." Holing up at his seaside Bananabeat Studios in Malibu, he personally wrote and produced the entire album in addition to performing vocals, acoustic, bass, and drums with collaborator Martin Estrada on electric guitar. The album is a snapshot of Cisco's essence while allowing him to speak his truth as an artist in music and life from the carefree "Sunday Vibe" featuring Jamtown cohort G. Love to surf-rocking swagger track "High Tide Again" and the blissfully sweet "Everyday Love" to the stripped down, live performance of "Limousine Driver" which finds Cisco with just his guitar and a song.
Cisco Adler will be bringing his California-kissed, roots-tinged indie-pop to major cities across the country with a run of select dates this Spring, where he will be performing brand new material. Beginning April 27th in New York City, Cisco will make stops in DC, Chicago, Denver and Los Angeles before wrapping on May 31st in San Francisco. Tickets are on sale now at www.ciscoadler.org.
As a genre-hopping creative, Cisco Adler has built a celebrated career working across the entertainment industry in many roles, but it is his own artistry that provides the most personal glimpse into Cisco. His teen years spent as a hip-hop head serve as the basis for his rap-like lyrical inspiration and growing up in between the canyons and beaches of Malibu and Maui is the backdrop that frames his perspective and voice. Cisco Adler sounds like a summer day in California with catchy hooks, clever lyrics and breezy melodies that continue to connect with a worldwide community of fans.
Hippieland album art: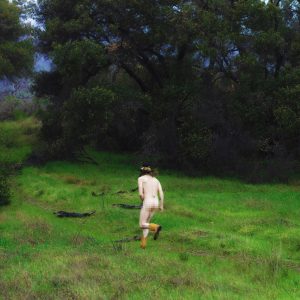 Hippieland track listing:
1. Hippieland Intro (Come On In)
2. Hippie Dance
3. High Tide Again
4. Somethin' More
5. Sunday Vibe ft. G Love
6. Everyday Love
7. Bumble Bee ft. Samson
8. Party In The Bed
9. Limousine Driver (Live from Hippieland)
Cisco Adler 2019 Tour Dates:
April 27 New York, NY @ Mercury Lounge
May 3 Denver, CO @ Ophelia's
May 5 Los Angeles, CA @ The Roxy
May 31 San Francisco, CA @ The Independent