Despite its surprising recovery on a mainstream scale, 2017 proved another bittersweet year for rock, including the loss of both long-established and burgeoning talent. Nonetheless, the underground has not only kept rock's presence afloat; it spreads through means that surpass the confines of traditional media, while reaching its listeners to an especially poignant degree. Whether through lyrics, riffs, noise – or a combination of the three – something of unexpected caliber is always around the corner.
Regardless of critical acclaim, the artists on this list have resonated with me in their own unique ways, both through the sounds created and stories told. Some are rooted in the past and are now receiving their shares, while others are swept with only the future in mind. Ultimately, these artists have merit.
Castle Black – Trapped Under All You Know (Released August 18)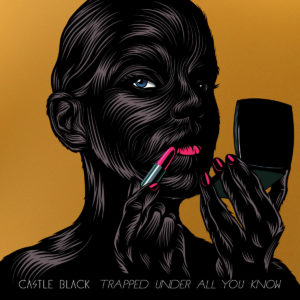 Castle Black's weighty fuzz tones and rough life anecdotes define New York indie grit. Their musicianship experienced a turning point on this EP, given the integration of Lisa Low on bass. Rather than play conventional bass lines that mimic the main guitar melody, she chooses those that harmonize and complement singer/guitarist Leigh Celent, with whom she'd worked around four years prior. The trio's overall chemistry is rounded out by Matthew Bronner's thud-worthy percussion, making the EP a concise, and all the more distinct follow-up.
Highlight track: "Seeing in Blue"
Blonde Roses – Hell or High Water (Released April 28)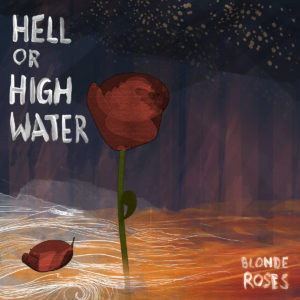 Blonde Roses formed from the ashes of The Wooden Wings, a blues-tinged grunge pop outfit who were a fringe presence on the New Orleans scene nearly a decade prior. Following the exit of founding member Cherie LeJune, the newly-christened Blonde Roses debuted "Bullet," which solidified the shift between names, in July of last year. The resulting EP, Hell or High Water, released the next spring, has the single rightfully placed at the start, which initiates the concept of a heart-torn woman on the path toward self-destruction. The identity remains intact, but the journey has only begun.
Highlight track: "Bullet"
Static Tension – Out of Reach (Released January 6)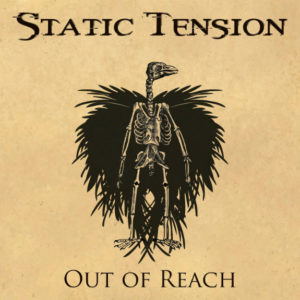 Cincinnati's Static Tension was born out of a 1999 release, Paint by Number, which signaled the coining of the band name by founding guitarist Greg Blachman. The original band ceased activity around 2001, only to be reinvigorated nearly a decade and a half later, lead vocalist Rob Rom taking the reins. Out of Reach promptly resumed the band's career at the start of 2017, featuring a style they deem progressive grunge. While longtime devotees of Alice In Chains, the quartet also channels the melodies of seldom-highlighted 90s indie rock, built on a seasoned psychedelic foundation.
Highlight track: "Faith to Fault"
Shadow Brother – Delta of Time (Released February 17)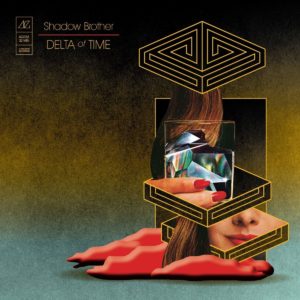 Delta of Time's release solidified the ethics of multifaceted brothers Jake and Toby Vest. Under the fitting Shadow Brother moniker, the two collaborated with Jeff Schmidtke long distance across three separate states – Toby in Memphis, Jake in NYC, and Jeff in New Orleans. The resulting post-punk/new wave inspired follow up to their eponymous debut showcased a fresh stylistic palette, justifying the efficiency of a file-based recording process while handling a slew of other productions.
Highlight track: "Delta of Time"
Lea Porcelain – Hymns to the Night (Released June 16)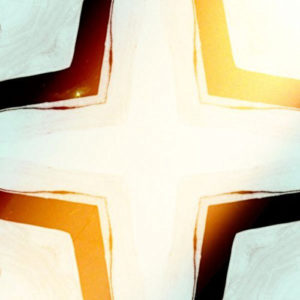 "
At the apex of two successful music careers, German wavers Lea Porcelain demonstrated that their path was far from over. The chemistry between members Julien Bracht and Markus Nikolaus was such that, mere hours into their first in-person session, this newfound synth-heavy project became their full-time effort. Although some singles were put out prior to the release of Hymns, it is their placement within the album that fully enhances its presentation.
Highlight track: "Out Is In"
Russ Carrick – Tense Present (Released October 9)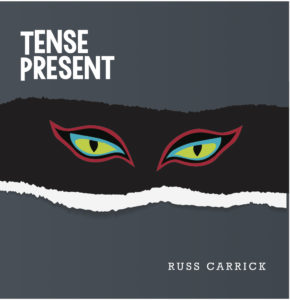 A devotee of 80s college rock and 90s dirge, Russ Carrick makes both elements work exceptionally. Tense Present, his sophomore effort, sees them integrated in a progressing hybrid as part of a trilogy (the first, Mix Tape History, representing the past, the third from a future perspective). Its production values feel both familiar and fresh; they are encapsulated by veteran Emerson Torrey (The Rain Dogs, The Schemers) on lead guitar and up-and-coming Quinn Watters on rhythm. The finished product thus sounds like what's possible from both spectrums – rough around the edges, with a clean and well-rounded center.
Highlight track: "Suns Gotta Shine"
The Persian Leaps – Bicycle Face (Released September 22)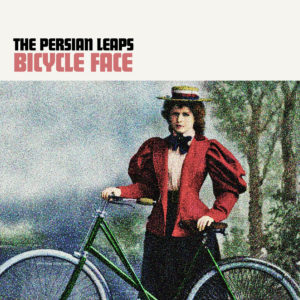 Back in college, singer-guitarist Drew Forsberg scribbled "The Persian Leaps" on his Greek Archaeology textbook, hoping to one day form a band under that name. His ambition was finally realized in 2012, once joining up with drummer Michael McCloskey. Bicycle Face, the last in a five-EP output over five years, continues a stellar channeling of power pop acts Teenage Fanclub and Guided by Voices, and proves the band's best crafted overall.
Highlight track: "Even Less"
Steven J Vertun – Ghost, Shadow and Sun (Released February 3)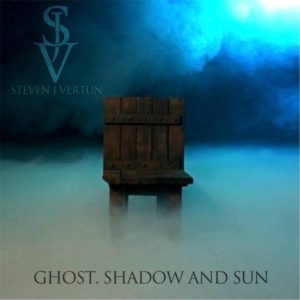 After cutting teeth with his band Eye Savant, Steven J Vertun found it essential to branch out on his own. At first listen, the scope of influences that comprise his solo album might come off as a hard-rocking spirit howling at a saturated digital age. However, further on, the meaning of the album's title becomes increasingly clear. What starts out as a lost, forgotten soul, manages to be more often seen, to the point of shining in its true form.
Highlight track: "Radio"
Edward Rogers – TV Generation (Released June 9)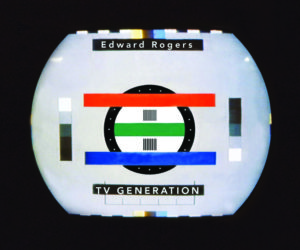 Britain-bred, New York-based Edward Rogers has flourished in his musical pursuits for well over three decades. When a subway accident in 1985 left him without a right arm and leg below the knee, such an incident only pushed him further into his craft. Rogers would then collaborate alongside icons of alternative music production, from Jeff Blythe to Marty Wilson-Piper.
TV Generation marks his seventh solo endeavor, and the amount of attention to its identity speaks volumes. Sonic shades of punk, indie rock and folk fluctuate throughout the album, while providing insight of an era that thrived, died, and seems to be rising again.
Highlight track: "TV Generation"
Dan Croll – Emerging Adulthood (Released July 21)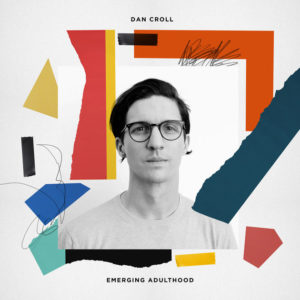 In a relatively short initial run, Liverpool, England's Dan Croll experienced substantial success. The release of his debut album brought him an appearance on Jimmy Kimmel along with a dent in the top twenty of Heatseekers. This was despite receiving lukewarm reviews for its apparent lack of direction, while their positivity alluded to its experimental tendencies. In contrast, Emerging Adulthood demonstrates all-around improvement; that difference, though, is night and day. From the opening lines of the first track and onward, the album's hook factor is almost immediate. Add an excellently paced growing pains-centered narrative set to vivid sonic fields of post-punk and dreampop, and it becomes a milestone in the truest sense of the term.
Highlight track: "One of Us"