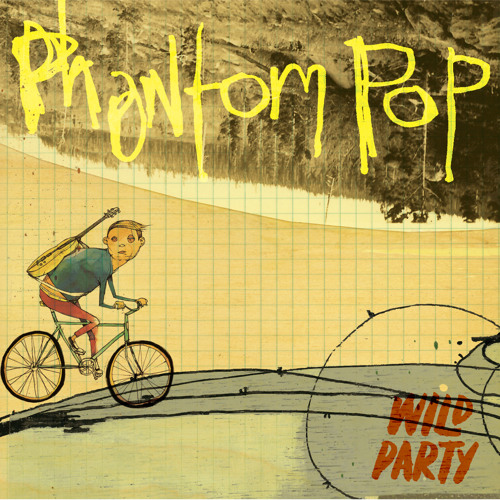 On the 7th of October, indie pop group Wild Party released their long awaited album Phantom Pop. The Texas-based pop rock group posted their first single "When I Get Older" way back in January of 2013, followed by a second single "Outright." Now, over a year later, their full album Phantom Pop is presented to the public. The album is a lighthearted experience with catchy beats and synth lines throughout the entire album. Front man Lincoln Kreifels sings about life, money, truth and love, giving Phantom Pop an interesting meaning behind each contagious track.
At first the album came across as monotonous and seemed like each song was too similar to the last. But after more digestion, I began to see the value in each track individually. The upbeat sound is similar to Jukebox the Ghost, but although the songs are quality, I feel like most of them won't stand the test of time. The album is very breezy and light, which makes for sure entertainment, but only temporarily. Although song composition is great, the bands sound is nothing groundbreaking to the pop rock scene, and I'd love to see Lincoln Kreifels experiment with some different vocals and stretch limits. That being said, I think the band has a bright future and I look forward to their next release.
The album is like a bouquet of balloons; floaty, bright, all the same shape, but a variety of colors. They're tethered to the ground by some meaningful lyrics. The collection is fun, dance-y and overall a good time. If you're on the west coast, you should definitely try to catch the end of their tour!