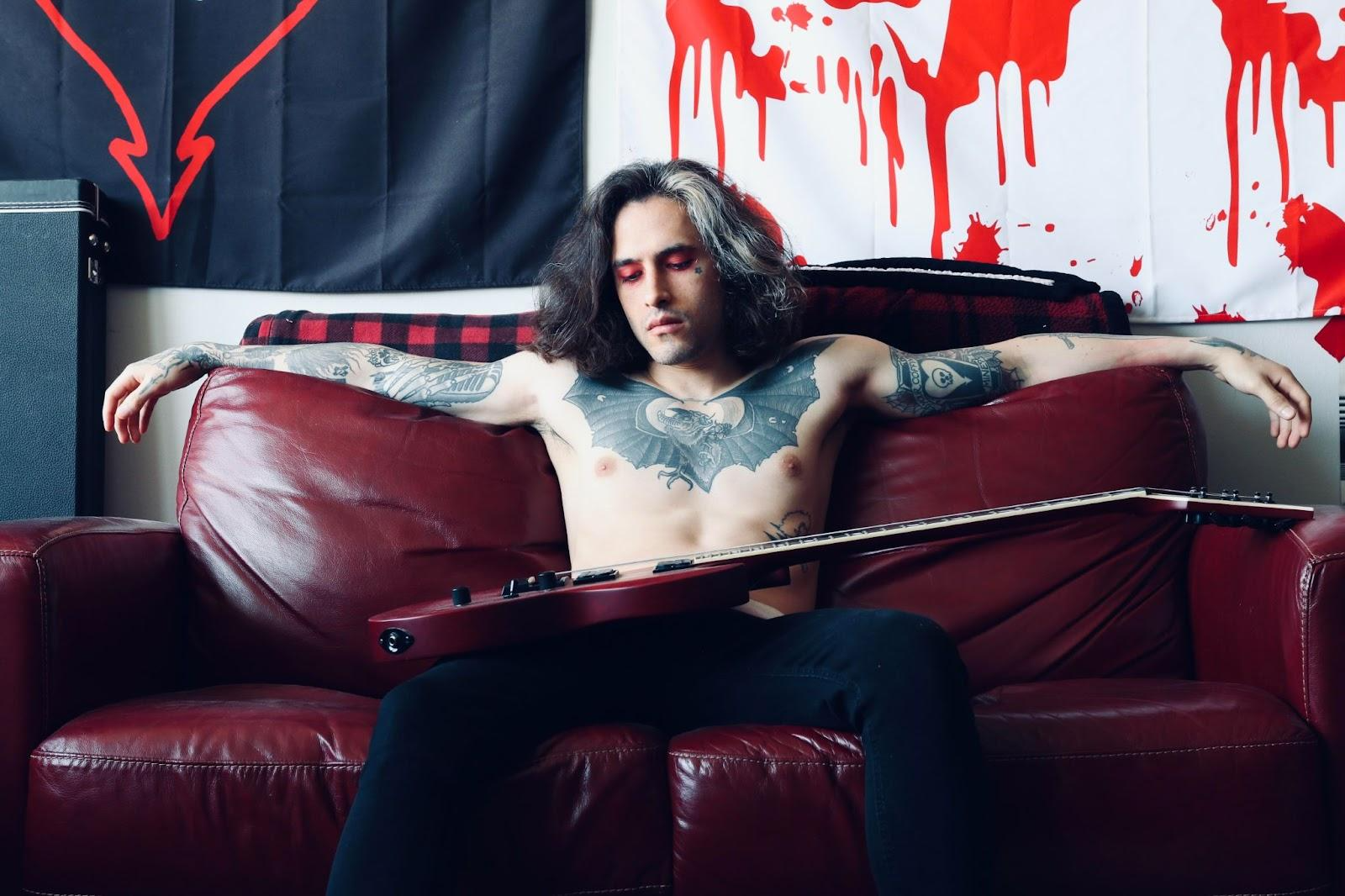 Listen to "Like A Hell-Bat" HERE
Blending pop punk, post-hardcore, and rock, Chicago-based solo artist Jack Valentine released his second standalone single "Like A Hell-Bat." 
Mixed and mastered by Steve Sopchak with Quentin Ronsick on the percussion and John Fitzgerald drum tracking, "Like A Hell-Bat" is a story of coming home to your lover after not only years apart but years spent in hell. Opening the chorus with, "I hope that we still see each other/Same as we used to be/from a lifetime ago" Jack Valentine effortlessly hits on the themes of feeling unlovable, broken, and scarred.
"'Like A Hell-Bat' is about returning to an old lover after spending many years in hell," Jack Valentine shares. "It's about feeling nervous to see them again because you're not how they remember you. You're a damaged and dangerous person these days; someone they possibly can't love the same anymore."
Last October, Jack Valentine dropped his debut single "Slow Burn" ft. Baby Goth, which follows the dark romance of a dead rockstar speaking to his girlfriend through an Ouija board on Halloween. While we don't have a video just yet for "Like A Hell-Bat," if the "Slow Burn" video is any indication, the next visuals will be on the goth romance playlist of our dreams. 
ABOUT JACK VALENTINE:
Chicago-based Jack Valentine faced a life-altering event when he encountered a near death experience at a party at the age of 19. Saved by the quick thinking and skills of a paramedic friend, Jack Valentine defied the odds and returned from the brink of death—forever changed. This pivotal moment ignited a fierce determination to live life loudly and fearlessly.